Kerry Allows 'Rationale' in Earlier Paris Attack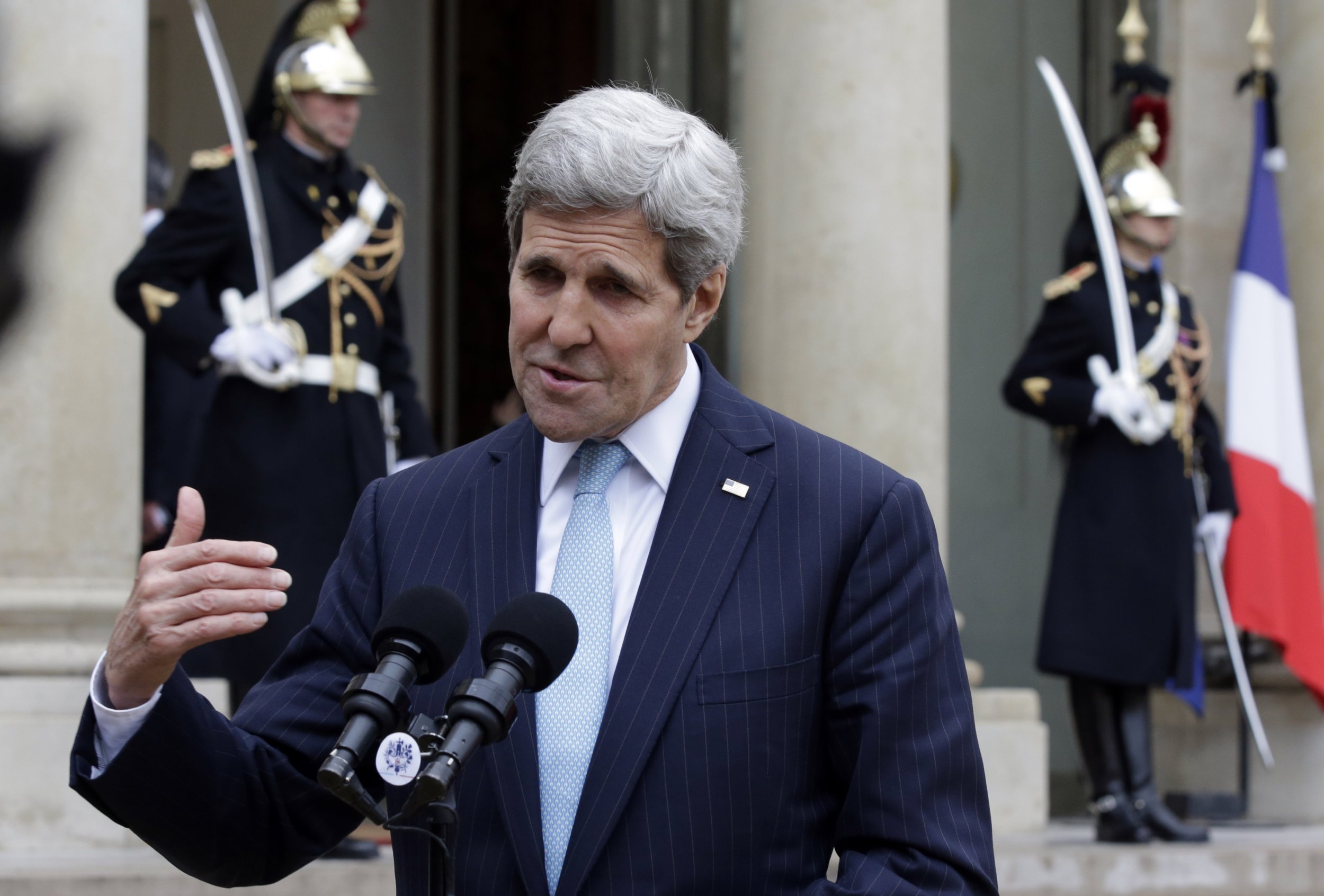 On Tuesday, speaking before the staff and families of the U.S. Embassy in Paris, Secretary of State John Kerry attempted to draw a distinction between the January shooting at the offices of French satirical newspaper Charlie Hebdo and the attacks over the weekend that left at least 129 dead in Paris.
"There's something different about what happened from Charlie Hebdo, and I think everybody would feel that," Kerry said on Tuesday.
In the case of the Charlie Hebdo massacre, the motive for the attack is generally considered to have been anger at depictions of the Prophet Muhammad. Some (though not all) Muslims consider depicting the prophet to be a blasphemous act.
"There was a sort of particularized focus and perhaps even a legitimacy in terms of—not a legitimacy, but a rationale that you could attach yourself to somehow and say, OK, they're really angry because of this and that," Kerry said of January's Charlie Hebdo attacks. "This Friday was absolutely indiscriminate. It wasn't to aggrieve one particular sense of wrong. It was to terrorize people. It was to attack everything that we do stand for."
In January, Kerry condemned the Hebdo attacks, as well as the killings at a kosher supermarket in Paris the same day, in no uncertain terms. It was unclear why America's top diplomat sought to make a distinction between the attacks, but his odd comparison brought a rain of criticism on Twitter from conservatives and others baffled by his words.