Kerry Condemns Call for Jews to Register In Ukrainian City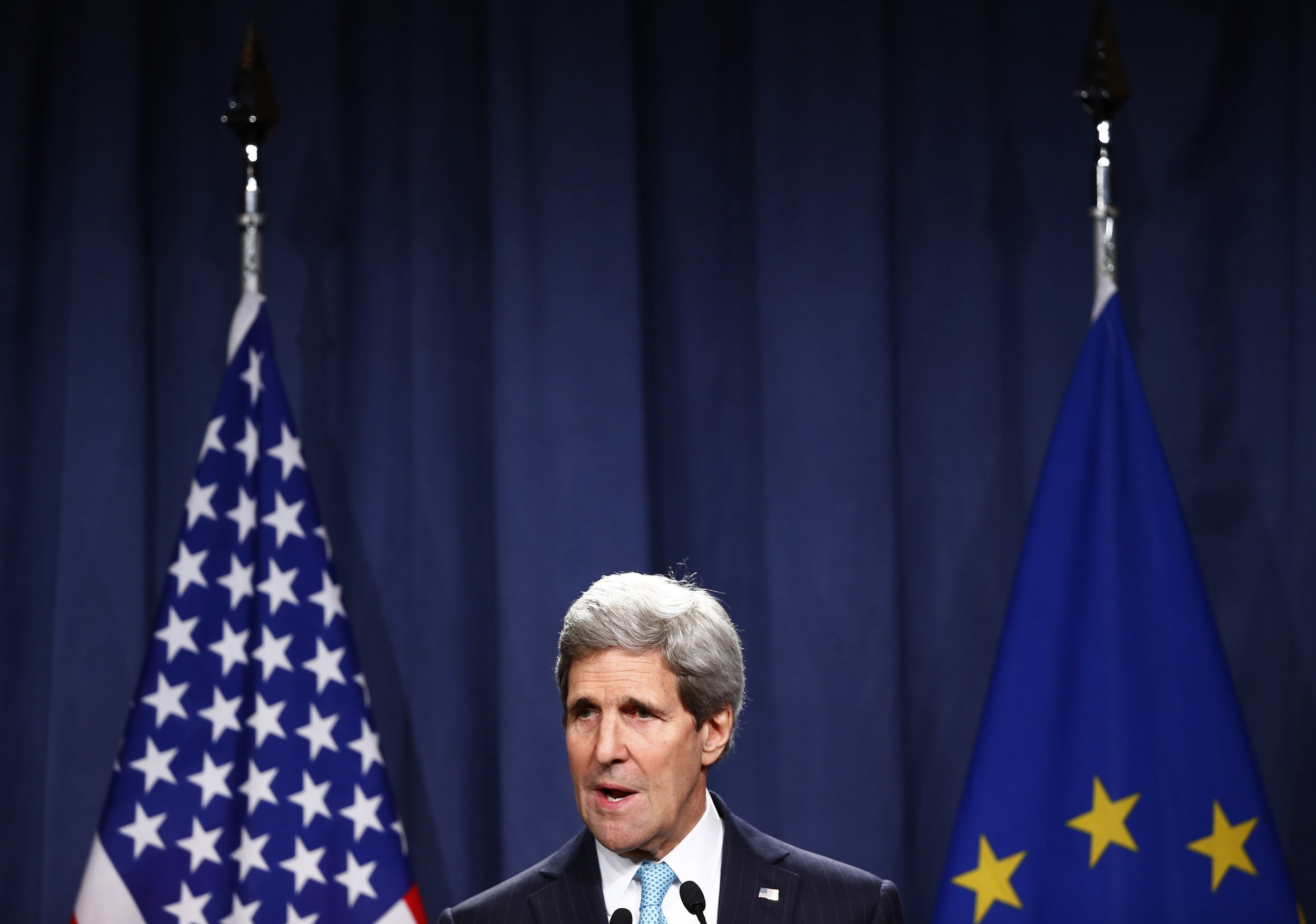 GENEVA (Reuters) - U.S. Secretary of State John Kerry said on Thursday that Jews in a city in eastern Ukraine had been ordered to register with the authorities, calling the idea intolerable.
"Just in the last couple of days, notices were sent to Jews in one city indicating that they had to identify themselves as Jews ... or suffer the consequences," Kerry told reporters. "This is not just intolerable, it's grotesque."