Kerry to Discuss Pause in Yemen Fighting on Saudi Arabia Visit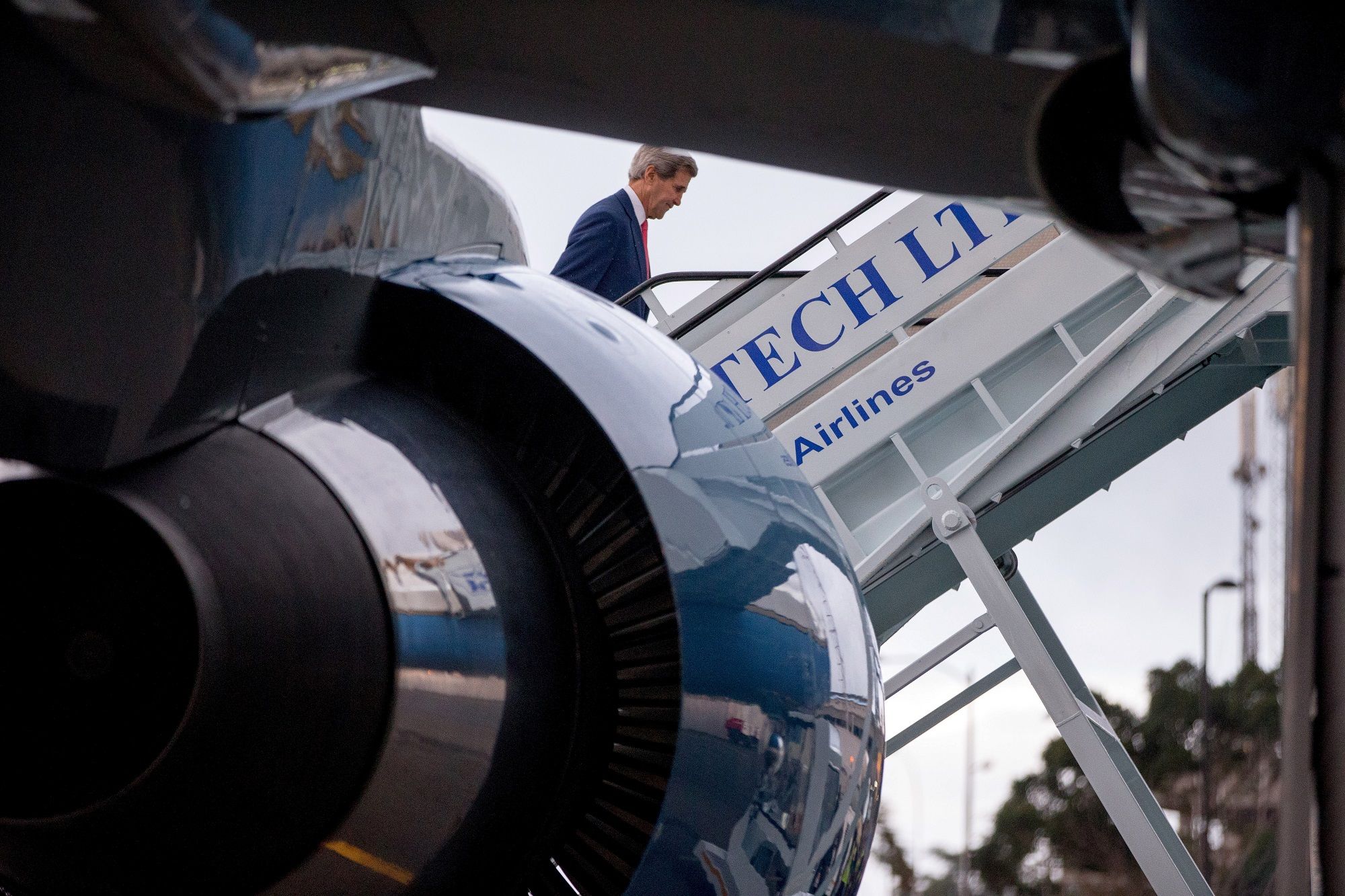 DJIBOUTI (Reuters) - The United States is concerned about the dire humanitarian situation in Yemen and will discuss a possible pause in fighting with Saudi officials on Wednesday, Secretary of State John Kerry said.
"The situation is getting more dire by the day and we are concerned about that and we have urged all sides to comply with humanitarian law to take every precaution to keep civilians out of the line of fire," Kerry told a news conference.
Kerry pledged $68 million in aid for humanitarian groups working in Yemen during a visit to Djibouti on Wednesday.
A Saudi-led Arab coalition began air strikes in Yemen on March 26 against Iran-allied Houthi fighters, backed by forces loyal to former President Ali Abdullah Saleh, who seized control of parts of the country, including the capitalSanaa.
About 20 million people or 80 percent of the population, are estimated to be going hungry, a United Nationsstatement said.
The Saudi-led alliance has said it is considering a truce in some areas to allow for humanitarian supplies.
"We will be discussing the nature of the pause and how it might be implemented. I am convinced of their desire to implement the pause," Kerry said.
He said after discussions with other countries that Houthi fighters "might also be willing to engage in a pause."
"This will be welcome news for the world if it were able to be affected, if it doesn't see people try to take advantage of it," he said.
Kerry met government officials during his stop in Djibouti, the tiny Horn of Africa nation across the Gulf of Aden and its vital shipping lanes. He will visit a U.S. military base from where pilots fly missions over Yemen and Somalia.
Djibouti has become an important center for Washington's interventions in Africa and against Islamist militant safe havens in Yemen.
The United States has beefed up its small consular operations in Djibouti to help process Yemeni-American families fleeing the conflict in Yemen and as of April 28, had assisted more than 500 U.S. citizens, the State Department said.
A State Department official said Kerry would thank President Ismail Omer Guelleh for his country's role in the fight against terrorism and for helping with evacuations from Yemen.
The United Nations said on Tuesday the conflict in Yemen had killed at least 646 civilian since Saudi-coalition air strikes began, including 131 children. More than 1,364 civilians had been wounded.
Saudi Arabia says the campaign is aimed at restoring President Abd-Rabbu Mansour Hadi's government. The Houthis say their campaign was aimed at fighting al Qaeda militants and to combat corruption.
Kerry will also discuss an upcoming summit of Gulf Arab states in Washington when he arrives in Riyadh.