Kerry to Discuss Possible Oil Disruptions Due to Iraq Conflict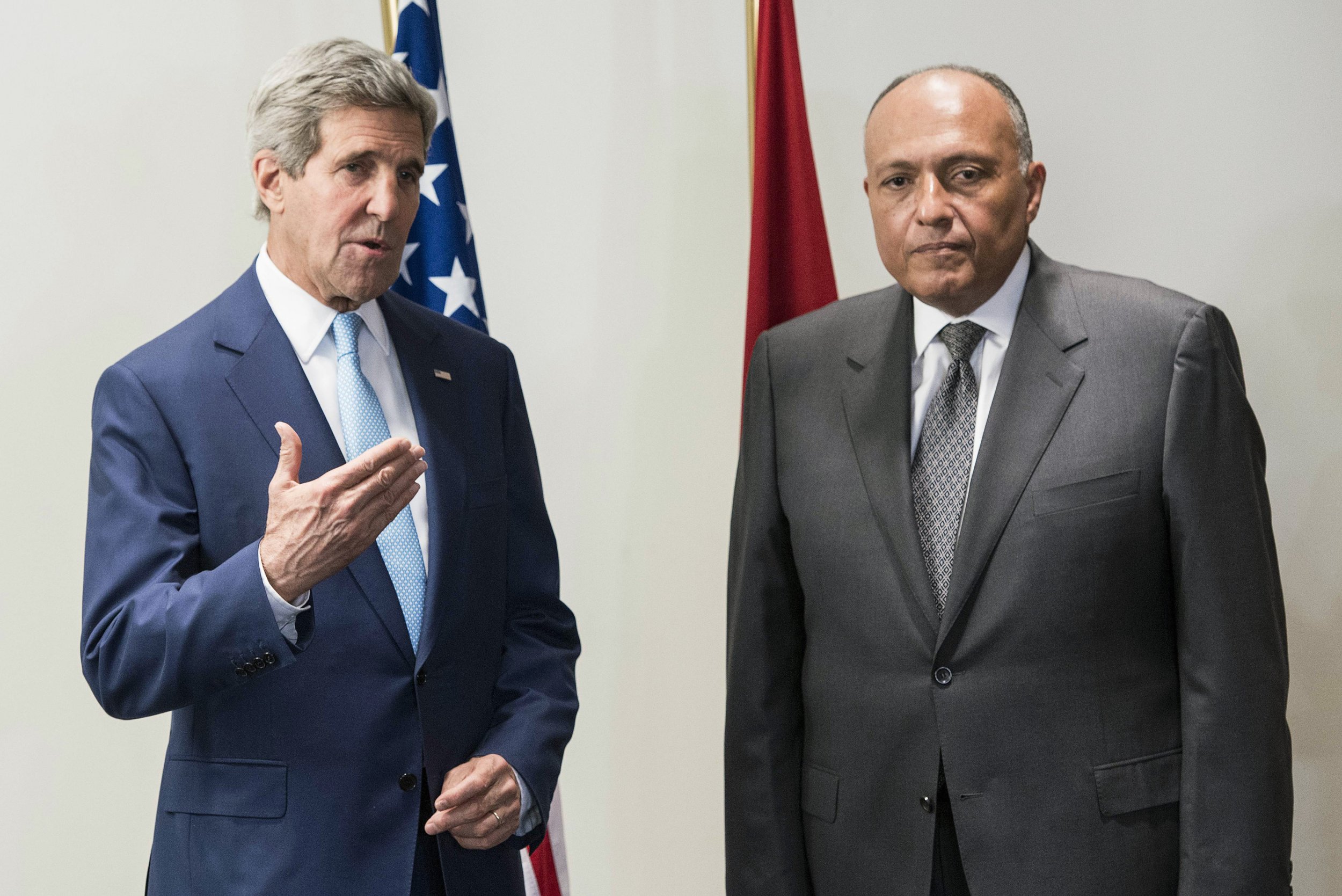 CAIRO (Reuters) - U.S. Secretary of State John Kerry will discuss with Gulf countries this week possible oil disruptions from the Iraq conflict, a senior State Department official said on Sunday.
Kerry is on a tour of countries in the Middle East and Europe. He is expected to travel to Iraq soon at the request of President Barack Obama.
"I would expect that to be a topic of discussion," a senior State Department official told reporters en route to Egypt when asked about possible oil supply disruptions from the Iraqconflict.
Sunni fighters have seized a border post on the Iraq-Syria frontier, smashing a line drawn by colonial powers a century ago in the Islamists' campaign to create a Caliphate from the Mediterranean Sea to Iran.
The fighting, with strong sectarian overtones, is pushing the country towards civil war. Iraq's largest refinery, Baiji, 200 km (130 miles) north of the capital near Tikrit, has been transformed into a battlefield.
The official said discussions would be about the "possible impact of the Iraq situation" on global oil supply.