Kerry, Netanyahu To Discuss Middle East in Rome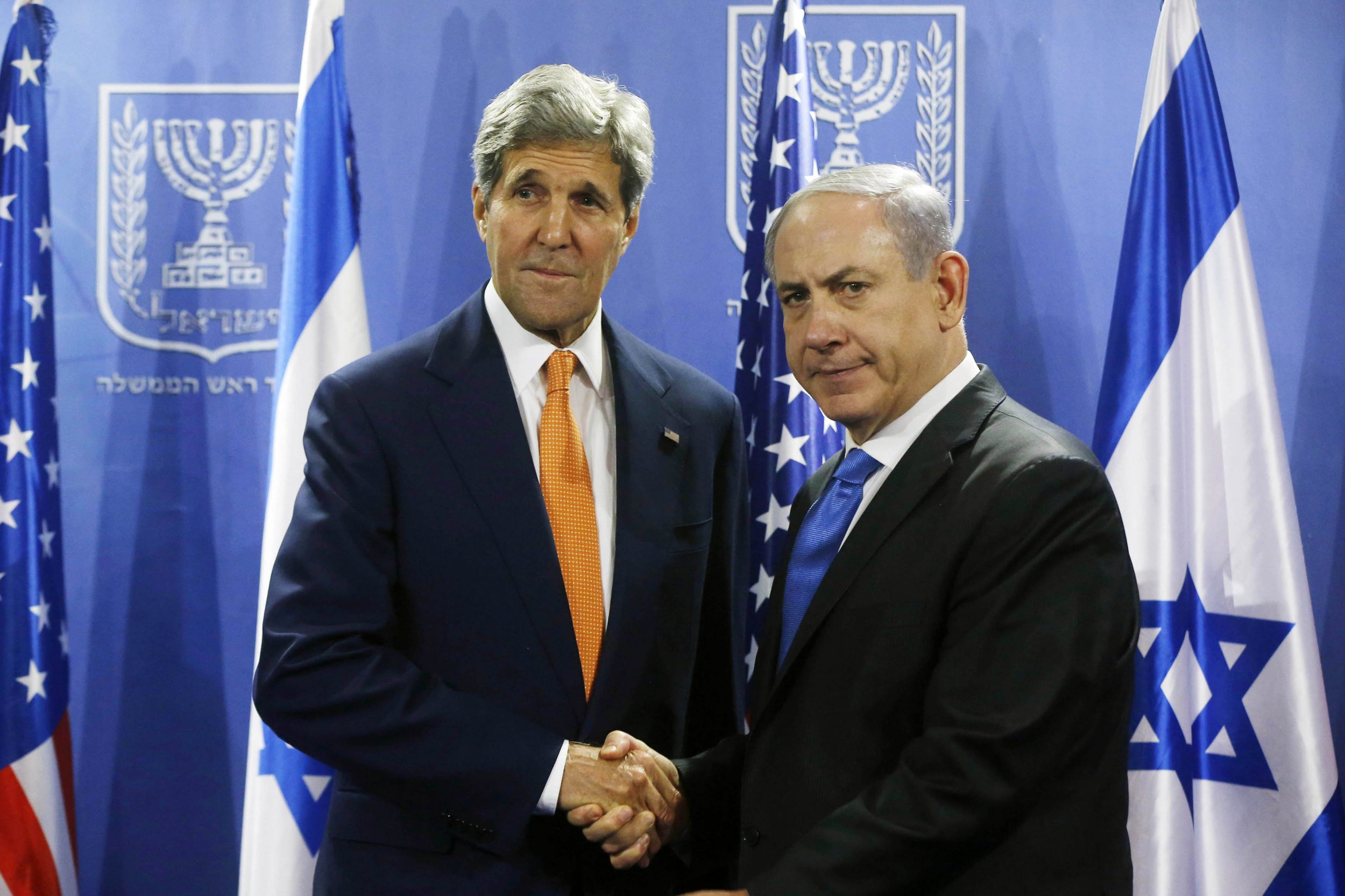 WASHINGTON (Reuters) - U.S. Secretary of State John Kerry will travel to Rome on Sunday for talks with Israeli Prime Minister Benjamin Netanyahu on developments in Israel and the West Bank, the State Department said on Wednesday.
"John Kerry will travel to Rome on Sunday to meet with Prime Minister Netanyahu on developments in Israel, the West Bank, Jerusalem and region," department spokeswoman Jen Psaki said on Twitter.
The talks come as Israeli politicians campaign ahead of March elections.
Psaki said the meeting will include discussions on various proposals at the United Nations to create a Palestinian state. Jordan circulated a Palestinian-drafted resolution to the 15-member council last month calling for Israeli occupation of Palestinian territory to end by November 2016.
France, Britain and Germany are also drafting a resolution.
"There are a growing number of countries that are pushing for action on this issue at the U.N.," Psaki said, adding: "This warrants discussion with Israel, the Palestinians and key members of the international community."
Palestinians seek statehood in the Israeli-occupied West Bank and blockaded Gaza Strip, with East Jerusalem as their capital. All three areas were captured by Israel in the 1967 war.
Israel accepts the "two-state solution" of an independent and democratic Palestinian state alongside Israel, but has not accepted the 1967 pre-war borders as the basis for final negotiations, citing security and other concerns.
Meanwhile, tensions between Israel and the Palestinian Authority escalated on Wednesday after a Palestinian minister died shortly after an Israeli border policeman shoved and grabbed him by the throat during a protest in the West Bank.
Psaki said the United States was "deeply concerned" over the death of Ziad Abu Ein, a minister without portfolio, and called for a swift, fair and transparent investigation of his death. Abu Ein was convicted of killing two young Israelis in a bomb attack in 1979 and released as part of a prisoner swap in 1985.