Kerry Presses Iran Case Before Netanyahu Speech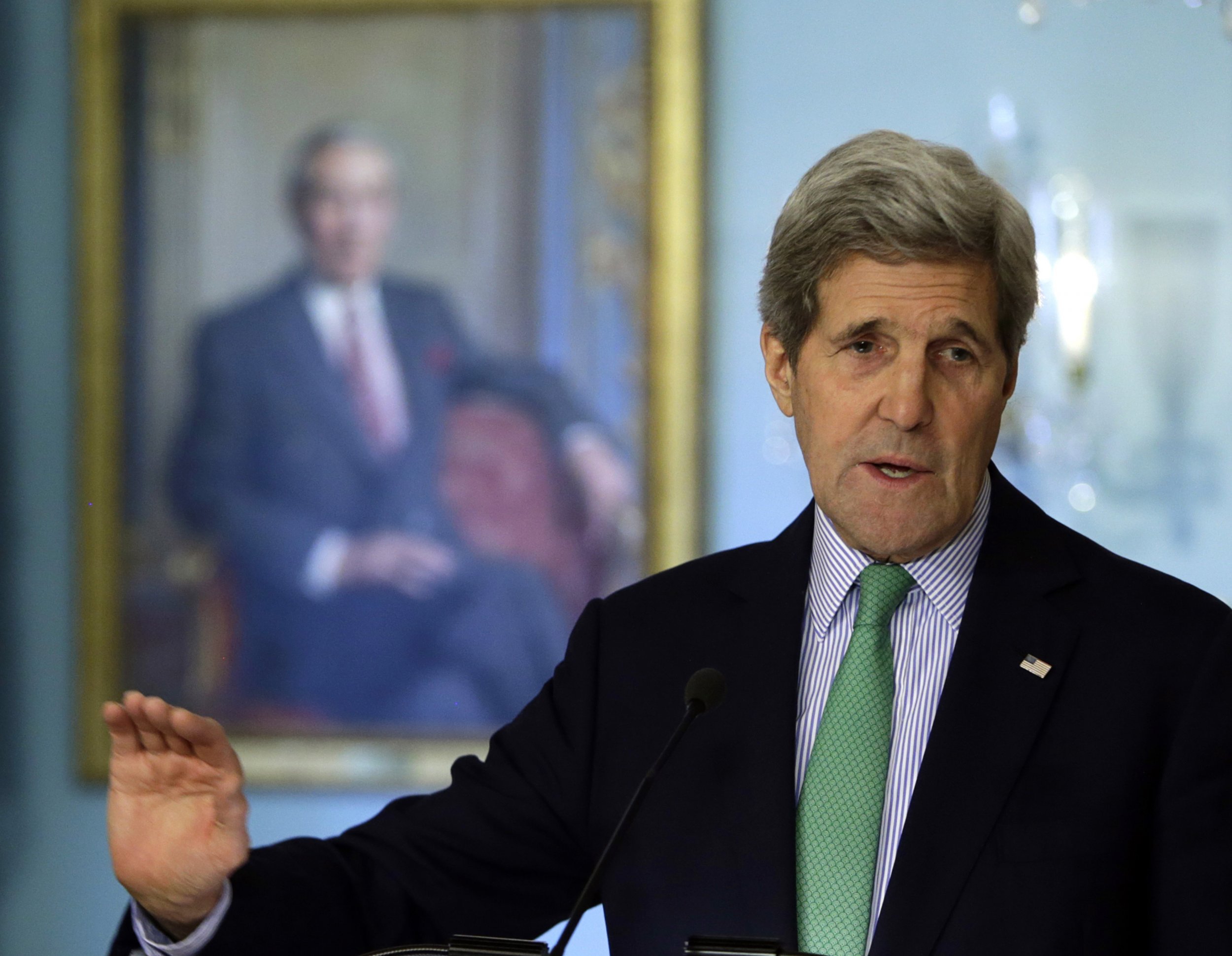 WASHINGTON (Reuters) - U.S. Secretary of State John Kerry pressed the case on Sunday for completing nuclear diplomacy with Iran despite Israeli opposition, saying the United States deserves the benefit of the doubt on getting a deal that would prevent any need for military action to curb Tehran's atomic ambitions.
Two days before Israeli Prime Minister Benjamin Netanyahu is due to address the U.S. Congress to warn against an Iran deal, Kerry delivered a stout defense of talks that are entering a critical phase with a key March 31 deadline looming.
Kerry said he hoped Netanyahu's speech does not turn into "some great political football" but said the Israeli leader is "welcome to speak in the United States, obviously."
Six powers--the United States, Russia, China, Britain, France and Germany--are negotiating with Iran toward an agreement to restrain Tehran's nuclear program in exchange for easing economic sanctions. Netanyahu has spoken scathingly about a possible deal and says a nuclear-armed Iran would pose an existential threat to the Jewish state.
Netanyahu was invited to speak by Republican congressional leaders, but they did not inform President Barack Obama's administration about the speech in advance. Signs are growing that the speech could damage Israel's country's broad alliance with the United States.
In an interview with the ABC program This Week, Kerry said of the Iran negotiations: "It is better to do this by diplomacy than to have to do a strategy militarily which you would have to repeat over and over again and which everybody believes ought to be after you have exhausted all the diplomatic remedies."
Kerry said he could not promise that a deal can be reached, but said that "we are going to test whether or not diplomacy can prevent this weapon from being created."
"We have said again and again, no deal is better than a bad deal. We're not going to make a bad deal," Kerry said.
Kerry, who said he spoke with Netanyahu on Saturday, is heading to Switzerland and is due to meet with Iranian foreign minister Mohammad Javad Zarif this week just as the Israeli leader comes to Washington.
"Our hope is diplomacy can work," Kerry added. "...Given our success on the interim agreement, I believe we deserve the benefit of the doubt to find out whether or not we can get a similarly good agreement with respect to the future."