Kerry: Sanctions Haven't Stopped Moscow but Hit Its Economy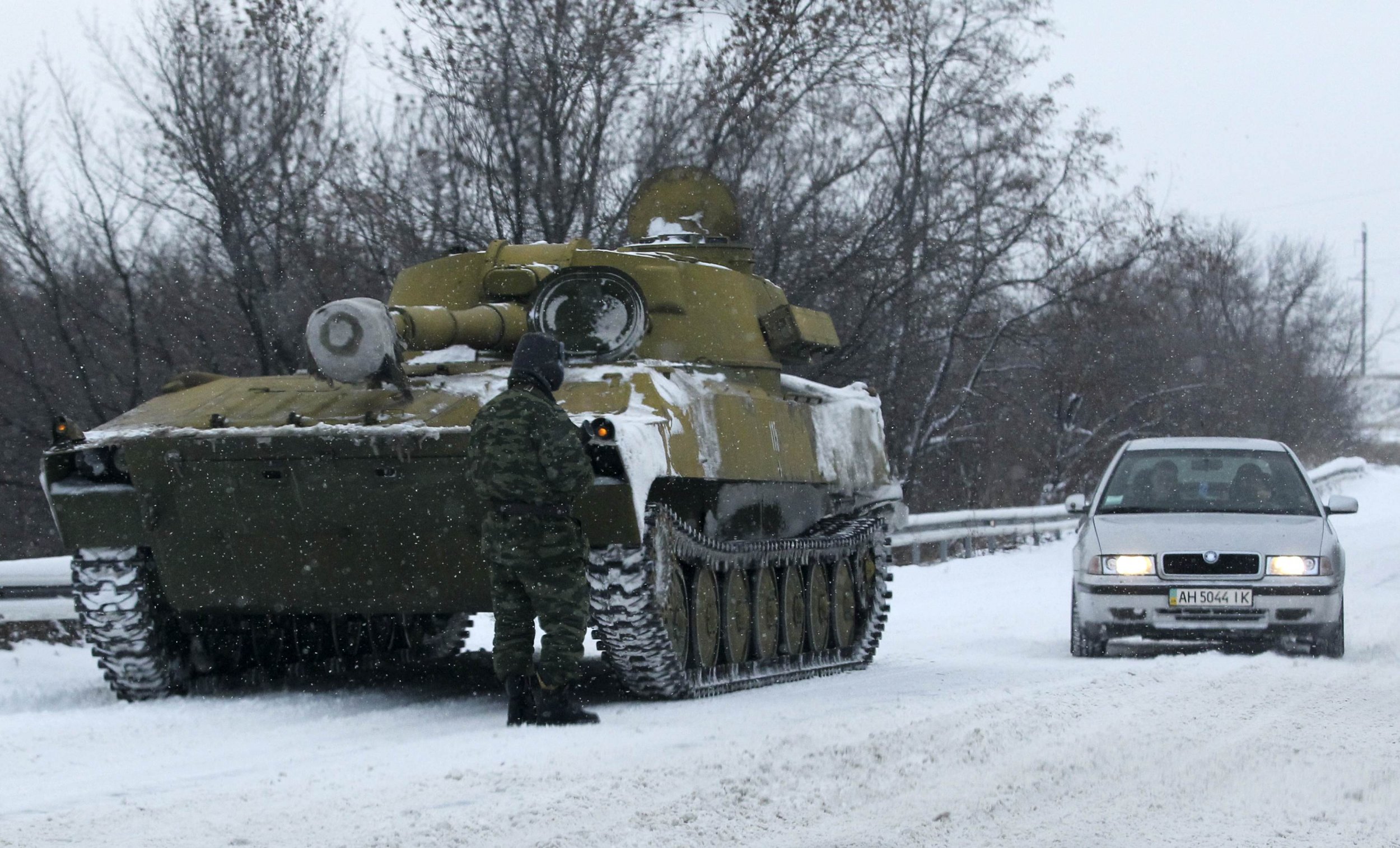 BRUSSELS (Reuters) - U.S. Secretary of State John Kerry said on Tuesday Western sanctions have not halted Russia's support for separatists in Ukraine but have damaged the Russian economy, which is now projected to slide into recession next year.
A senior State Department official, accompanying Kerry to a NATO meeting of foreign ministers in Brussels, said he would talk to allies about imposing further sanctions on Russia if pro-Moscow separatists do not cease violence in Ukraine.
Kerry told a news conference Russia could avoid further sanctions by agreeing to steps towards ending backing for the rebels, who seized mainly Russian-speaking areas of eastern Ukraine after protesters toppled Kiev's pro-Moscow president in February. Russia denies supporting the separatists militarily.
Citing the weakening of the Russian currency, the rouble, and comments by a senior Russian official that the economy will fall into recession in 2015, Kerry said: "Clearly the economy is feeling the impact of these sanctions."
Russia's gross domestic product will probably fall by 0.8 percent next year, hit by low oil prices and sanctions, Russian Deputy Economy Minister Alexei Vedeva said, in a dramatic change from a previous forecast of 1.2 percent GDP growth.
"Russia has the opportunity to make a very different choice," said Kerry. "We are prepared, as others are prepared, to sit down to negotiate reasonable ways in which all the parties can agree to very specific steps that can be taken in order to move in a different direction that is available."
The United States and the 28-nation European Union have imposed sanctions on Russia's financial, defense and energy sectors over Moscow's annexation of Ukraine's Crimea region and perceived backing of the separatists in eastern Ukraine.
"Russia has not lived up to its promises to end all support for armed separatists, withdraw troops and weapons, release hostages, allow OSCE inspectors to do their jobs and respect Ukraine's sovereignty and territory," Kerry added.
Still, EU diplomats say there is little appetite among EU states for more sanctions unless there is a further sharp escalation of the conflict in Ukraine. Russia is Europe's leading energy supplier and many EU countries fear the sanctions and Russian reprisals could hurt their own economies.
Ukraine's military and separatist forces agreed "in principle" on Tuesday on a new ceasefire from Dec. 5 in the rebel-held Luhansk region, the OSCE security group said. The original truce agreed in September has been regularly violated.