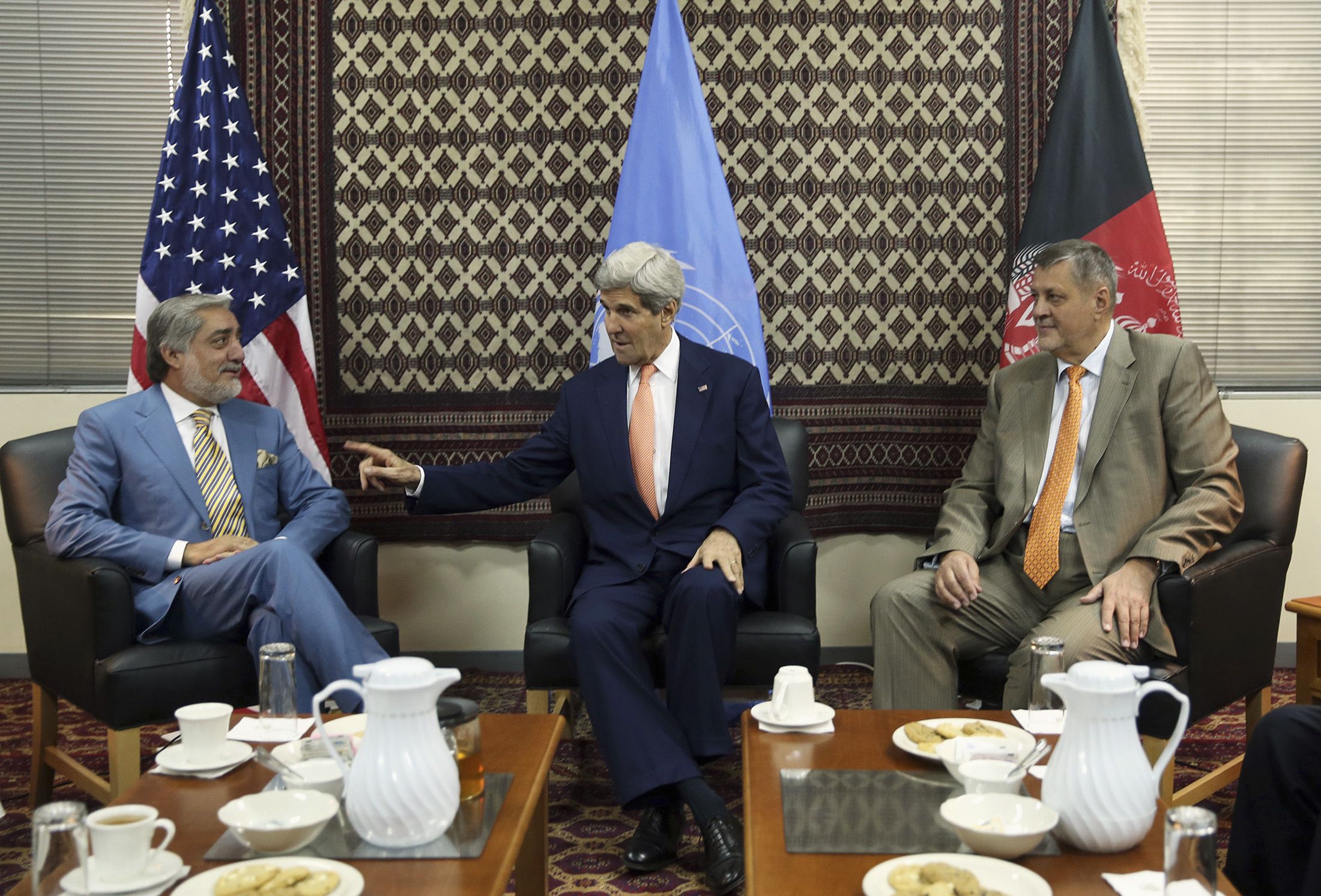 U.S. Secretary of State John Kerry said on Friday a campaign by Islamist militants in Iraq bore the signs of genocide and the stakes for the country could not be more clear.
President Barack Obama said on Thursday he had authorized U.S. air strikes to blunt the onslaught of militants in northern Iraq and began airdrops of supplies to besieged religious minorities to prevent a "potential act of genocide."
"The stakes for Iraq's future can also not be more clear," Kerry said on a visit to the Afghan capital, Kabul.
"ISIL's campaign of terror against the innocent, including the Christian minority, and its grotesque targeted acts of violence show all the warning signs of genocide," he said, referring to Islamic State militants.