Kerry Says North Korea "Not Even Close" to Taking Steps to Rein In Nuclear Weapons Program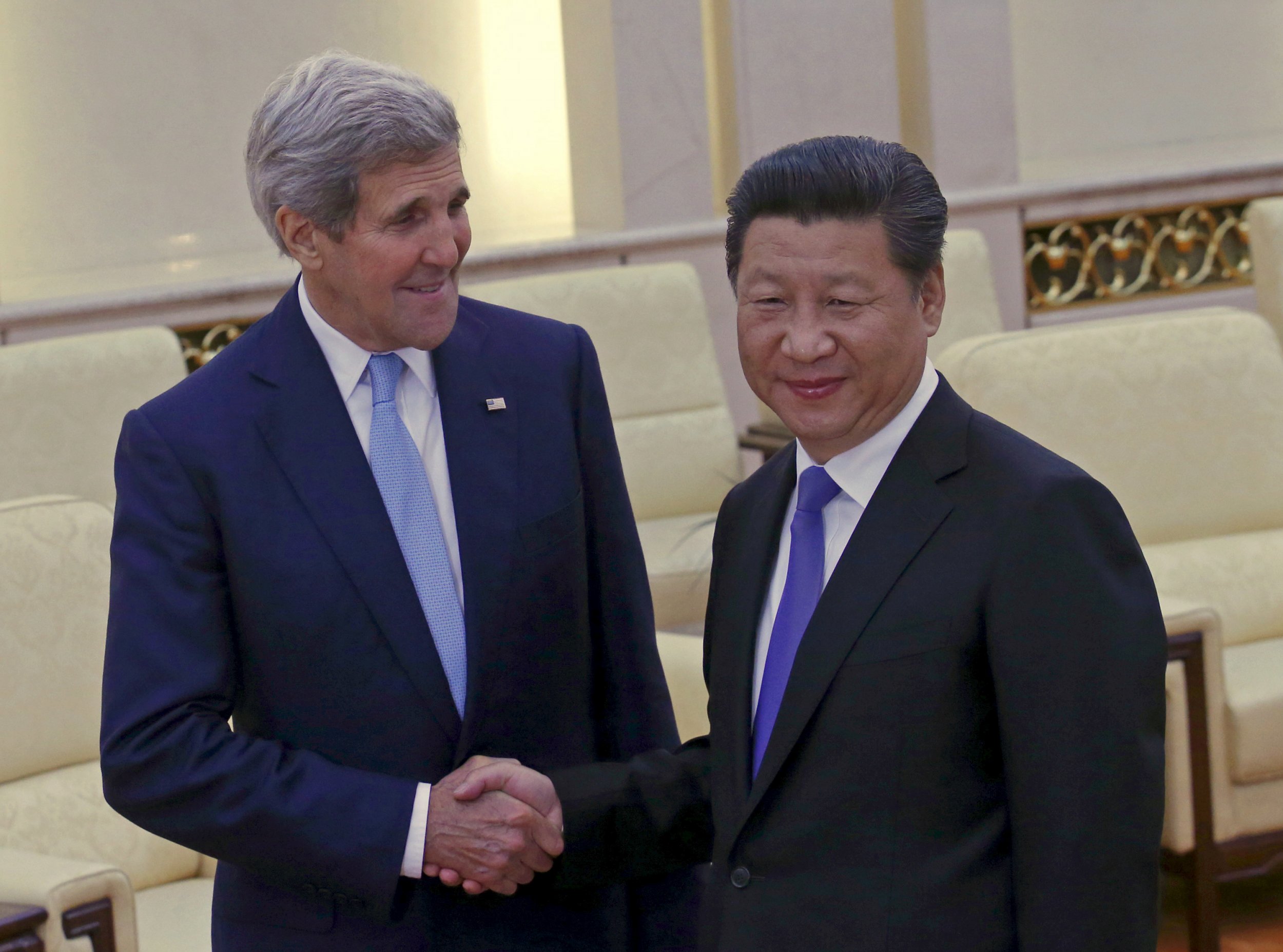 SEOUL (Reuters) - The United States and China are discussing imposing further sanctions on North Korea, which is "not even close" to taking steps to rein in its nuclear weapons program, U.S. Secretary of State John Kerry said on Monday.
Speaking in the South Korean capital, Kerry said Washington had offered the North the chance of an improved relationship in return for signs of genuine willingness to end its nuclear program.
"To date, to this moment, particularly with recent provocations, it is clear the DPRK is not even close to meeting that standard," Kerry told a joint news conference with South Korean Foreign Minister Yun Byung-se.
"Instead it continues to pursue nuclear weapons and ballistic missiles."
The secretive North, officially named the Democratic People's Republic of Korea (DPRK), is already under heavy U.N., EU and U.S. sanctions for its missile and nuclear tests.
"I think never has the international community been as united as we are now that, number one, North Korea needs to denuclearize," Kerry said.
He said Russia, Japan and South Korea, which along with the United States and China are part of talks stalled since North Korea walked away in 2009, were also concerned about a renewed threat from the North.
Kerry said a pending nuclear deal with Iran could serve as an example to Pyongyang.
"With respect to the methodology for boosting sanctions and other things, we (the United States and China) are discussing all of that now. China has obviously an extraordinary leverage.
"We will have security and economic dialogue with the Chinese in Washington in June and that will be the moment where we will table some of these specific steps."
Kerry did not elaborate on possible measures and it was not clear whether he was referring to steps that would be taken by the two powers or by the United Nations.
"GROTESQUE, GRISLY, HORRENDOUS"
Chinese Foreign Ministry spokesman Hong Lei declined to comment on Kerry's remarks. China has a history of resisting tough moves against North Korea not mandated by resolutions of the U.N. Security Council, where it is a permanent member with veto power.
Hong, at a daily news briefing, merely reiterated China's calls for denuclearization of the whole Korean peninsula.
Pyongyang walked away from a 2005 deal with China, Japan, Russia, South Korea and the United Statesto end its nuclear program in return for diplomatic and economic rewards.
Then in 2012, weeks after signing a deal calling for a moratorium on nuclear and long-range missile tests, the North launched a ballistic missile, effectively voiding the agreement, which had also promised U.S. food aid to the impoverished state.
The North said this month it had test-launched a ballistic missile from a submarine.
North Korea is technically still at war with the South after the 1950-53 conflict and regularly threatens to destroy the United States, the South's major ally.
Kerry said it was likely that the North would be referred to the International Criminal Court over human rights violations, and singled out its leader, Kim Jong Un.
"(Kim's) leadership (is) one of the most egregious examples of reckless disregard for human rights and human beings anywhere on the planet," he said, citing what he called "grotesque, grisly, horrendous public displays of executions on a whim and a fancy by the leader".
South Korea's spy agency said last week it believed the North's defense chief had been executed with anti-aircraft fire, which if confirmed, would be the latest in a series of high-level purges since Kim took charge in 2011.
The U.N. General Assembly has recommended that the North be referred to the tribunal for crimes against humanity after a U.N. inquiry detailed abuses in the country including prison camps and use of torture.
Diplomats say China is likely to veto any such bid.