John Kerry Warns of Aleppo Being Bombed to 'Smithereens' as Russia Quashes Hope of Peace Talks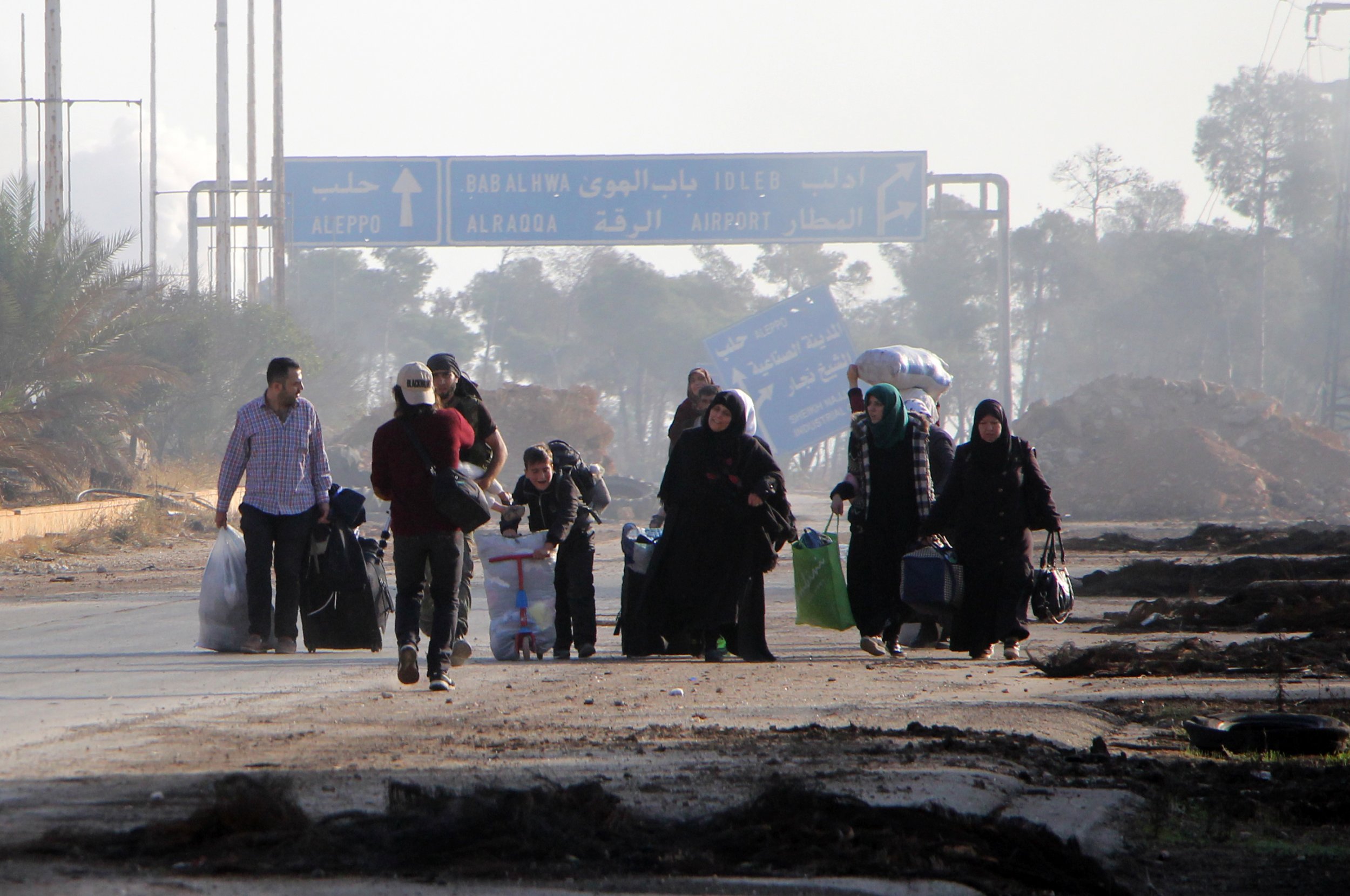 U.S. Secretary of State John Kerry warned Monday that Russia could be planning to "bomb Aleppo into smithereens," a day before Moscow said it was delaying peace talks indefinitely, blaming the West's failure to rein in Islamists in the besieged northern city of Aleppo.
"We will see whether the Russians have a greater desire to bomb Aleppo into smithereens," Kerry said at the Chatham House think tank in London, where he was accepting an international diplomacy prize for his role in the Iranian nuclear deal. "And this will determine to some degree sort of where we go with respect to Syria in the long term."
He said he would work "to the last moment" to achieve lasting peace in Syria despite the numerous obstacles in the way of a ceasefire. He acknowledged the myriad of challenges the U.S. faced in trying to solve the Syrian conflict.
"Syria is a whole bunch of wars taking place in the same place," he said. "The mix is just about as difficult as any diplomatic cocktail I can think of."
But hopes of renewed peace talks took another blow on Tuesday as Russia Defense Minister Sergei Shoigu said that a Western failure to end support for Islamists that were conducting attacks in Aleppo meant any peace negotiations had to be put on hold.
"As a result, the prospects for the start of a negotiation process and the return to peaceful life in Syria are postponed for an indefinite period," Shoigu said.
Russia continues to support the regime of Syrian President Bashar al-Assad with air power and diplomatic support at the United Nations. The U.S. accuses Russia of killing civilians in its strikes on Aleppo, an allegation that Moscow denies.
Russia says jihadists opposed to Assad's rule are operating in Aleppo and that these groups are the target of its strikes. It alleges that Washington supports rebel groups that include sections of jihadists.
"It is time for our Western colleagues to determine who they are fighting against: terrorists or Russia," Shoigu said, in comments broadcast on Russian state television.
"Maybe they have forgotten at whose hands innocent people died in Belgium, in France, in Egypt and elsewhere?"