Kerry Washington Feels 'Taken Aback' by Photoshopped Magazine Cover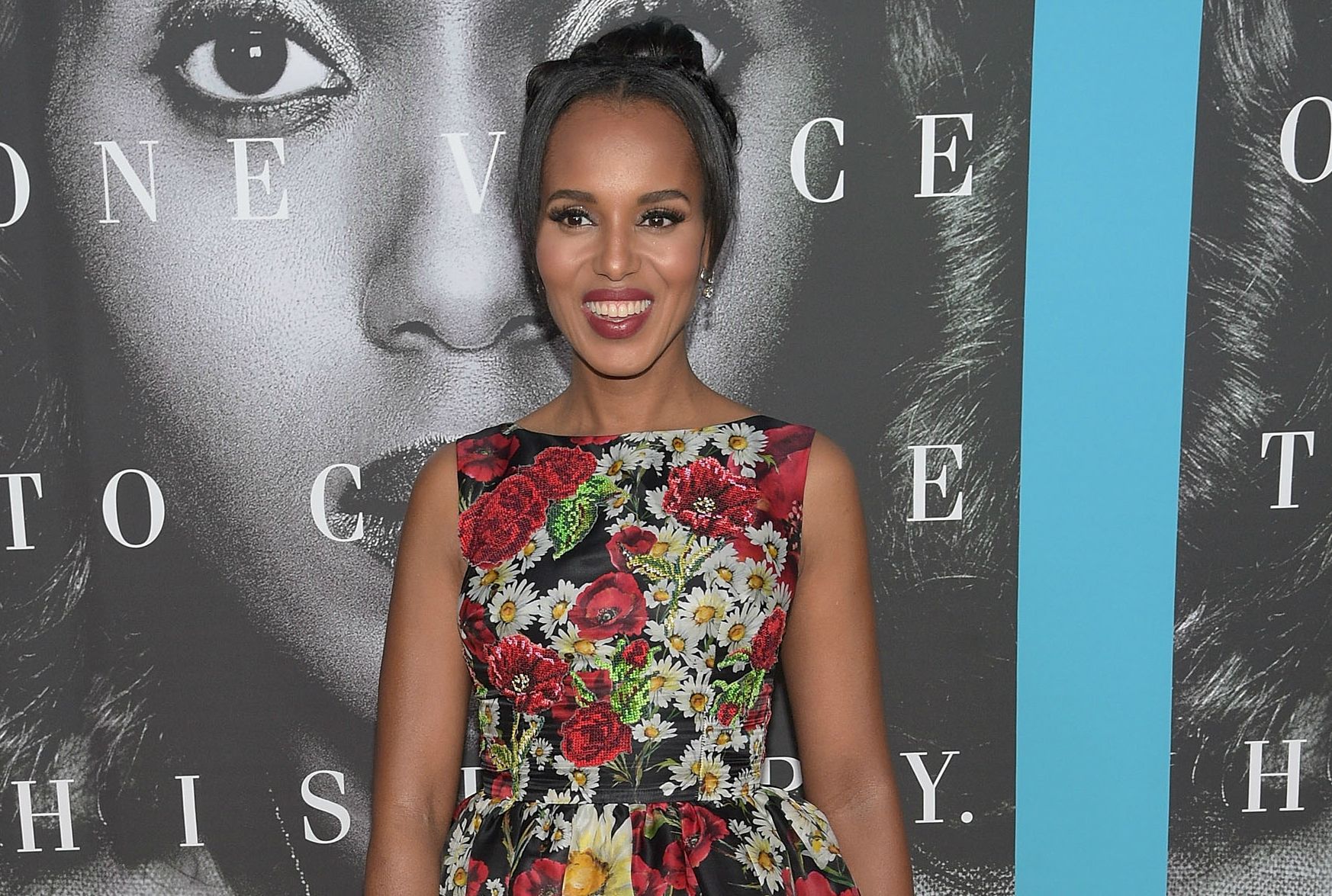 Scandal actor Kerry Washington is calling out Adweek magazine for Photoshopping her on its latest cover in, well, the least scandalous way possible.
In a long post shared to Instagram on Tuesday night, Washington admits she was "taken aback" by the cover and felt it was "so different from what I look like when I look in the mirror."
But, not being one to kick up too big of a fuss, the well-mannered star was eager to point out that she "loves Adweek" and "when they invited me to do a cover, I was excited and thrilled."
Washington, 39, went on to praise the article itself and liked "some of the inside images a great deal," but has been struggling with mixed feelings about the cover.
"Look, I'm no stranger to Photoshopping. It happens a lot. In a way, we have become a society of picture adjusters—who doesn't love a filter?" she explained. "And I don't always take these adjustments to task but I have had the opportunity to address the impact of my altered image in the past and I think it's a valuable conversation."
Indeed, it isn't Washington's first ride on the Photoshop merry-go-round. In February 2015, fans of the actor took InStyle magazine to task for seemingly lightening her skin on its cover.
For its part, Adweek 's editorial director Jim Cooper tweeted in response to Washington, saying the magazine had only made minor image-altering adjustments to her hair.
He wrote:
Fans of the actor praised her for speaking out on the issue with poise and elegance—including her boss, Scandal executive producer Shonda Rhimes.
She tweeted:
Washington's criticism of her Adweek cover was preceded just hours earlier by comedian Amy Schumer calling out Glamour magazine for seemingly including her in a special issue celebrating plus-size stars.
"I think there's nothing wrong with being plus size. Beautiful healthy women. Plus size is considered size 16 in America. I go between a size 6 and an 8.@glamourmag put me in their plus size only issue without asking or letting me know and it doesn't feel right to me," she wrote on Instagram alongside a picture of the magazine.
Schumer added: "Young girls seeing my body type thinking that is plus size? What are your thoughts? Mine are not cool glamour not glamourous."
In a statement to PEOPLE magazine, Glamour insisted it did not "describe her as plus-size."
"First off, we love Amy, and our readers do too—which is why we featured her on the cover of Glamour last year," a spokesperson said. "The cover line on this special edition—which is aimed at women size 12 and up—simply says "Women Who Inspire Us," since we believe her passionate and vocal message of body positivity IS inspiring, as is the message of the many other women, of all sizes, featured. The edition did not describe her as plus-size. We are sorry if we offended her in any way."