Kesha's Collaborator Offered to Beat Up Dr. Luke for Her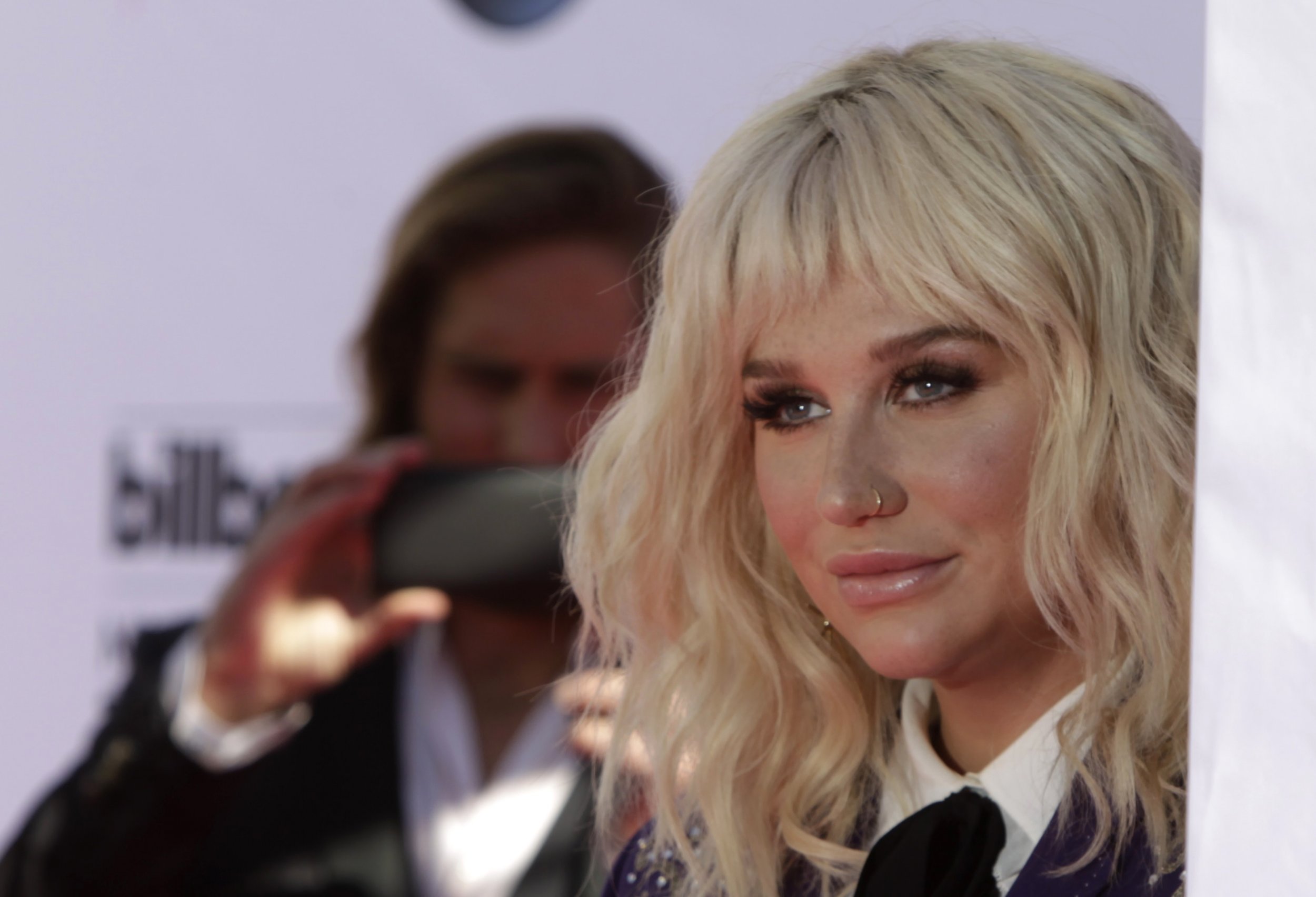 Kesha's battle with music producer Dr. Luke is still not legally over, but the pop star herself is ready to move on. She made that clear in her new cover story with Rolling Stone, in which she opened up about her struggles with an eating disorder, her new album Rainbow and her childhood — but would not so much as utter Dr. Luke's name.
But Jesse Hughes — frontman of Eagles of Death Metal, with whom Kesha recorded "Let 'Em Talk" and "Boogie Feet" on Rainbow — did have a few choice words for Kesha's former producer.
"When she was going through her shit," he told Rolling Stone, "we were like her big brothers. I was like, 'Who do I fuck up? You want me to go to his place right now? You want me to beat that fucking contract out of him right now? I will.' That's how strongly I felt about it. That's not even a lie, man."
Hughes and Kesha go way back. Kesha was a teenage superfan of Eagles of Death Metal, an American rock band founded in 1998 that consists of Hughes on vocals and guitar and Josh Homme of Queens of the Stone Age on drums. By the age of 14, Kesha had befriended the two-man group. Then years later, she asked them to be on her album. Hughes told Rolling Stone he was surprised when the offer came.
"I was like, 'You want us to be on the record, when there's a lot on the line?'" Hughes said.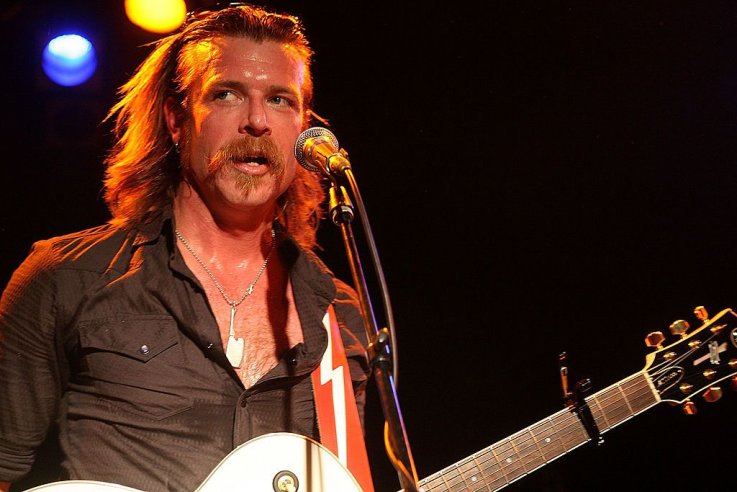 In 2014, Kesha sued her then-producer Dr. Luke (and the label he founded) on the basis of rape and abuse. The 44-year-old producer vehemently denied the accusation, and local courts dismissed the claim. A court ruling then denied Kesha the ability to record music outside of her record deal with the Sony-owned label, Kemosabe Records. Kesha was finally able to release her new album this year, after Dr. Luke's contract with Sony expired. Dr. Luke is currently suing Kesha for defamation and breach-of-contract, though his representatives claim there was nothing preventing Kesha from releasing the album earlier.
The legal battle drudges on, but Kesha's career is back on track. Rainbow hit No. 1 on Billboard 200 Albums chart in August and is beloved by critics and fans alike.
And now she's on the cover of Rolling Stone. "It was my dream since I was a little kid," she said. "I had Rolling Stone covers all over my bedroom at my mom's house."
Kesha's Collaborator Offered to Beat Up Dr. Luke for Her | Culture