Kesha Is the Latest Performer to Cancel Touring This Year Due to Coronavirus
Pop star Kesha posted on Instagram Friday that she was canceling her tour because of the coronavirus outbreak.
Kesha's tour was originally slated to begin on April 23 in Sugar Land, Texas and run through July 4 in London. The "Praying" vocalist said that the safety of her crew and fans was the chief reason.
"I'm so sad to announce that I am unable to move forward with rescheduling my 2020 High Road Tour due to health and safety concerns," the singer wrote. "This is heartbreaking, but the safety of my fans & crew is my number 1 priority. Because of the current situation, doing this tour in 2020 is no longer feasible."
Kesha said that refunds would be available at the point of purchase, and she would be trying to connect with fans online. On Friday, she played a virtual happy hour show to benefit Sweet Relief, which helps musicians affected by COVID-19. The Jack Daniels-presented show was broadcasted on Facebook and Instagram.
Still, the singer said she's already itching to resume touring.
"I truly can't wait to get back on the road again and play songs from High Road for you. Thank you for being here, and for your understanding. Please stay tuned for more info about new tour dates in 2021," she wrote. "I'm going to boogie with you SO hard next year. Stay well and stay strong, wishing all of you health! XOXO. at the end of a storm comes a rainbow."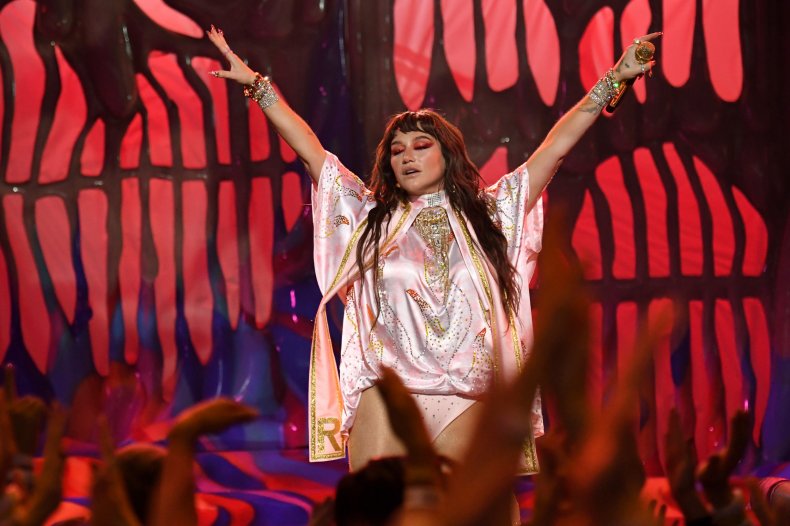 With live events on hold, Kesha is just the latest of many artists to announce cancellations or postponements for upcoming tours. Rap metal icons Rage Against the Machine moved their anticipated reunion tour to commence on June 3, 2021. In an Instagram post, the band said that all tickets purchased for the tour would be honored, but refunds were available for fans that would like their money back.
Pop punks the Wonder Years also cancelled the final dates of their Burst and Decay tour on Friday. The Philadelphia band were in the middle of the tour, when the remaining dates were postponed due to COVID-19. The band shouted out their opening acts Free Throw, Spanish Love Songs and Pool Kids, and asked fans to support them. "We're sorry we didn't get to finish this one right, but we'll gig together in the future. You can count on that," the band wrote in an Instagram post.