Could Ketamine be the Ultimate Cure for Depression?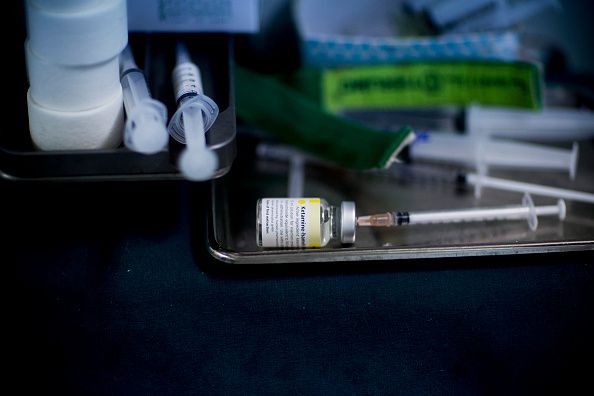 Ketamine, or "Special K" as it is commonly known, is a powerful anaesthetic that leaves the user feeling lifeless and physically detached from their senses.
However, medical experts now believe the popular party drug could be the leading treatment for severe depression and suicidal thinking.
According to the Washington Post, studies over the past decade have proved Ketamine's efficacy in mental health patients suffering from severe depression who find traditional antidepressants ineffective.
Dennis Hartman, a business executive based in Seattle, decided it was time to end his life after spending 25 years failing to cure his depression. Everything changed in 2012 when he was prescribed a course of Ketamine.
"My life will always be divided into the time before that first infusion and the time after," Hartman told the newspaper. "That sense of suffering and pain draining away. I was bewildered by the absence of pain."
Similar cases have been so conclusive, the American Psychiatric Association is believed to be on the verge of endorsing the drug as a way of treating the most acute forms of depression that other antidepressants can't.
Transform, a U.K.-based organization campaigning for the legal regulation of drugs, tells Newsweek that the prohibition on Ketamine has limited the ability of medical experts to fully understand any potential positive effects.
"One of the major blocks to research is the fact that [Ketamine] is illegal, and it puts a huge barrier up to actually finding about it's therapeutic use..and clinical power," says Danny Kushlick, Transform's head of external affairs.
A number of factors make Ketamine an effective medical device.
Low doses are shown to not have any addictive side effects, whilst treatment leads to an almost immediate end to suicidal thoughts, a significant advancement on more commonly used antidepressants that can take months to produce results, if at all in the case of severely depressed patients.
Experts, the Post notes, believe this could be "the most significant advance in mental health in more than half a century."