Ketamine Can Rapidly Treat Depression and Reduce Suicidal Thoughts—New Study
Updated | Ketamine is perhaps best known for being a popular recreational drug and a powerful medical anesthetic, but an increasing body of research showed that the compound may also be effective in treating psychiatric disorders such as depression.
Now, a new study published in the American Journal of Psychiatry (AJP) has demonstrated that a ketamine nasal spray significantly improved depressive symptoms in individuals deemed at imminent risk of suicide.
For the study, researchers from Janssen Research & Development and the Yale School of Medicine randomly administered 68 participants with either a placebo or a nasal spray containing esketamine, a compound that forms part of the ketamine molecule, twice a week for four weeks. All of the participants also took standard antidepressants during that period.
The scientists found that those who had taken the esketamine reported significantly decreased suicidal thoughts and reduced depressive symptoms at four hours and 24 hours after administration, though after 25 days the treatment showed no greater effect than the placebo.
Because it is so fast-acting, the study authors suggested that the esketamine nasal spray could become an important treatment for those at imminent risk of suicide. Most standard antidepressants take four to six weeks for their effects to be fully felt, by which time the individual at risk might have already taken his or her life.
Despite the esketamine nasal spray's effectiveness, further research needs to be conducted before the FDA can approve it for use. The study authors warned that additional studies needed to be conducted that would examine the potential for abuse of prescribed medical ketamine.
James Stone, a Clinical Senior Lecturer from the Institute of Psychiatry, Psychology and Neuroscience at King's College London, who was not involved in the study, told Newsweek that there is "a lot of potential for the use of ketamine as a second or third line antidepressant where other treatments have failed."
"The formulation of ketamine as an intranasal device simplifies administration greatly, although if it was used clinically it would be very unlikely that patients would take the device home—they would more likely be required to come to a day hospital type setting—because of risks from both the acute effects of the drug, and also risk of addiction or diversion of the ketamine," he said.
"Although ketamine is potentially a huge breakthrough in the treatment of depression, we still don't know about the long term safety, or about how to keep people well from depression without requiring regular ketamine dosing," Stone added. "Further studies are needed to address these questions."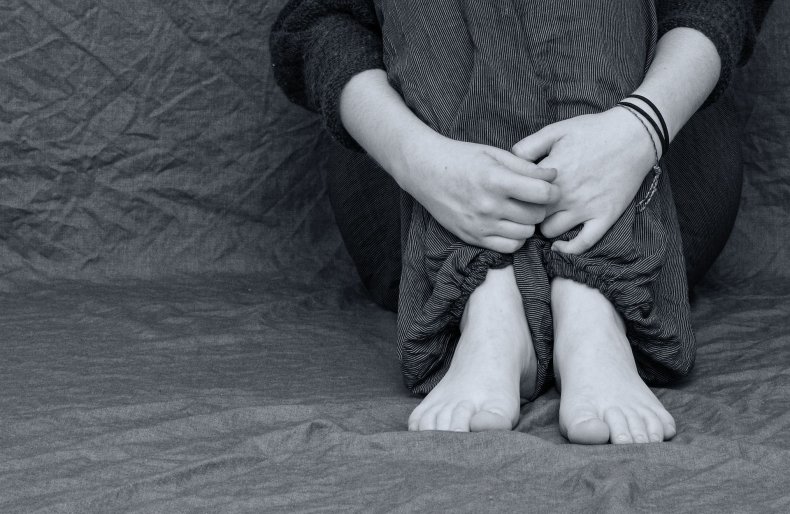 An editorial, also published in the AJP today, similarly advised caution. The editors noted that while it was the responsibility of physicians to provide suicidal patients with a full range of effective options, "protection of the public's health is part of our responsibility as well, and as physicians, we are responsible for preventing new drug epidemics."
The new AJP study is the latest piece of research showing ketamine to be a promising treatment for depression. One 2014 study published in the journal Translational Psychiatry, for example, showed that ketamine could quickly reverse one of the main symptoms of depression known as anhedonia, or inability to experience pleasure.
This article has been updated to include comment from James Stone.