Ketanji Brown Jackson's Historic Nomination Honors Brilliant Black Women Who Came Before Her | Opinion
Black History Month and Women's History Month are bound together by more than proximity on the calendar this year. Judge Ketanji Brown Jackson, the first Black woman nominated to the U.S. Supreme Court, gave a brief but important history lesson at the recent White House ceremony announcing her nomination.
Jackson noted that she shares a birthdate, 49 years apart, with Judge Constance Baker Motley. Many non-lawyers don't know the name of Constance Baker Motley, the first Black woman to serve as a federal judge. But Jackson wanted us to remember her on that historic day.
Like Jackson, Motley was extraordinary. As I teach my law students, Motley was one of the most consequential lawyers of the 20th century, litigating landmark civil rights cases with the NAACP Legal Defense and Educational Fund, Inc., which was founded by Thurgood Marshall. Among other "firsts," Motley was the first Black woman to argue before the United States Supreme Court, where she would win nine cases before being appointed in 1966 to the federal bench in New York.
By invoking Motley, Jackson reminded us all how brilliant and capable Black women have long been on the front lines of helping to bring our great nation a step closer to its promise.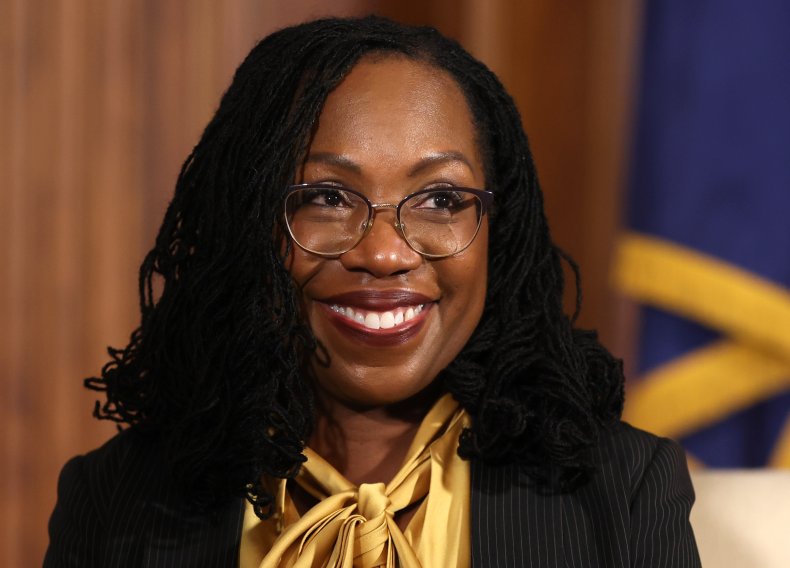 Jackson's own credentials are impeccable and qualify her for the Court without question. She has excelled at every level of her education, graduating with honors from Harvard Law School and serving as an editor of the prestigious Harvard Law Review. Jackson clerked for three federal judges, including the man she soon will replace, Justice Stephen Breyer. Her professional experience includes having served as Vice Chair of the U.S. Sentencing Commission and having served as a public defender, an important perspective missing from the Court throughout its 233-year history.
Jackson also has significant judicial experience at both the federal trial and appellate levels, much more than several current justices had at the time of their appointments, and more than nearly 75 percent of U.S. Supreme Court Justices appointed since 1900.
Furthermore, Jackson has been confirmed by the Senate with bipartisan support not once, not twice, but three times, including to her current judgeship on the powerful U.S. Court of Appeals for the D.C. Circuit, a court that has produced eight Supreme Court justices, including three of the current nine.
As stellar a Supreme Court nominee as Jackson is, she is not an exception to the rich legacy of Black women lawyers and judges who come before her; she is an exemplar. Jackson noted in her remarks at the White House that she stands on the shoulders of Motley. But despite Motley's tremendous record of accomplishment, she was never nominated to serve on the U.S. Supreme Court. Neither was Judge Amalya Kearse, the first Black woman to be appointed as a federal appellate judge.
These two legal pioneers were not the only Black women who laid the foundation for Jackson's historic nomination. There were also lawyers and judges like Lutie Lytle, Pauli Murray, Judge Jane Bolin, Judge Juanita Kidd Stout, and countless others since Charlotte Ray became the first Black woman admitted to practice law 150 years ago.
The dual barriers of racial and gender discrimination have kept so many Black women from reaching the heights to which their brilliance might have propelled them. As a result, our nation has been deprived of the full benefit of their immense talents and valuable perspectives.
The U.S. Supreme Court has been drawn from a narrow segment of society: 115 justices, 110 men, all but two of them white, and only five women. Representation matters, and by making good on his promise to appoint a Black woman and choosing Jackson, President Biden has opened the door for a court that looks more like America.
We should rejoice that the eminently qualified Judge Jackson will be the first Black woman to serve on the United States Supreme Court. We must ensure that she will not be the last.
Roger A. Fairfax, Jr. is the Dean of the American University Washington College of Law.
The views in this article are the writer's own.