Kevin Bacon Talks Feminism, Trump's America and His New Amazon Series 'I Love Dick'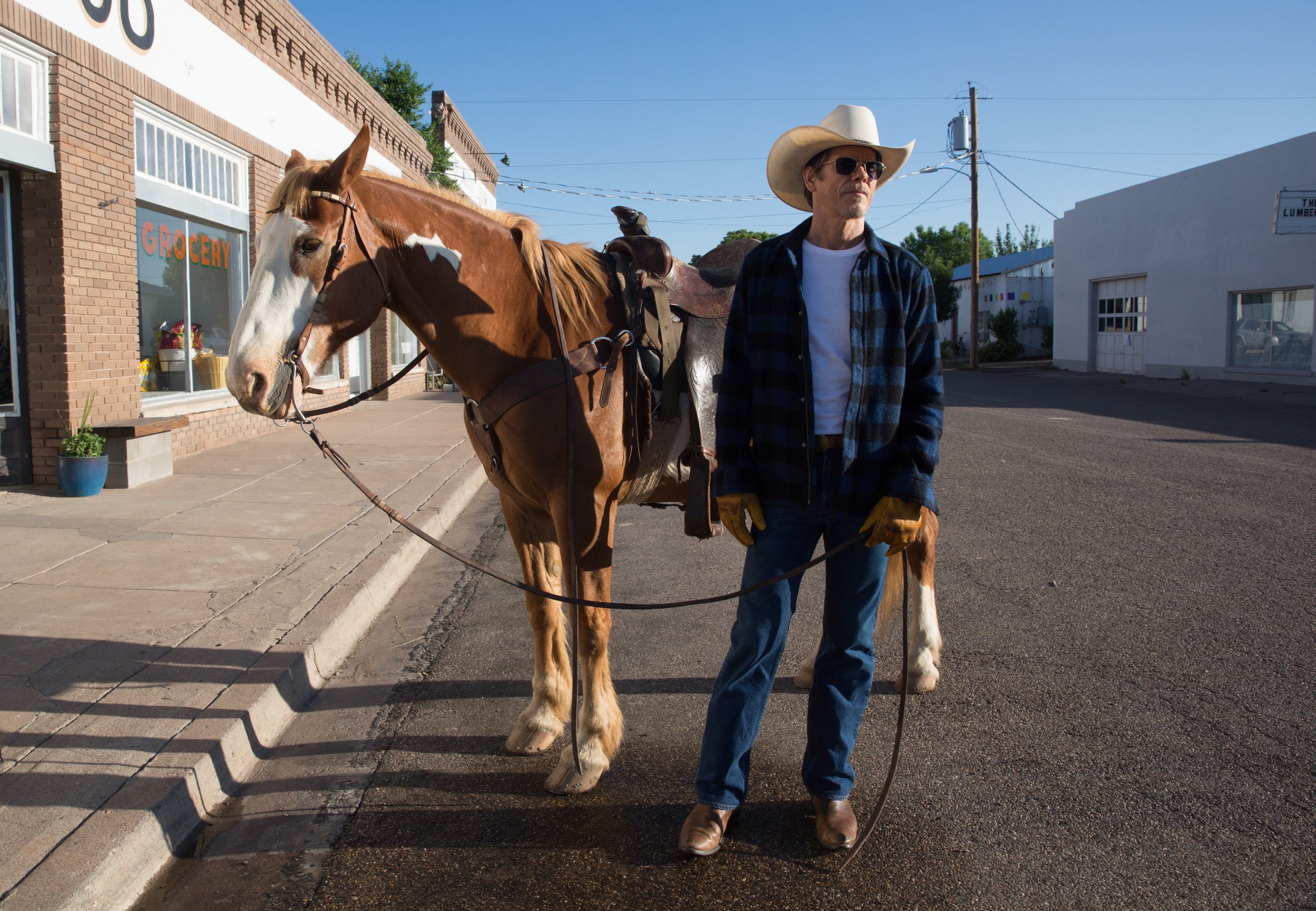 It's a good or bad time for feminism in America, depending on your perspective.
The election of Donald Trump as U.S. president, despite being caught on tape boasting of grabbing women "by the pussy" led to millions of women (and men) marching for women's rights across the country on January 22, in what has been considered the largest day of protests in U.S. history.
Despite support for gender equality being amongst the highest in the world in the U.S., a recent poll showed that only 43 percent of American women identify as feminists.
Great timing then for Amazon to bring to the screen I Love Dick, based on the cult 1997 Chris Kraus novel widely regarded as one of the key feminist texts of recent decades.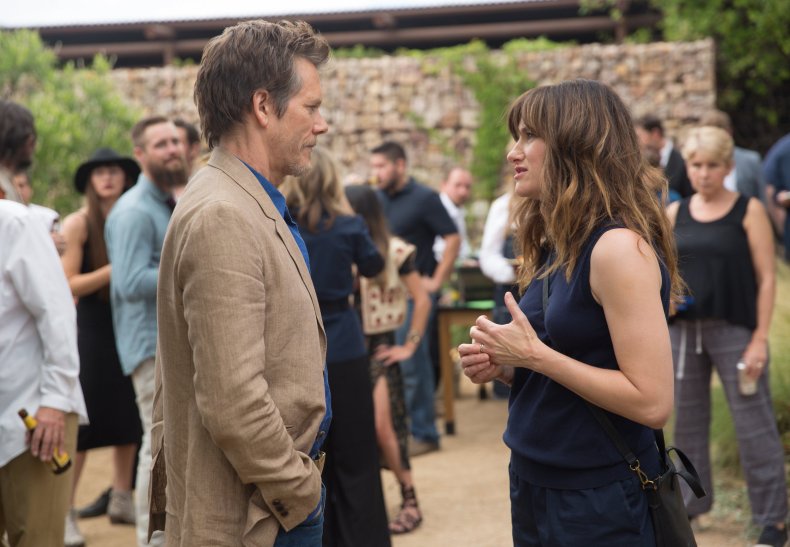 The eight part drama centers on artsy New York couple Chris (Kathryn Hahn) and Sylvere (Griffin Dunne). She's an experimental filmmaker, he's an academic, and they travel to Marfa, Texas, where he has accepted a residency in an artists' community.
There, Chris conceives an unrequited erotic fixation with Dick, a Stetson-wearing artist and unreconstructed male played with reptilian charisma by Kevin Bacon. Chris, Sylvere and Dick conceive an unusual solution to the romantic dilemma they find themselves in, with Dick proposing Chris to explore her obsession in a series of letters to him.
The initial episodes of the drama, written by Emmy award-winning Transparent creator Jill Soloway, are hilarious and excruciating, skewering the relationships and foibles of New York's intelligentsia.
As Bacon explains to me at a press junket in a plush central London hotel, it explores perspectives and themes that rarely make it on screen in what remains a largely male-dominated industry.
"I think the essence of the story is the idea of female desire and the series is a look at female desire from a female point of view—it's the female gaze as Jill Soloway likes to call it. And I think what separates the show and makes it unusual, and not like anything else out there, is that even shows that have women as protagonists are often told from a male point of view, whether we are aware of it or not...Even I was not aware of it until I started working on I Love Dick. "
He said he hopes the themes will provoke strong reactions, but at the heart of the series is an unconventional love story.
"I think that sometimes it will make people uncomfortable, which I think is kinda cool and will hopefully be controversial.
"It is funny and kinda sexy, and to see the way that these three people navigate this unusual triangle and how it unfolds will be the thing that makes people want to binge," said Bacon.
Many will have been introduced to Bacon's character, Dick, in the pilot for the series that aired on Amazon in August. He is, in turns risibly pretentious—declaring himself "post-idea" at an awkward dinner date with Chris and Sylvere—and stereotypically masculine, stalking his ranch in cowboy boots tackling snakes.
Taking the role after reading the pilot was something of a leap of faith, Bacon says, as he didn't yet have a clear view of the character's development usually afforded by a film script.
"With any series you have to trust that things from a character standpoint are going to develop and become more complex for you." The TV drama format, the actor adds, gave him more screen time to "peel away the layers" of his character and to reveal more than about Dick, as his relationship with Chris provokes him to question his attitudes to women and to masculinity.
As for creating art and entertainment in Trump's America, Bacon seems optimistic.
"Right now we are at an interesting time in terms of our political life which translates to the rights of women, the rights of people of color, immigrants, LGBTQ, all these things that are in our discussion.
"Whatever content we create right now is going to be seen through a political perspective."
Above all, he hopes I Love Dick will provoke debate: "For the people I know and am close to, [who] I've shared the season with, I've heard a lot of really fascinating discussions about the female gaze, about sex, about love, feminism and if there is discussion, what can possibly be wrong with that? If that's a possibility, then it's an exciting one."
I Love Dick stream globally on Amazon Prime from May 12