Yes, the "F" stands for what you think it does.
Putting a dark twist on the classic American sitcom formula, Kevin Can F*** Himself arrives to shake-up television this week.
The series stars Emmy Award-winner Annie Murphy as the long-suffering wife of titular Kevin. As you might gather from the title alone, this is an unconventional show that will please viewers who are bored by the generic sitcom shtick and outdated gender roles we've watched for decades.
How to watch Kevin Can F*** Himself Online
If you can't wait to watch this game-changing, formula-twisting series on television, then you can log into AMC+ and watch the first two episodes of season 1 online now.
Episodes 1 and 2 "Living the Dream" and "New Tricks" are online now, and they'll air again on AMC on Sunday June 20 at 9 p.m. ET/PT.
This will be the weekly plan as new episodes drop on AMC+ every Sunday, one week ahead of its air date on terrestrial television on AMC. Season 1 will have eight episodes in total.
You can subscribe to AMC+ through existing streaming services like Prime Video, Apple TV, Roku, DIRECTV and YouTube TV. There are various offers to take advantage of on different platforms but generally, the price becomes $8.99 a month after free trials or discount offers expire.
What is Kevin Can F*** Himself about?
Kevin Can F*** Himself follows the story of Allison McRoberts, played by Murphy, a woman we all think we know—the prototypical sitcom wife. She's beautiful and can take a joke—but she's married to a guy who must have won some marriage lottery.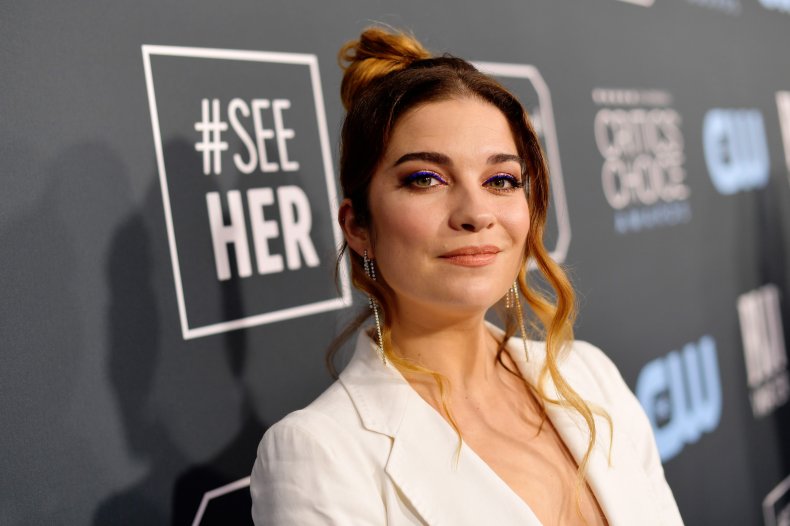 Filmed in a classic three-camera sitcom style, the show breaks out of the convention when Allison does. We follow her story as she rallies against the injustices of her life and vows to, as she eloquently puts it in one of the trailers for the show, "kill Kevin."
Murphy loves the new take on a genre we thought we knew. Speaking to Marie Claire, she said: "you get to see the impact these so-called jokes are having on a human woman. These sitcoms have shrouded misogyny and racism and bigotry and sexism under laugh tracks."
Discussing the character of Allison McRoberts, she said: "She's a very angry, very frustrated character, as opposed to Alexis's (Schitt's Creek) bright, cheerful character. So it checked all the boxes for what I was looking for."
Who is in Kevin Can F*** Himself?
Murphy is the lead star in this dark comedy while her supporting characters include Eric Peterson (Kirstie) as her insufferable husband Kevin, Brian Howe (Chicago Fire) as Pete McRoberts, the father-in-law and Raymond Lee (Here and Now) as Sam Park, Allison's old flame.
There is plenty of classic sitcom pedigree behind the camera too. Parks and Recreation actress Rashida Jones serves as one of the executive producers along with Academy-Award winner Will McCormack, Claire DiGregorio and show creator Valerie Armstrong.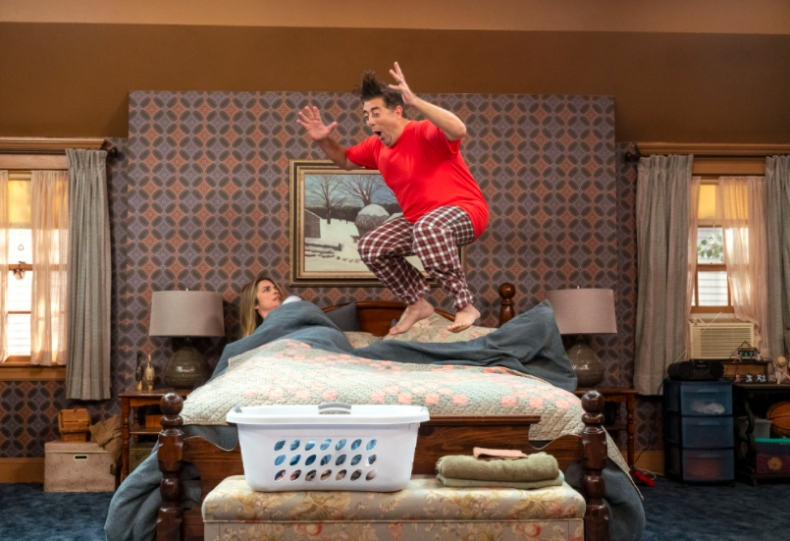 —