Kevin Costner Birthday: Ranking the Best 15 Movies of the 'Bodyguard' Star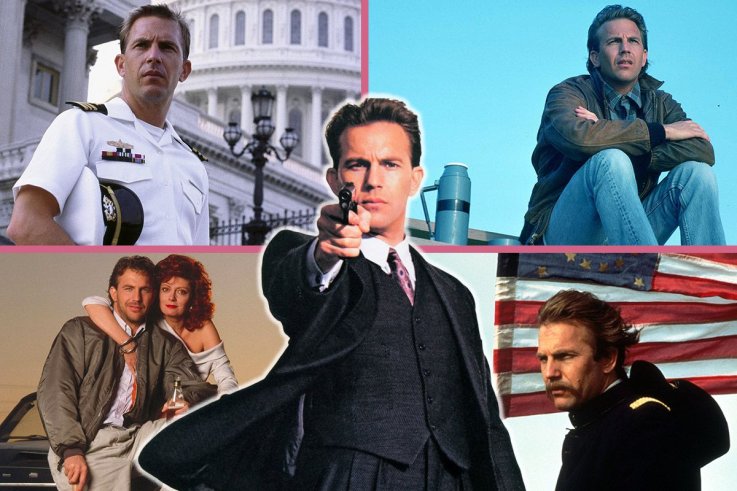 Kevin Costner, who celebrates his 64th birthday on January 18, very nearly didn't become a star. His first movie, raunchy B-movie Sizzle Beach, U.S.A., was delayed for years before it saw release in 1981.
A number of small parts followed, before he was cast in smash hit comedy-drama The Big Chill (1983) as a central character appearing in flashbacks. But his career was thwarted again when all his scenes were cut, bar a shot of his slashed wrists—not exactly legend-making stuff.
That all changed with 1985's Silverado, a western which propelled Costner to national attention. Two years later, he got his first leading role in The Untouchables, a gangster thriller, and followed it up with two baseball movies, Bull Durham (1988) and Field of Dreams (1989).
Costner made his first foray into directing in 1990 with Dances With Wolves, which he also starred in. The film was nominated for 12 Academy Awards, with Costner scooping the Oscars for Best Picture and Best Director. He kept riding this wave of success with JFK and Robin Hood: Prince of Thieves in 1991 and The Bodyguard in 1992.
While his first film as a director boosted his career, his second almost killed it. Following a few critical flops, he released post-apocalyptic western The Postman in 1997. The film failed to make much back from its $80 million budget, and he's never quite managed to match his early 90s peak since.
He's probably not that bothered. Costner seems to be living in a real life western, fronting country rock band Kevin Costner & Modern West and living on a 160-acre ranch in Aspen, Colorado. The father of seven children, his business ventures over the years have included oil refining, an educational visitor center in South Dakota, and a casino.
Read more: All of Clint Eastwood's Movies Ranked From Worst to Best
Like many big-name Hollywood stars, he's been drawn to the small screen for TV's current creative boom. His Paramount Network drama series Yellowstone, set in the national park of the same name, hasn't quite had the revitalizing effect on his career that Nicole Kidman or Winona Ryder got from TV work. The Hollywood Reporter named it one of the worst shows of 2018, although it has been renewed for a second season, which will air in 2019.
Costner has another collaboration with a streaming service up his sleeve. The Highwaymen, a feature length film co-starring Woody Harrelson, is due to drop on Netflix in March. The movie tells the true story of the pair of detectives that successfully hunted down the outlaws Bonnie and Clyde.
How will it stack up compared to his previous work? Newsweek has collected data from review aggregation websites Rotten Tomatoes, Metacritic and IMDb to rank Costner's best 15 movies.