Republican Senate Nominee Asked "Even If" Kavanaugh Allegations Are True, He Should Be Confirmed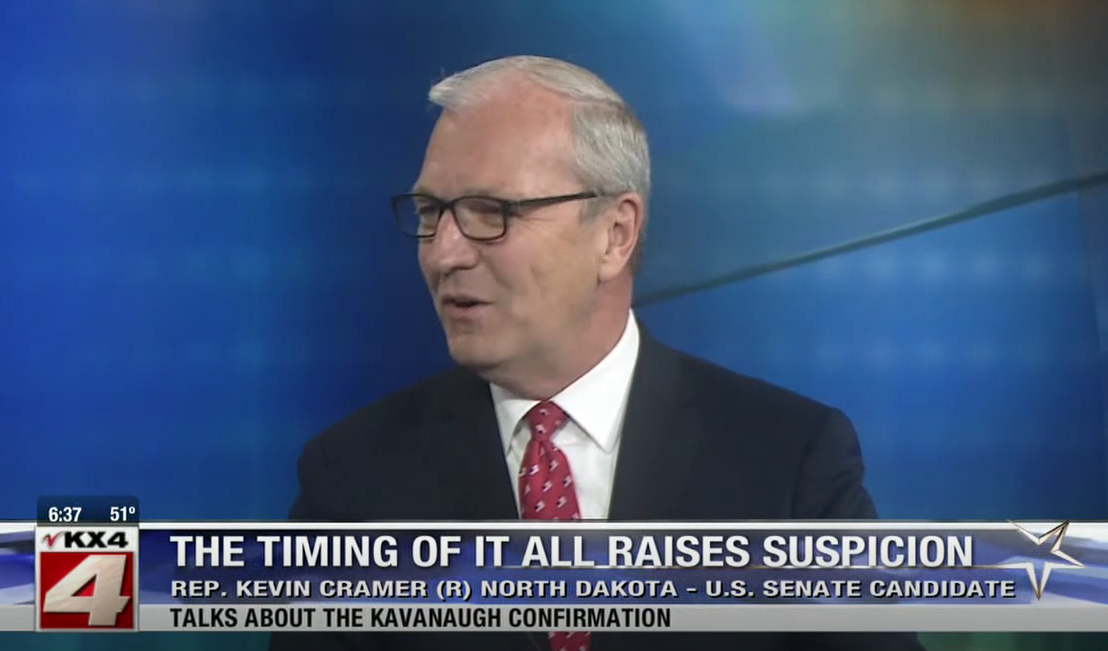 Republican representative and current U.S. Senate candidate Kevin Cramer of North Dakota questioned whether the sexual assault allegations against Brett Kavanaugh should disqualify him from the Supreme Court, even if they are true, after 36 years of his being a "stellar judge" and a "perfect gentleman."
A news anchor at CBS affiliate station KX4-TV in Fargo, North Dakota, asked Cramer Monday what he thought about a second accuser coming forward against Judge Brett Kavanaugh, and the Supreme Court confirmation process so far.
Cramer spent much of his TV appearance questioning the validity of the sexual assault allegations against Kavanaugh, and then seemed to switch geats and question if they even mattered after 36 years of being a "perfect gentleman."
"What if something like what Dr. Ford describes happened," he said, referring to the allegation of Christine Blasey Ford, Kavanaugh's first accuser. "It's tragic, it's unfortunate, it's terrible, it should never happen in our society," Cramer said. "But what if [there is] 36 years of a record where there's nothing like that again, but instead there's a record of a perfect gentleman, an intellect, a guy who's been a stellar judge…even if it's all true, does it disqualify him?"
Cramer repeatedly lamented the national media outlets, including the Huff Post, CNN, NBC and MSNBC, for a nationwide "presumption of guilt."
"The premise of the national media is that he's guilty of it. We don't know if he's guilty at all." Cramer said.
"The allegation with the second woman is far more suspicious even than the first one. You're talking about not even being a corroborating witness? She's not even really sure what she saw. And just the timing of all of it raises suspicion about the validation of any of it, and I think that's the unfortunate thing," Cramer said.
The U.S. Senate candidate echoed a comment Senate Majority Leader Mitch McConnell made this week about Democrats simply looking to "avenge" the GOP's snub of President Barack Obama's Supreme Court nominee, Merrick Garland.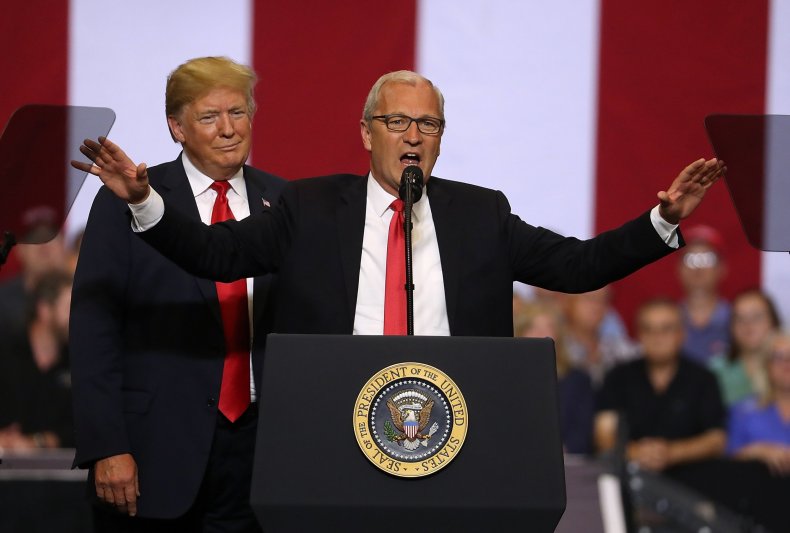 "Remember that the Democratic senators orchestrated a derailment of the Kavanaugh appointment and confirmation and announced it. 'You do this, you do this, you do this, get arrested on C-SPAN and all of that stuff and then they announced they'll do anything to derail it, so they seem to be doing anything to derail it. And what bothers me about that is it diminishes the seriousness of the allegation, particularly of Dr. Ford, if it's true at all," Cramer said.
Earlier this month, Cramer had his pregnant daughter appear in a TV campaign ad criticizing his opponent, Democratic Senator Heidi Heitkamp, for her stance on abortion.
KX4 played a clip later in the interview from NBC's Meet the Press in which Cramer could be heard railing against the Kavanaugh allegations last Friday.
"These are teenagers who evidently were drunk, according to her own statement. They were drunk. Nothing evidently happened in it all, even by her own accusation. Again, it was supposedly an attempt or something that never went anywhere"