Steve Kerr Talks up Kevin Durant: 'There's Never Been Anyone Like Him in the NBA'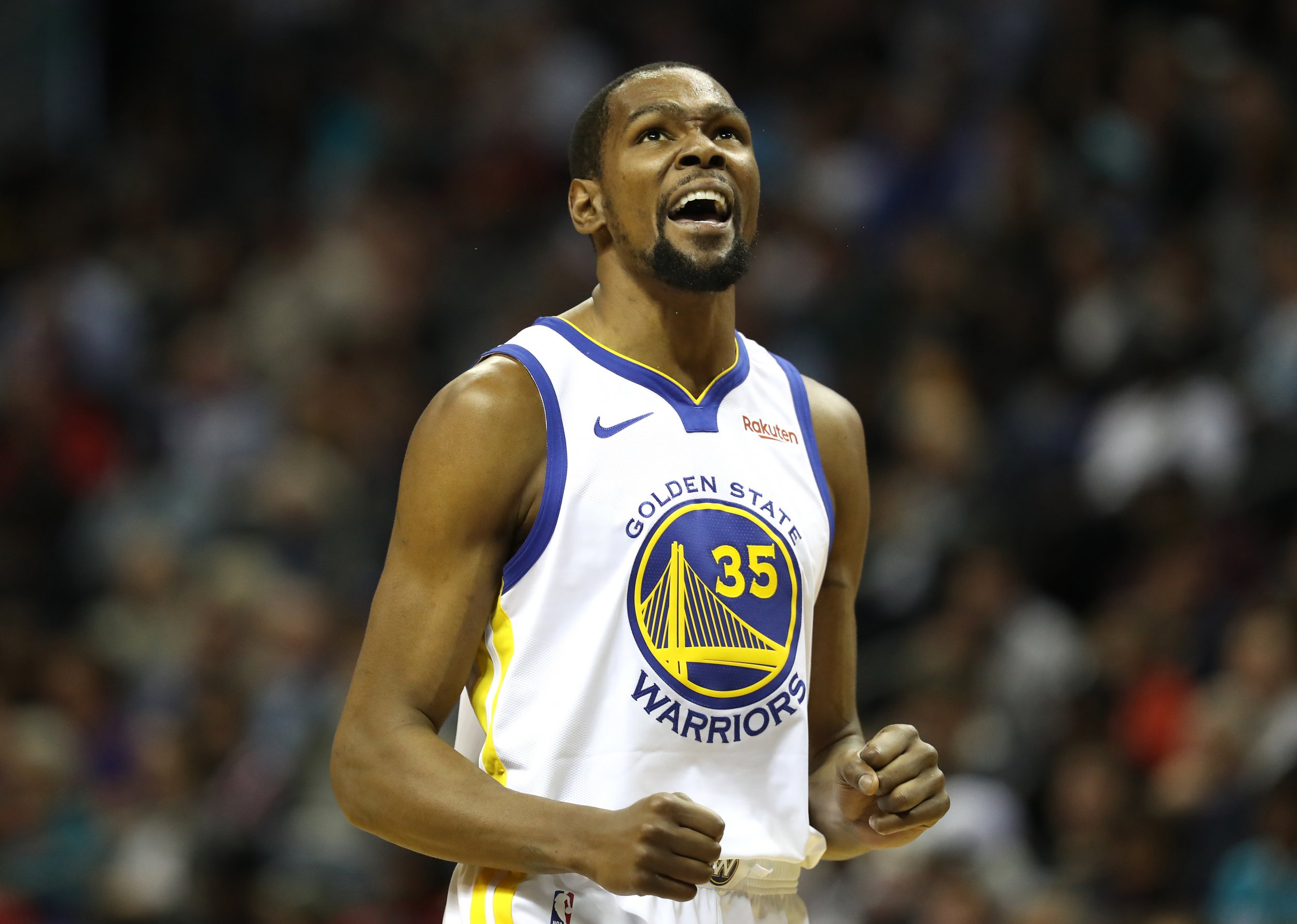 Steve Kerr believes the NBA has never seen a player of the caliber of Kevin Durant. The Golden State Warriors head coach suggested the two-time NBA Finals MVP is dominant in that he operates by his own rules on the court.
"The game's easy for Kevin," Kerr said after Golden State's 118-103 win in Memphis on Wednesday night, as per Nick Friedell of ESPN. "It just is. I don't think there's ever been anybody as skilled at his size in the history of the league so he just does whatever he wants. "
The statement is particularly remarkable given Kerr is well renowned for not being one given to hyperbole. Moreover, in his playing days, the Warriors head coach shared the court with some of the greatest players in NBA history.
Kerr won three consecutive titles with the Chicago Bulls between 1996 and 1998 as Michael Jordan and Phil Jackson engineered a second three-peat. For him to consider Durant unique in the context of NBA history is high praise indeed.
In 12 years in the league, Durant has already won two NBA titles and was named MVP of the NBA Finals on both occasions. He was the Rookie of the Year in his first season in the league and has made the All-Star game 10 times, winning the MVP award on two occasions.
Against the Grizzlies, Durant showed why Kerr holds him in such high esteem. The New York native recorded the best shooting night of his career, going 12 of 13 from the field in 35 minutes.
The 30-year-old finished with 28 points, nine rebounds and five assists and scored seven straight points as the Warriors opened an eight-point lead halfway through the final period.
"When we needed him the most, he just took the game over offensively and got buckets for us," Warriors forward Draymond Green was quoted as saying by the Associated Press. "So, it was a great night for him, and we needed it."
Durant is averaging 26.8 points, 6.5 rebounds and 5.7 assists per game this season. Despite the stellar figures, he's been somewhat of a peripheral figure in the NBA this season, with Giannis Antetokounmpo and James Harden dominating the MVP race so far.
The win against Memphis was the Warriors' second in a row and improved their record to 51-23 for the season, moving them back into first place in the Western Conference standings, 0.5-games ahead of the Denver Nuggets.