When Is Kevin Hart's Muscular Dystrophy Telethon? The Event Has Changed Since Jerry Lewis
Legendary comic and actor Jerry Lewis hosted the Muscular Dystrophy Association's Telethon on Labor Day weekend for more than 40 years. Now, another star comic and actor looks to fill his very large shoes: Kevin Hart.
The special will stream live Saturday from 8-10 p.m. ET on Hart's LOL Network and its YouTube and Pluto TV channels, as well as on TikTok, Triller, and Twitch. SiriusXM will air an encore of the show on its Laugh Out Loud Radio channel on October 26 at 4 p.m. ET and October 27 at 10 a.m. ET.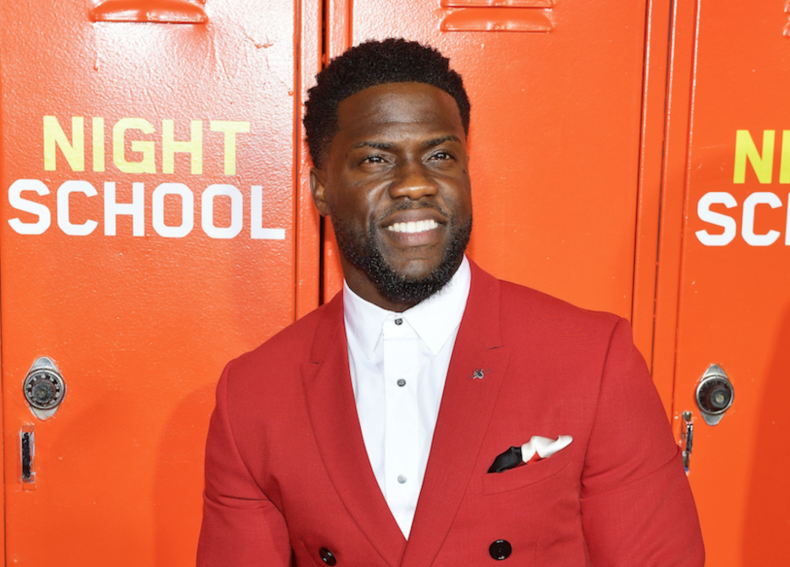 While expectations will undoubtedly be high for Hart, he'll at least get some help from some very famous faces. Jack Black, Usain Bolt, Don Cheadle, Common, Bryan Cranston, Cindy Crawford, Stephen Curry, Fat Joe, Josh Gad, Michael B. Jordan, DJ Khaled, Daniel Levy, Kelly Rowland, Robin Thicke, and Gabrielle Union Wade are among the many guests scheduled to appear.
Check out Hart's promotional video for the telethon below:
The telethon will look dramatically different in its newest iteration. The ongoing coronavirus necessitates it being a virtual event; it obviously falls later than Lewis' Labor Day weekend event; and Hart's version will only last two hours as opposed to Jerry's scheduled 21½ hours of running time.
This will also be the first telethon in six years for the MDA. Lewis began the official launch of the telethon with hosting duties in 1966 following some smaller events to promote the MDA. He last hosted in 2010, before departing to concentrate on his health. The following year, the telethon was shortened to 6 hours, before it was cancelled following the 2014 broadcast. At the time, MDA was said to be looking for new ways to raise awareness and money for its organization after the dwindling success of the telethons in the digital era. To date, over its seven decades of existence, The MDA has funded over $1 billion in research and care for more than 300,000 Americans living with muscular dystrophy, ALS, and related neuromuscular diseases.
Jerry Lewis last made a MDA-related appearance in 2016 for an online video endorsing the organization's newly-redesigned website and declaring that the work MDA started must go on. He died the following August at the age of 91.
Hart told the Associated Press he's honored to take on Lewis' old job. "There's no way not to acknowledge the works that he's done," he said. "What he's done for so many and the money that he's raised while doing it, is just astronomical."
The telethon will feature entertainment, comedy, musical performances, and the culmination of MDA's Let's Play For A Cure multi-week streaming gaming event. The special will give viewers the opportunity to support The MDA and Help From the Hart Charity. The organizers hope viewers will also share details about the event on social media using the hashtag #MDAKevinHartTelethon.