Kevin Hart and Wesley Snipes 'True Story' Release Date, Cast, Trailer, Plot
Kevin Hart is stepping out of his comedic comfort zone to team up with Wesley Snipes for the new Netflix thriller True Story.
The limited series dropped its first trailer online recently, giving fans an insight into the storyline behind the show.
From the outset it looks autobiographical to Hart's life and career, but soon takes a dark and illegal turn.
The eight-part series debuts on Netflix on November 24, and ahead of its launch here's everything we know about True Story so far.
What is True Story About?
Netflix sets the scene for True Story (stylized on the promotional posters as 'True Story') on its website.
It says: "During a tour stop in his hometown of Philadelphia, one of the world's most famous comedians is forced to answer the question of how far he'll go to protect what he has."
Within the trailer we see that the character Kid seems to have a similar life as the man who plays him, Kevin Hart. He's grown to be one of the biggest stand-up comedians in the world and he's from Philadelphia.
Hopefully, that's where the similarities stop as the trailer suggests the story takes a dark turn. Together with Kid's older brother Carlton, played by Snipes, they seem to have a wild night out which ends in disaster.
The pair attempt to cover up whatever crime they committed. Kid's life gets more stressful as he attempts to live with a lie and we see multiple occasions of him smashing things out of frustration.
The lies seemingly eventually catch up with Kid though, as the final shot of the trailer is of Hart in an orange prison jumpsuit, wearing handcuffs in an interrogation room.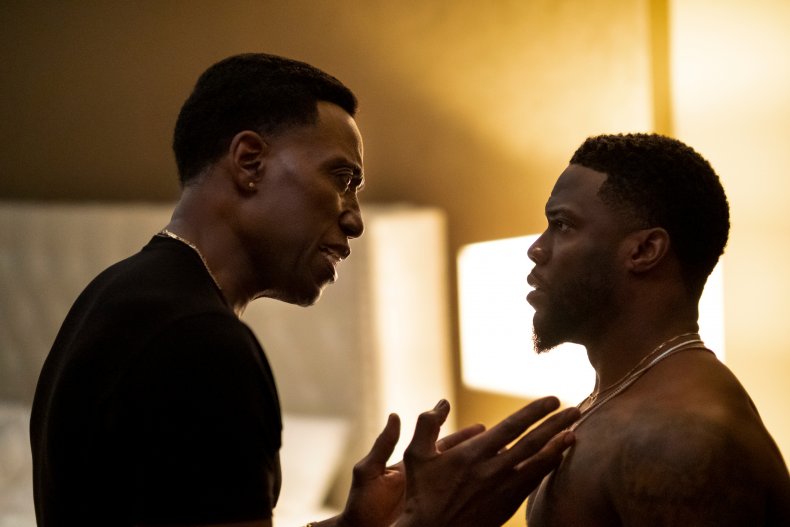 Who Stars in True Story on Netflix?
As mentioned, Hart and Snipes play Kid and his older brother Carlton—the two leads in True Story.
Both have plenty of experience working with the streaming service, with Snipes starring in Eddie Murphy's critically acclaimed Dolemite is My Name, and Hart appearing in multiple Netflix comedies, as well as the recent drama Fatherhood.
Other cast members include Tawny Newsome (Space Force) as Billy, Paul Adesltein (Prison Break) as Todd and Chris Diamantopoulos (Silicon Valley) as Savvas. Billy Zane (Titanic) features in the trailer and plays Ari while actress and model Lauren London stars as Monyca.
Theo Rossi (Sons of Anarchy) also plays Gene, who Deadline described as an excitable super-fan of Kid's.
The series is written by Eric Newman, who was previously the showrunner of Narcos and Narcos: Mexico. Stephen Williams is directing the first four episodes, and Hanelle Culpepper takes over the duties for the final four.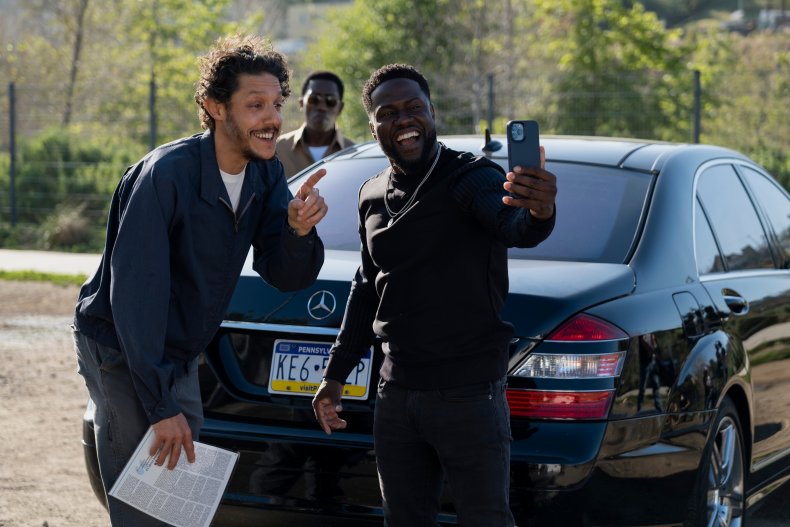 When Can I Watch True Story?
The limited series True Story drops on Netflix on Wednesday November 24, 2021.
It's expected that all eight episodes of the show will drop at once allowing fans to binge right through.