What Did Kevin Hart Say? Comedian's Anti-Gay Tweets Unearthed After Landing Oscar Gig
Comedian Kevin Hart stepped down on Thursday after facing backlash for anti-gay tweets he wrote between 2009 and 2011. Hart refused to apologize for the messages at first, and then ultimately gave up the hosting gig, saying he didn't want his presence to take away from the night. But what did he say that offended people?
In 2009, he called someone a "fat faced fag." The following year, Hart wrote that someone's profile pic looked "like a gay bill board for AIDS." Then in a tweet from 2011, the movie star wrote, "Yo if my son comes home & try's 2 play with my daughters doll house I'm going 2 break it over his head & say n my voice 'stop that's gay.'"
In a 2011 standup routine he said he caught his then 3-year-old son having a "gay moment" that he was not proud of. "You've got to nip it in the bud!" he said during the skit. Hart wouldn't apologize, arguing to Rolling Stone in 2015 that people weren't as "sensitive" when the joke was made.
Two days before the controversy broke out, Hart was thrilled to accept the position as host of the 91st Academy Awards. "I will be sure to make this years Oscars a special one," the comedian wrote on Instagram Tuesday, adding, "now it's time to rise to the occasion."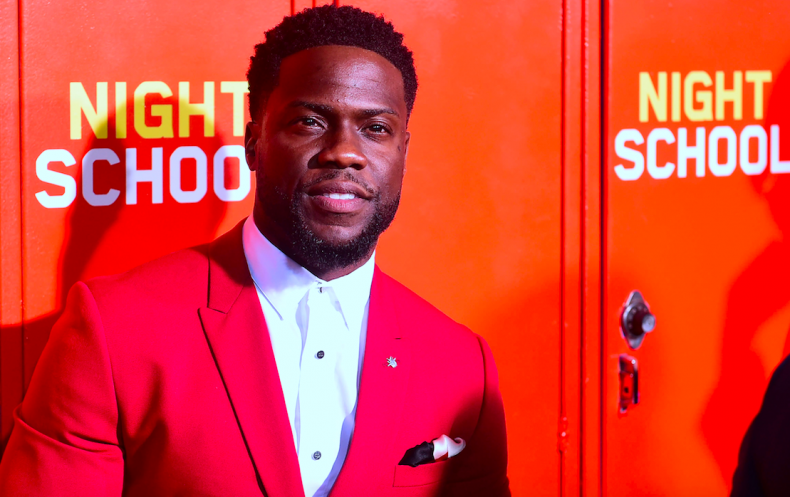 "I appreciate @TheAcademy for the opportunity," Hart continued, "For years I have been asked if I would ever Host the Oscars and my answer was always the same...I said that it would be the opportunity of a lifetime for me as a comedian and that it will happen when it's suppose to."
When outcry about his past homophobic messages surfaced, Hart was defiant in his response. "I swear, man, our world is becoming beyond crazy. I'm not going to let the craziness frustrate me or anger me, especially when I worked hard to get to the mental space that I am at now," he said.
The Academy gave him a choice: apologize or step down. Hart stepped down. "I passed. The reason I passed is because I've addressed this several times. This is not the first time this has come up," he said. "Regardless, to the Academy, I'm thankful for the opportunity, if it goes away, no harm, no foul."
Eventually, he did say he was sorry. "I have made the choice to step down from hosting this year's Oscar's....this is because I do not want to be a distraction on a night that should be celebrated by so many amazing talented artists. I sincerely apologize to the LGBTQ community for my insensitive words from my past," Hart wrote.
"I'm sorry that I hurt people. I am evolving and want to continue to do so," he added. "My goal is to bring people together not tear us apart. Much love & appreciation to the Academy. I hope we can meet again."