'I Am a Hollywood Actor with Down Syndrome'
For as long as I can remember, I have wanted to be an actor. I can't pinpoint the exact day that I knew this would be my path, but I remember watching shows on TV as a kid and, in my mind, I could see myself being a part of the cast. I even started writing my own scripts.
Growing up, my two older siblings, Daniel and Drew, and their friends would often make short films and they would cast me as the lead actor, sometimes as more than one character. Acting felt amazing because it came so easily to me.
My mom told me that it would be difficult to get into the acting business, especially living in Raleigh, North Carolina. That made me feel sad, but I kept dreaming about it. I truly never felt that I couldn't be an actor.
I have never considered having Down Syndrome to be a negative thing, either. I always felt I could accomplish my dreams by working hard, just like anybody else.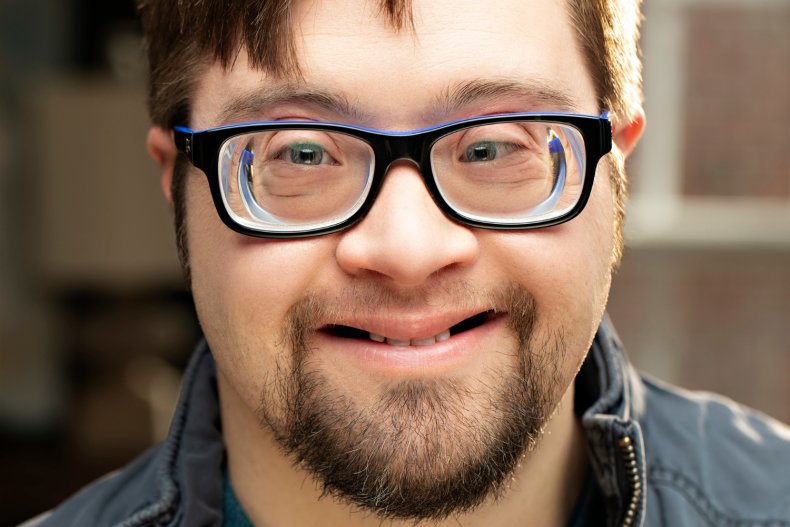 Learning the ropes
I went on to join an inclusive theatre group that paired high school drama students with special needs adults to create our own plays through improvisation. Due to my ability to easily memorize scripts with many lines, I was cast as the lead in many stage performances that we created.
Stepping out onto the stage was like stepping through a portal into a fantasyland. When the final act would end and the lights came up, the thunderous applause would make my heart burst with pride.
Being a part of this group gave me the confidence to audition for other plays, including my high school play, Death Takes a Holiday. I was given the part of the head butler; it was an amazing experience to hang out with the other actors and learn from them. As much as I enjoyed stage acting, I remained committed to my dream of being on TV or in the movies.
How I got my "big break"
This dream became a reality in 2017 when I nailed an in-person callback for a part in the feature film The Best of Enemies and got the role. My parents and I drove to Atlanta to shoot my scenes. We stayed in a fancy hotel with an indoor pool, where the elevators only worked if you had a key.
The day we arrived, the hotel manager greeted me like a star when they found out I was there to be in a movie. They smiled and handed me a large packet with my script and instructions for when and where I needed to be.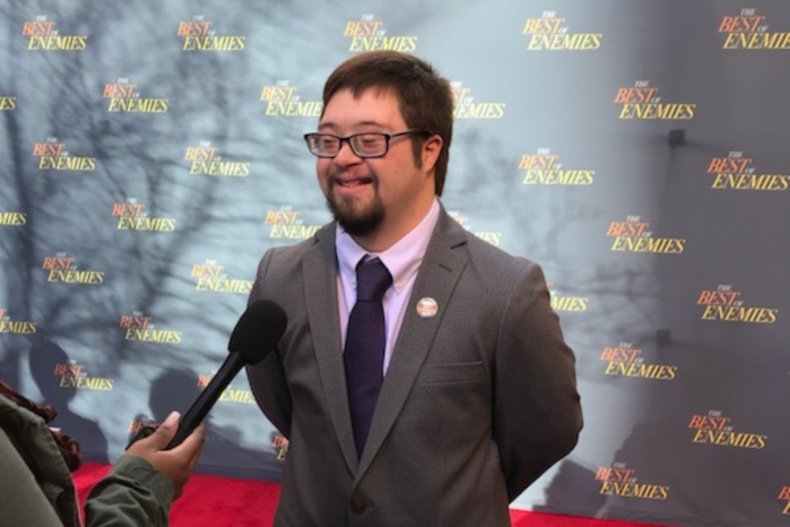 I was to land at basecamp early in the morning. Basecamp was a giant parking lot filled with trucks, trailers and lots of large cable wires running everywhere. Atlanta in June is hot—like baking in an oven. Luckily for me, when we walked up to a long tractor-trailer with many doors, I saw my name on one of the doors. I opened the door and found a small, air-conditioned room where I could change or just hang out. This was how I learned the Hollywood definition of a "honeywagon."
I was escorted to the set by several P.A.s who spent the whole time laughing and talking with me. Everyone knew my name and shouted "hello" as I walked in.
Walking onto the set was like walking into my dream world. I had never seen anything like it. The air was filled with excitement; you could feel the room was buzzing with energy. Once the director called for quiet, there was an instant stillness. The room transformed to another place and time; I became my character. When he said "Cut!", I was myself again, waiting to hear from the director what he wanted me to do next.
When I was done with shooting my last scene for the movie, all the cast and crew clapped and we hugged, hoping to see each other again. I left, knowing that I had done what I dreamed of doing for so long.
This experience made me want to continue acting, and never wake from the dream.
My career in Hollywood
I have gone on to feature in the film Embattled (2020), the film Champions (2023), starring Woody Harrelson, and a new drama by Mike Daniels. Each set has been a magical place where movie magic was certainly created.
Some days we work long hours and start early in the day. Getting used to being an actor, in character at all times during the shoot and at a moment's notice, is challenging. But it's a challenge which I truly enjoy.
Throughout these projects, it has been a dream come true to work with big-time actors such as Sam Rockwell, Taraji P. Henson, Anne Heche, Donald Faison, Darin Mann, Woody Harrelson, Kaitlin Olsen, Ben Rappaport and Alexandra Chando.
They have all been so supportive of me and made me feel at ease both on and off the set, giving me positive feedback and the sense that we had been friends forever. I truly appreciate all of them and their contributions to making my career a success. I enjoy making friendships with the cast and crew and I treat them how I want to be treated. To me, they are just like normal people.
I have so many good memories from working on Champions, but I would have to say the scene where I first got to hug Woody Harrelson will always be one of my greatest memories. My character Johnny was a hugger.
By landing a major speaking role in Champions, I believe it will show a lot of people, including those with Down Syndrome, that someone with Down Syndrome can help create movie magic.
I hope to continue to get more important roles and become a positive example for all people with disabilities all around the world. To inspire them to dream big.
Kevin Iannucci is an actor based in Raleigh, North Carolina. He has featured in numerous films including, most recently, Champions, which is out March 10, 2023.
All views expressed in this article are the author's own.
Do you have a unique experience or personal story to share? Email the My Turn team at myturn@newsweek.com