Kevin Kline Leads Great Cast in Broadway Revival of 'Present Laughter'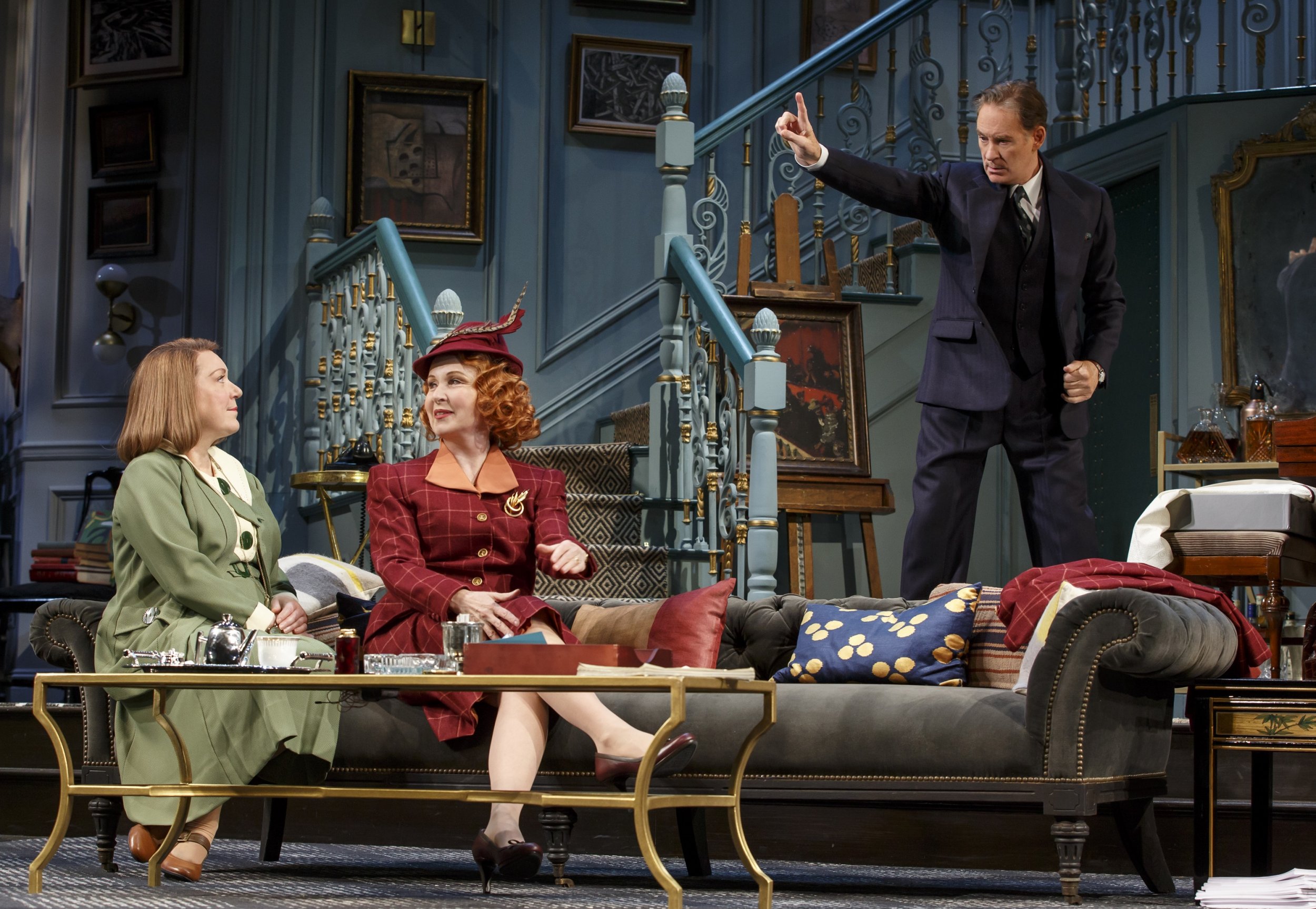 You can't do a Noël Coward play well without some top-notch comic actors, and the current revival of Present Laughter at Broadway's St. James Theatre has some of the best. Led by Kevin Kline in his first Broadway appearance since 2008, the cast deftly navigates Coward's tricky world of quips, cocktails and multiple infidelities in this 1939 comedy of manners.
While Kline, who last appeared on Broadway as Cyrano de Bergerac, has never played in anything by Coward, he seems very much at home in the role. Given that Coward's dialogue is as much thrust and parry as it is conversation, playing Cyrano may have helped him prepare.
Related: Gyllenhall and Ashford shine in revival of 'Sunday in the Park With George'
The plot revolves around Garry Essendine, a popular but self-absorbed matinee idol, as he and his theatrical coterie work to take several plays on tour in Africa. But before that happens, Essendine must deal with a few problems: Foremost among these is a too-young actress who lost her latchkey, which is a common problem for the women in his life. It seems that the only thing for a woman to do when she loses her latchkey is to head for Essendine's place to have an assignation. And marriage may be revered by his friends, but it's hardly a reason to be faithful: Affairs run in this group. If all this weren't enough, he must also deal with a young, aspiring and obsessed playwright who thinks he can solve all the problems of the world, if only Essendine would just produce his play.
Essendine is a poser, a liar and a womanizer, but for Present Laughter to work, he must also be likable, and as played by Kline, he is quite appealing. Kline embraces Essendine's faults while giving a finely nuanced, understated performance. In fact, the whole production is understated—for a farce. Quips are exchanged, and drinks are sipped. Doors do open and close just as spouses enter and lovers leave, but no doors are slammed. And voices are almost never raised in anger.
Except, that is, for Essendine's exchanges with the intense and socially inept Roland Maule, that young playwright, played by Bhavesh Patel. Essendine believes that a gentleman never insults except intentionally, and with Maule, he makes those intentions loud and clear. Their exchanges reveal some awful truths, and the more awful the truth the more positive the reaction. They play the fool—in the Shakespearean sense of the term—to each other.
One of Essendine's biggest supporters, or perhaps enabler is the better term, is Liz Essendine—played charmingly by Kate Burton, who made her Broadway debut in 1982 in Present Laughter. Garry's ex-wife and present best friend, she is a cross between Seinfeld's Elaine Benes and the Wolf in Pulp Fiction. She solves his personal problems, and there seems to be no problem she can't solve—and she doesn't mind if she is curt in the process. She is a voice of reason in his chaotic life.
Another is his personal secretary, Monica (Kristine Nielsen), who, Nielsen tells Newsweek, is "a cat wrangler, keeping all the play's wayward characters in line." Monica does her best to make Garry's professional problems disappear. Tony Award-winning comic playwright Christopher Durang has called Nielsen his muse, and that is evident throughout her performance, as she mines every laugh a line has to offer, particularly in the first act, which features lot of exposition.
As Daphne Skillington, Tedra Millan infuses the ingénue character obsessed with Garry with an amusing mix of hysteria and naïveté. And Cobie Smulders as Joanna Lyppiatt, the very sophisticated but morally loose wife of Garry's producer, makes a pretty good case for having Garry steal her away from her husband, Henry (Peter Francis James), and ruining everyone's lives, all in the name of a cheap, tawdry affair.
Coward always gets credit for his witty dialogue, but he doesn't get enough for his craftsmanship. Like many of the best farces from the 1930s, Present Laughter starts slowly, but once it gets past its exposition, the cast takes over and the show takes off, delivering on every laugh until the final twist in the final act.