Kevin Love Opens up about Mental Health after Suffering Panic Attacks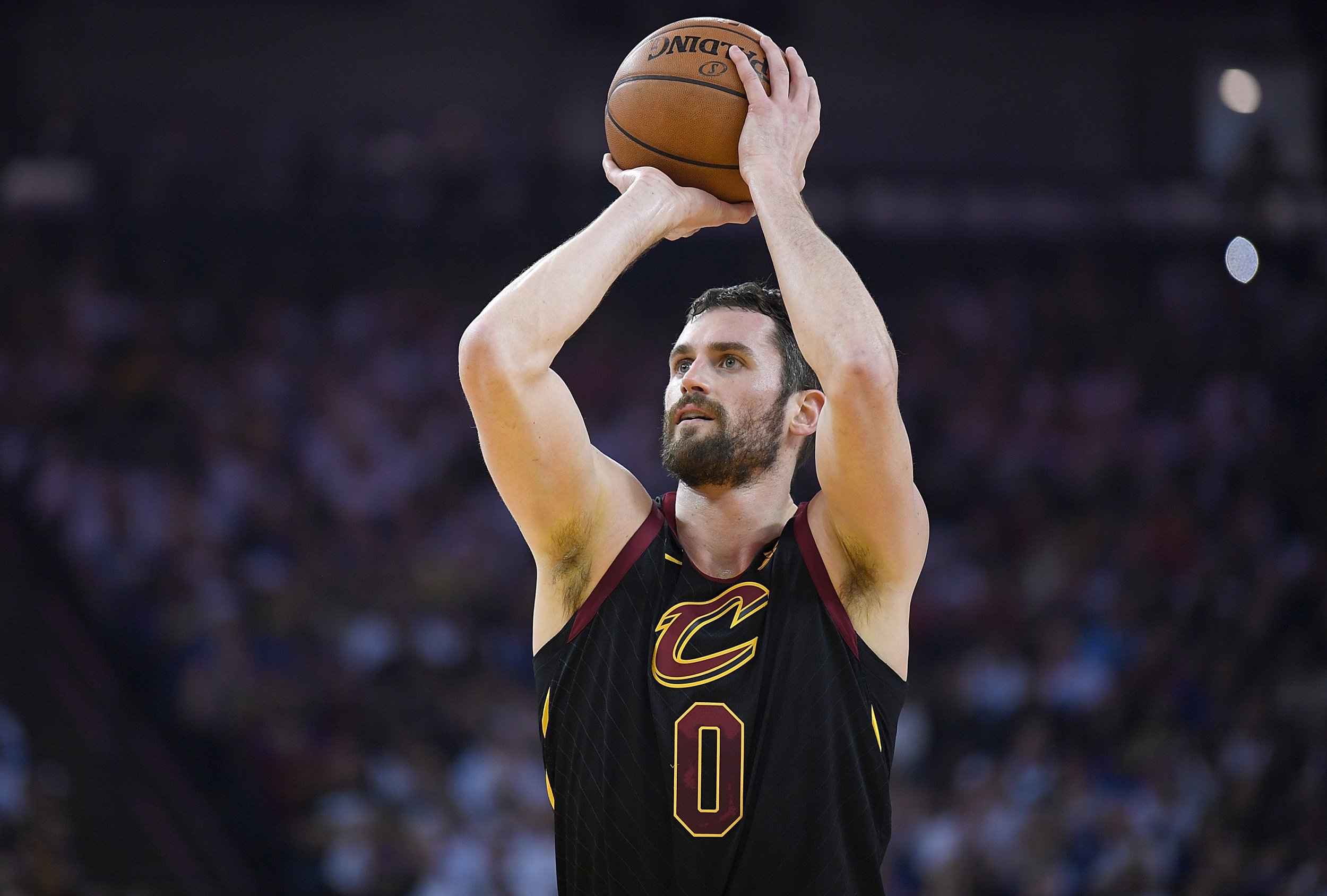 Kevin Love has become the latest high-profile athlete to open up about mental health issues after admitting he suffered a panic attack during a game.
Writing for the Players' Tribune, the Cleveland Cavaliers forward revealed the attack came during a game against the Atlanta Hawks in November.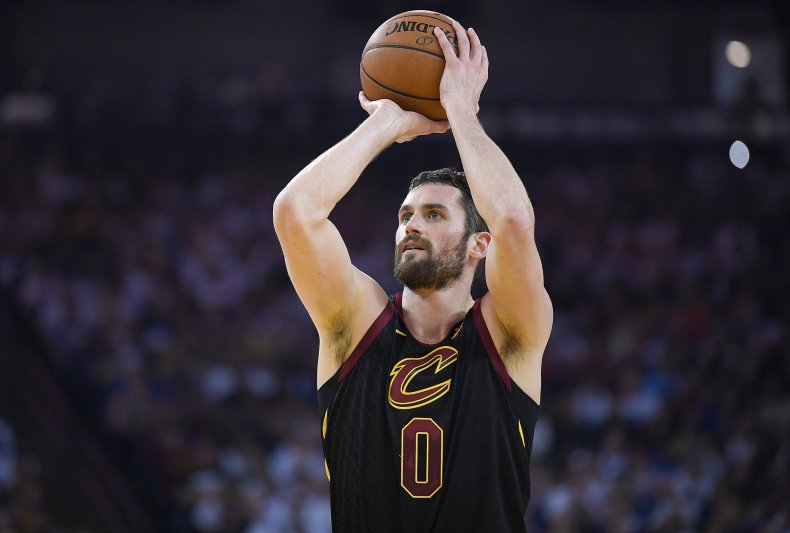 "I was having trouble catching my breath," Love wrote.
"It's hard to describe, but everything was spinning, like my brain was trying to climb out of my head. The air felt thick and heavy. My mouth was like chalk. I remember our assistant coach yelling something about a defensive set.
"I nodded, but I didn't hear much of what he said. By that point, I was freaking out. When I got up to walk out of the huddle, I knew I couldn't re-enter the game—like, literally couldn't do it physically.
"Coach [Tyronn] Lue came up to me. I think he could sense something was wrong and blurted something like, 'I'll be right back,' and I ran back to the locker room," continued Love.
"The next part was a blur. Someone from the Cavs accompanied me to the Cleveland Clinic. They ran a bunch of tests. Everything seemed to check out, which was a relief. But I remember leaving the hospital thinking, 'Wait [...] then what the hell just happened?'"
Love has now joined those of a number of other stars who have spoken candidly about mental health.
Olympic swimming legend Michael Phelps has been outspoken about his battle with depression and last week Toronto Raptors' guard DeMar DeRozan admitted he was battling the same issue, while New York Giants wide receiver Brandon Marshall has described raising mental health awareness as "the civil rights issue of our era."
However, Love admitted the decision did not come easy to him and admitted he was afraid to reveal his struggle, fearing his teammates would consider him less reliable than before.
After DeRozan opted to speak out in an interview with the Toronto Star, however, Love felt he had to come forward.
"I've played against DeMar for years, but I never could've guessed that he was struggling with anything," said the 2016 NBA champion. "It really makes you think about how we are all walking around with experiences and struggles [...] and we sometimes think we're the only ones going through them.
"I'm not saying everyone should share all their deepest secrets—not everything should be public and it's every person's choice. But creating a better environment for talking about mental health […] that's where we need to get to."
The five-time All Star, who has been sidelined since the end of January with a broken hand, has since started seeing a therapist and it appears panic attacks were behind his decision to leave a game in January.
In January, during the Cavs' 148-124 loss to the Oklahoma City Thunder, Love left the arena before the end of the game after playing just three minutes, citing an unspecified illness.
The decision did not go down well with his teammates.
However, shortly after Love's article on Players' Tribune appeared, ESPN revealed the forward had suffered a similar incident against the Thunders.
"Sources familiar with the meeting told ESPN's Dave McMenamin that Love disclosed to his teammates that he had suffered another panic attack during the loss to the Thunder," the network said.
"Love did not address the January panic attack or the team's reaction in his Players' Tribune piece. "