Kevin McCall Reportedly Disowns Daughter After Eva Marcille Posts Instagram Photo of Marley Rae With Boyfriend Michael Sterling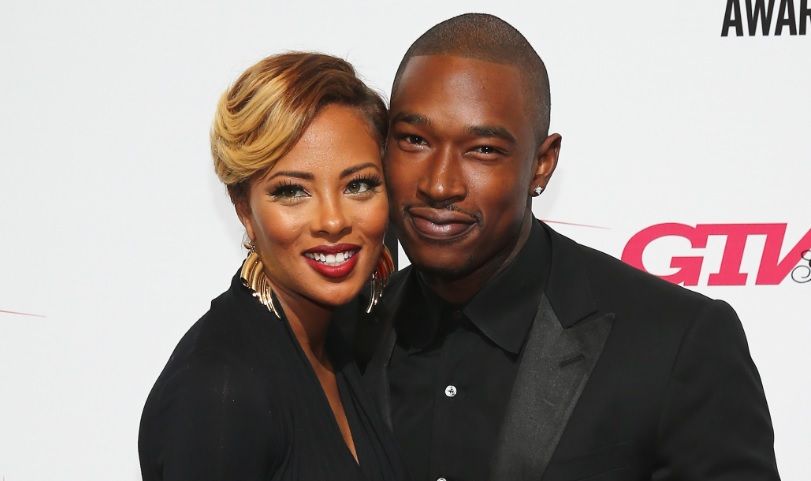 Not only did Kevin McCall erase daughter Marley Rae from his Instagram account, he also erased her from his life. The singer was infuriated when ex-girlfriend Eva Marcille posted a picture of their daughter with her new boyfriend on Instagram on Monday. But the final straw came two days later, when the former America's Next Top Model star posted a picture of her burgeoning baby bump on Wednesday.
After McCall revealed he disowned his daughter and scrubbed all her pictures from his profile, he deleted his statement. But since it's the internet, nothing is ever completely lost. Screenshots from accounts like The Shade Room and Cup of Messy preserved his posts.
Marcille is expecting her second child with Atlanta mayoral candidate Michael Sterling. McCall was less than pleased when the former ANTM star shared a photo of Marley Rae sitting atop Sterling's shoulders.
"She's a real bitch for this and I'd say it in front of @miketsterling," he wrote, according to screenshots.
The singer threatened Sterling. "Stop letting her make you do #politicallyincorrect shit or take a private meeting with me in council man. Otherwise sit back like the little bitch you are. Private meeting or nah?" he wrote in part of the post.
Neither Sterling nor Marcille responded to McCall's intimidation.
McCall didn't say that Marcille's pregnancy picture is what prompted him to disown his daughter. "If you want to her so bad, you can have her. I'm deleting all memories of her. I'm not about to play any more games or participate in society's joke of a child program," he said. "[You're] dead to me."
He circled a group of pictures and wrote, "Now you see her."
In the following post, she was cleansed from his page. "Now you don't," he wrote. "Out of sight out of mind. Erased from my memory. Go play games with another person. It's not working anymore. She's yours forever and you can keep her."
Twitter users were generally shocked by McCall's decision.
McCall and Marcille welcomed 3-year-old Marley Rae on January 31, 2014. They ended their relationship the following year.
Marcille didn't address the drama on social media. Instead, she promoted her career. Most recently, she starred in the movie Miss Me This Christmas, which is about a couple who gets divorced over the holidays. She stars in the Kenny Young–directed film, which debuts Sunday on TV One, with Erica Ash and Redaric Williams.