Kevin McCall Says 'It's Sad' Ex Eva Marcille Has to 'Keep Using' His Name For 'RHOA' Storyline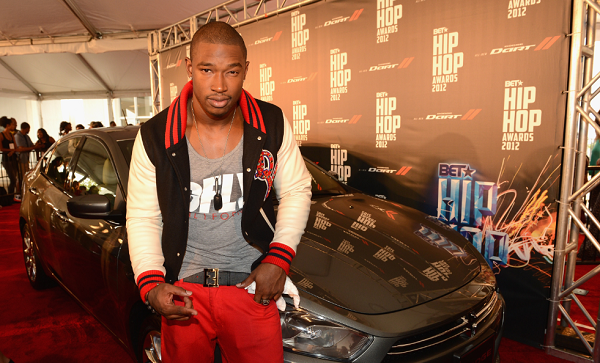 Kevin McCall was apparently tuned in to Real Housewives of Atlanta on Sunday and has since taken to Twitter to respond to allegations of stalking and abuse spewed by his ex-girlfriend Eva Marcille, who is a cast member on the Bravo reality show.
During Sunday's episode, Marcille revealed McCall was the reason why her family relocated from place to place so frequently, telling castmate NeNe Leakes: "Every time I move, he finds me."
While McCall didn't necessarily deny any of Marcille's claims, the music producer admitted he has a temperamental past. "Trust me I'm not perfect I had anger issues!" he tweeted on Monday.
"I've completed Anger management to deal with being alienating [sic] my children & how to stop playing the victim so that I can control my situation and the overall outcome. My entire Family misses the girls (have Empathy for them at-least [sic])," he continued.
McCall wasn't pleased with Marcille's constant discussion of their previous relationship on the show and felt the model was dragging his name through the mud to spice up her RHOA storyline. "It's sad when she gotta keep using my name for her story line [sic] if I was the husband I would be like, 'Real hoe of Atlanta is you out your mind, or is you still obsessed with your child's father? Why is he in our story line [sic] so much ain't I enuff [sic] headline for our relationship?'"
Marcille came forward with accusations of abuse endured at the hands of McCall following their 2015 split, which was a year after they welcomed their daughter Marley Rae. Marcille has since been granted full custody of the child and has restraining orders against McCall.
Although the America's Next Top Model winner recently tied the knot with husband Michael Sterling, with whom she shares a son, she explained on RHOA the family has moved around to prevent McCall from finding them.
"I still feel a sense of threat," Marcille said. "I have had to move five times, and I still feel a sense of uneasiness. He's just so petty sometimes. I've walked outside of my balcony before and he's been standing in the dark. And it's the scariest feeling ever."