Kevin McCarthy Announces Candidacy for Speaker of the House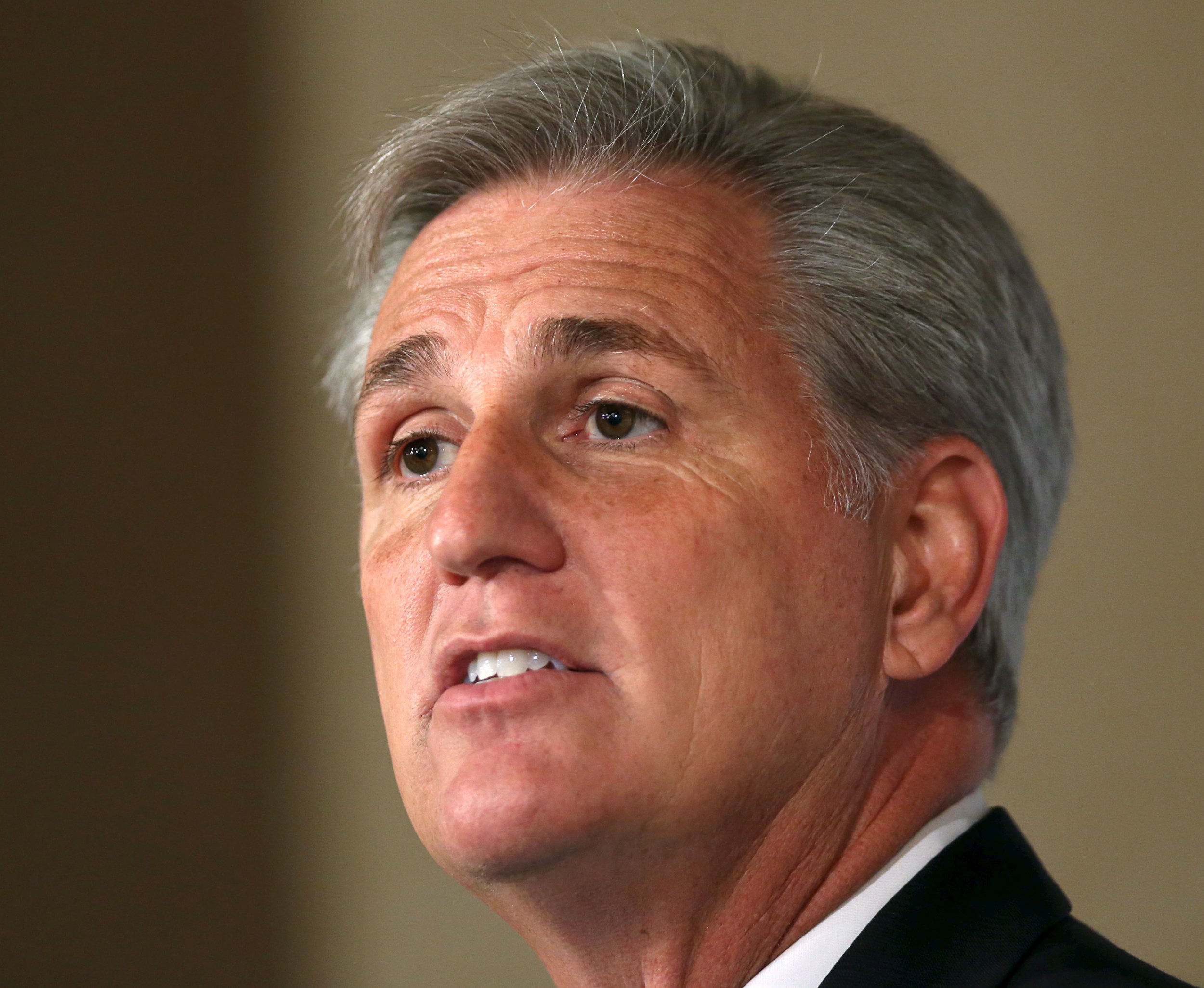 The minute John Boehner announced he was retiring as House speaker on Friday, all eyes were on California Republican Kevin McCarthy, Boehner's second-in-command. McCarthy made his desire to succeed Boehner official Monday, telling his Republican colleagues in an email, "I have decided to run for Speaker of the House and graciously ask for your support."
McCarthy also outlined broad goals for the Republican-controlled House, starting with a leadership in Washington. "I want us to be much closer to the people we represent, and I want them to once again feel like this is their government, they are in charge, and we are here to serve them," wrote the 50-year-old McCarthy, who is serving his 5th term in Congress.
"If elected Speaker, I promise you that we will have the courage to lead the fight for our conservative principles and make our case to the American people. But we will also have the wisdom to listen to our constituents and each other so that we always move forward together."
McCarthy will be the heavy favorite to win the speaker's post, but he won't be the only one running. Florida Republican Daniel Webster announced he would bid for the speaker's job just hours after Boehner broke the news of his retirement at the end of October. Webster hails from the Tea party wing of the GOP, but it's not clear he'll have the support of like-minded colleagues.
Boehner will retire from the position and resign from his seat in Congress at the end of October, as Boehner and his allies, including McCarthy, have faced increasing opposition from the House Freedom Caucus, a Tea Party-influenced wing of the Republican majority led by Mark Meadows of North Carolina. Freedom Caucus members have publically slammed the GOP's leadership group for failing to advance conservative battles, including the de-funding of Planned Parenthood, the repeal of the Affordable Care Act and the barring of the Iran nuclear deal. Boehner's resignation was widely interpreted as a response to the mounting pressure from within his own party, and McCarthy could face similar opposition in a Speaker election.
The House Freedom Caucus issued a statement earlier Monday saying the group of 40-plus members "has not yet decided who we will support for the office of Speaker of the House, nor for any positions that could subsequently become vacant." McCarthy will reportedly meet with the House Freedom Caucus this week.
In its statement, the caucus said it plans to discuss with each leadership candidate "how best to ensure that we follow regular order in the House and give a voice to the countless Americans who still feel that Washington does not represent them."
Republicans gained control of the House of Representatives in 2010, when Boehner became Speaker. The Republican majority is the largest since the 1930s.