Kevin McCarthy Backtracks on This Key Promise in Less Than a Month
The House of Representatives voted Thursday to approve a resolution condemning China's suspected surveillance balloon, a move that some feel directly goes against a promise made by House Speaker Kevin McCarthy.
McCarthy was victorious in his pursuit of becoming House speaker after a historic 15 rounds of voting in early January.
To ensure enough votes to secure the House speaker position, McCarthy conceded to other lawmakers on various topics. A package of rules including the new requests passed in January.
One of the rules included in the approved package was allowing 72 hours for the House to review resolutions before voting, according to a report by CBS News. The rule was created after many Republicans voiced outrage that Congress voted on a more-than-4,000-page $1.7 trillion government spending package last fall shortly after the legislation was released.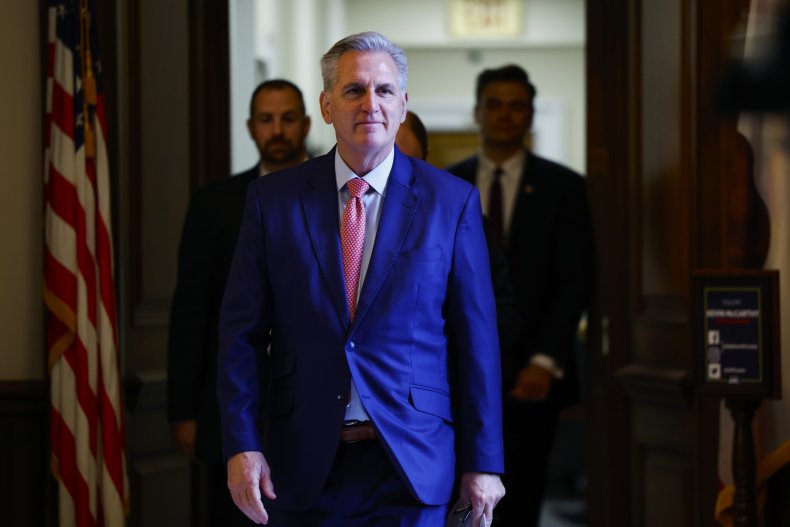 According to Punchbowl News founder Jake Sherman, the House already violated the rule by voting on the resolution only a day after it was available for reading.
"The House is voting on a resolution condemning the Chinese Communist Party's use of a surveillance balloon. This resolution came out yesterday and is getting a vote today," Sherman tweeted Thursday morning. "So much for having bills out with multiple days to review! That lasted a month!"
The United States shot down the suspected surveillance balloon several days after it was first spotted above Montana. The U.S. downed the balloon over the Atlantic Ocean after it had passed through South Carolina.
China denied the balloon was used for surveillance and said it was mostly used for meteorological research.
Many Republicans criticized President Joe Biden's delay in authorizing military action against the balloon, saying the delay allowed China to obtain vital military information as the balloon passed over sensitive sites in the U.S.
The vote is a symbolic measure condemning China's use of the balloon and doesn't hold any legal ramifications. The resolution requests that Biden keep Congress updated about the incident.
Although Sherman was certain the quick passage of the resolution went against McCarthy's promise, others weren't so sure since the resolution didn't hold any legal ramifications. One person called the resolution "meaningless".
"Isn't this equivalent to a House resolution that recognizes the extraordinary efforts of Cub Scout Troop 734 in keeping BIg Bug Creek free of trash and debris," one Twitter user tweeted at Sherman in response.
Others criticized Sherman, saying the resolution was likely a "brief read," unlike the spending package.
"Do better," one person tweeted at Sherman.
Newsweek reached out to McCarthy's Washington, D.C., office for comment.