'Pelosi Republicans': Kevin McCarthy Chides Cheney, Kinzinger for Joining 1/6 Committee
House Minority Leader Kevin McCarthy referred to Wyoming Rep. Liz Cheney and Illinois Rep. Adam Kinzinger as "Pelosi Republicans" when Daily Mail reporter Emily Goodin asked if they would be punished for serving on the January 6 Capitol Riot committee, to which he replied, "We'll see."
The encounter took place earlier today in the White House Rose Garden during a celebration of the 31st anniversary of the Americans With Disabilities Act. When Goodin asked McCarthy about the last time he'd spoken with either representative, he replied saying, "Couldn't tell you."
When asked about the comment, Cheney told Politico's Nicholas Wu that McCarthy's statement was, "pretty childish," following this by saying, "We've got very serious business here. We have important work to do."
Both Cheney and Kinzinger were part of the group of 10 Republicans who went against party lines to vote in favor of the impeachment of former President Donald Trump for his incitement of the January 6 insurrection at the U.S. Capitol. House Speaker Pelosi extended an invitation to both representatives to join the select committee investigating the incident.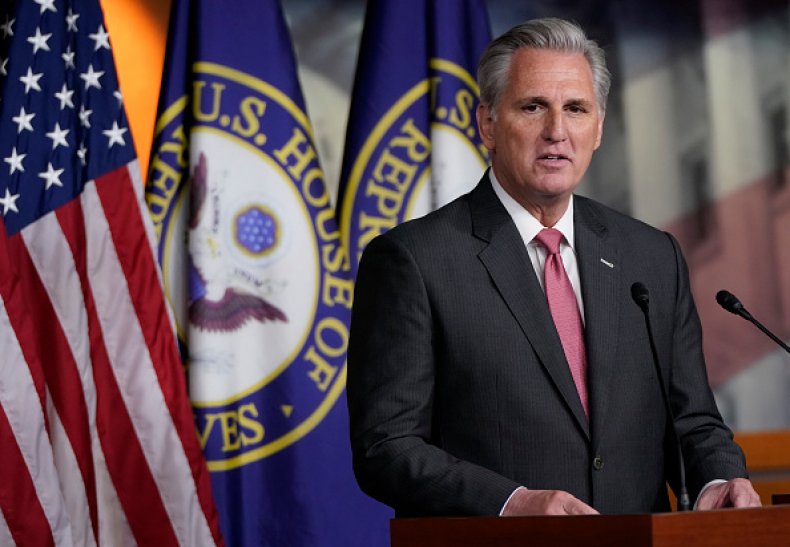 Members of the hard-right Freedom Caucus were quick to reprimand the duo, but less-partisan GOP representatives have also followed, CNN reported.
The backlash against the two representatives' decisions comes as Pelosi rejected McCarthy's two choices for the committee last week. McCarthy proposed both Reps. Jim Banks of Indiana and Jim Jordan of Ohio. GovTrack ranked Banks as the 23rd most right and Jordan as the 142nd most right in its political ideology score.
Cheney ranked 163rd most right and Kinzinger the 130th; however, neither Banks nor Jordan were part of the 10 Republicans who voted to impeach the former president.
Calls to punish the dissenting representatives come during a time in which the party has shown hostility toward members who criticize Trump. Last May, Cheney was removed from her leadership position as House Republican conference chair on the grounds of her opposition against Trump.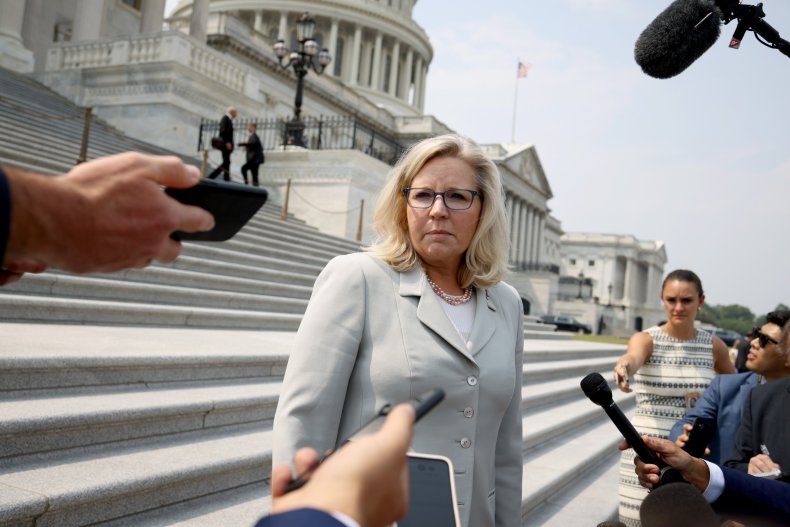 During that time, Kinzinger stood as an ally of Cheney and told the Associated Press through his spokesman that he would "continue to fight for the soul of the GOP, no matter how long it takes."
As primary season draws near, both representatives will meet challengers with views closer aligned with the pro-Trump message that has come from the party. Nonetheless, Cheney continues to stand by her position.
"Remaining silent and ignoring the lie emboldens the liar," Cheney said in an address before GOP leadership during the time of her conference chair removal. "I will not sit back and watch in silence while others lead our party down a path that abandons the rule of law and joins the former president's crusade to undermine our democracy."