Kevin McCarthy Claims Google 'Tries to Control Our Thoughts,' Conspires With Biden Admin
House Minority Leader Kevin McCarthy claimed on Sunday that Google "tries to control our thoughts," an issue he said was concerning.
During a TV appearance on Fox News' Sunday Morning Futures, host Maria Bartiromo asked McCarthy to weigh in on the way Google operates. She suggested that the tech giant is conspiring with President Joe Biden's administration as the Department of Justice asked Google "to send them the people who search for certain phrases."
"We know how Google tries to control our thoughts and what we can read on the basis that 90 percent of any search inside the internet goes through Google," McCarthy responded. "But now the Biden administration's government is asking Google to tell them whoever searches certain phrases."
According to a report by Forbes, Google would carry out a "keyword warrant" in which the government would ask the company to provide all relevant Google accounts and IP addresses of those who searched certain phrases on the platform.
The keyword warrant was reported by Forbes after the publication was able to obtain court documents that were accidentally unsealed by the Department of Justice in September.
The court documents revealed that federal investigators asked Google to provide data on anyone who searched for the name or address of a minor who was a victim of sexual abuse and trafficking in Wisconsin in 2019.
Forbes reported that it is common for the government to already have a Google account and evidence that are linked to a certain crime, and inevitably request more data and information about that account. Search term orders could help capture potential suspects whose identities were not known to the government.
"As with all law enforcement requests, we have a rigorous process that is designed to protect the privacy of our users while supporting the important work of law enforcement," a Google spokesperson said, the outlet reported.
Still, McCarthy said on Sunday that keyword and phrases search orders are "a real concern." He previously threatened telecommunication companies that respond to records requests from the House select committee that is probing the Capitol riot that unfolded on January 6.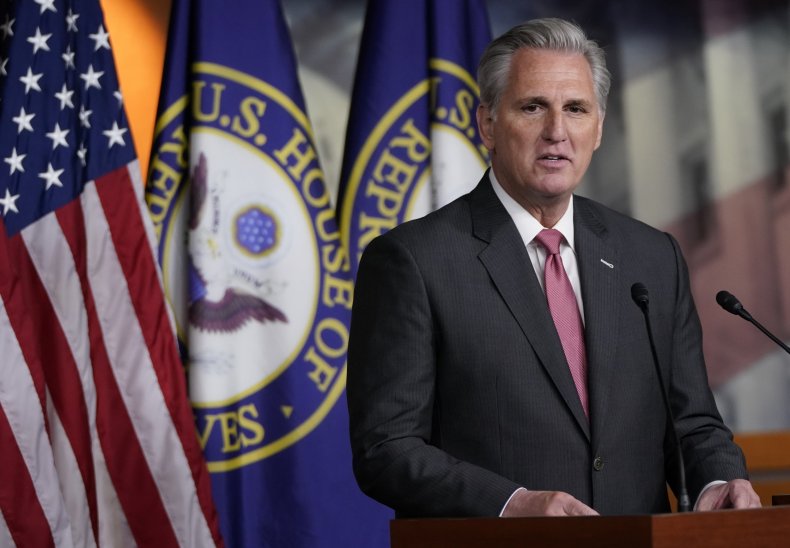 On August 31, McCarthy and Rep. Marjorie Taylor Greene warned telecom companies against sharing such information with the committee.
"If these companies comply with the Democrat order to turn over private information, they are in violation of federal law and subject to losing their ability to operate in the United States," McCarthy said in a statement in August. "If companies still choose to violate federal law, a Republican majority will not forget and will stand with Americans to hold them fully accountable under the law."
This is not the first time that Republicans have had certain theories against Google. According to Mediaite, an excerpt from Betrayal, an upcoming book by ABC News' Jonathan Karl, revealed that former President Donald Trump was "intrigued" by a theory brought to him by former DOJ official Jeffery Clark, accusing the tech company of tampering with the 2020 election votes.
"[Clark] believed that wireless thermostats made in China for Google by a company called Nest Labs might have been used to manipulate voting machines in Georgia," Karl wrote in his book. "The idea was nuts, but it intrigued Trump, who asked Director of National Intelligence John Ratcliffe to look into it."
Newsweek contacted Google for comments but didn't hear back in time for publishing.