Kevin McCarthy to Replace Cantor as GOP Picks Boehner Allies for Leadership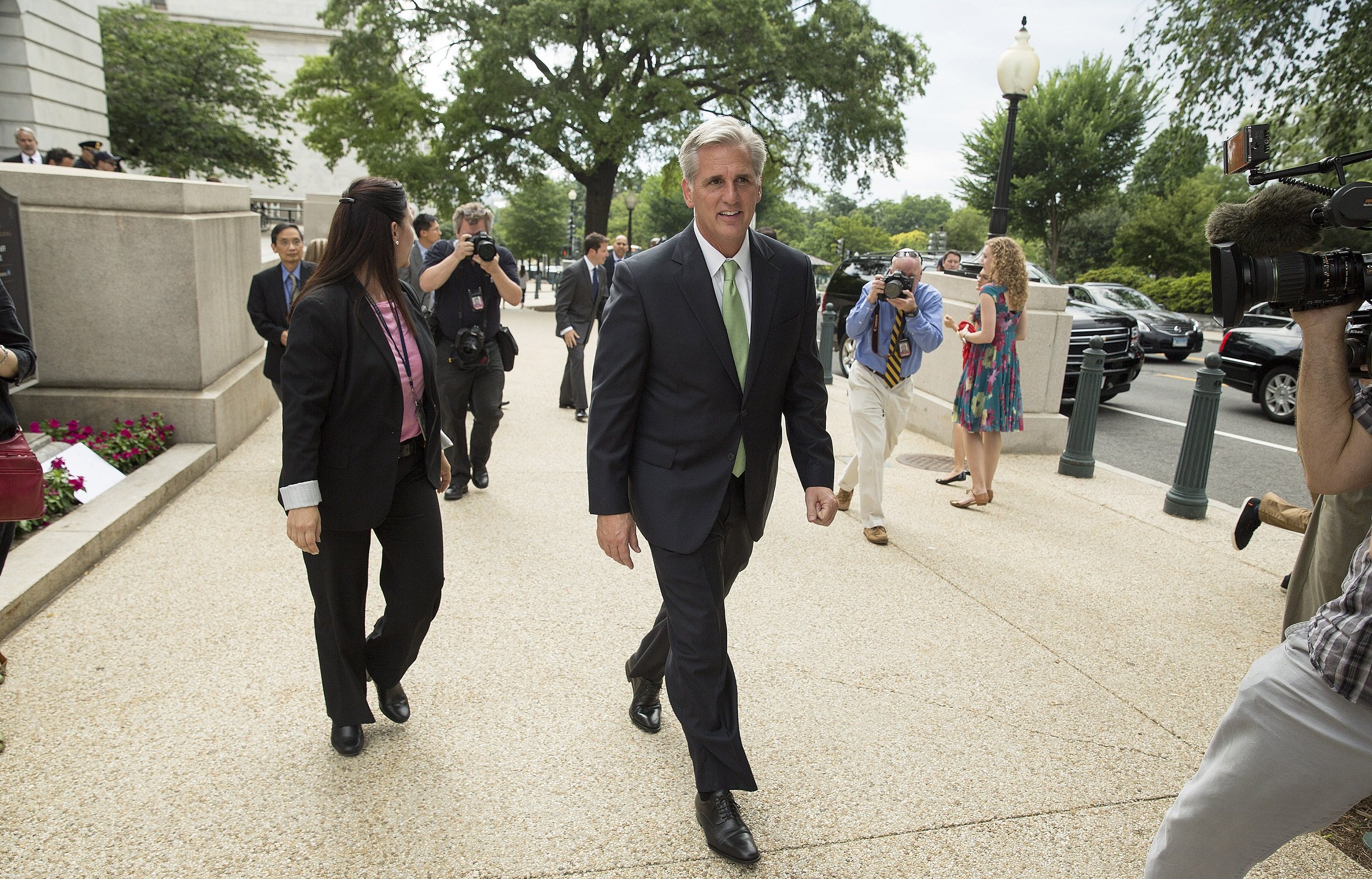 WASHINGTON (Reuters) - House of Representatives Republicans on Thursday chose an ally of Speaker John Boehner for the No. 2 job in the chamber and, in a victory for the party's conservative wing, elevated a Southern lawmaker to a leadership role.
Representative Kevin McCarthy of California, already the third-ranking House Republican, was chosen to replace Eric Cantor as majority leader, Republican aide Riva Litman said.
He will control the House floor and help decide the party's legislative priorities. McCarthy previously served as party whip, drumming up votes for legislation.
Steve Scalise, a Louisiana lawmaker with backing from Southern Republicans, beat out two other lawmakers on Thursday to replace McCarthy as party whip. Scalise has a solidly conservative record but also has had good ties with leadership, including Boehner.
The party's conservative wing pushed for one of their own to join the leadership after a little-known professor with Tea Party support defeated Cantor in his Virginia primary. Cantor's announcement that he would leave the leadership at the end of July prompted a surprise shake-up.
The ensuing race brought fresh turmoil to a Republican caucus whose more business-friendly members have been battling with populist Tea Party insurgents. Tea Party favorites, many of whom were elected in 2010, say Boehner and other leaders gave in too easily to Democrats on spending disputes.
McCarthy fended off a challenge in the secret-ballot election from Idaho Representative Raul Labrador, a Tea Party favorite who told Republicans on Wednesday he was running because the caucus lacked a "clear, bold vision."
McCarthy's deputy, Peter Roskam of Illinois, was one of the lawmakers Scalise defeated to take the No. 3 spot. Representative Marlin Stutzman of Indiana, another Tea Party conservative, had also sought the job.
Scalise emphasized his Southern conservative background to solicit votes from lawmakers who view Boehner's leadership team as too moderate. Boehner hails from Ohio, a state that is closely divided between Democrats and Republicans. McCarthy is from a conservative district in California, a state that overall leans strongly Democratic. Louisiana, by contrast, is heavily Republican.
On Thursday, Scalise's aides held placards that read "Geaux Scalise," a play on Cajun words that is sometimes used by Louisiana sports fans.