Kevin McHale Swears Live on Air During Celtics Vs Sixers, Twitter Has a Field Day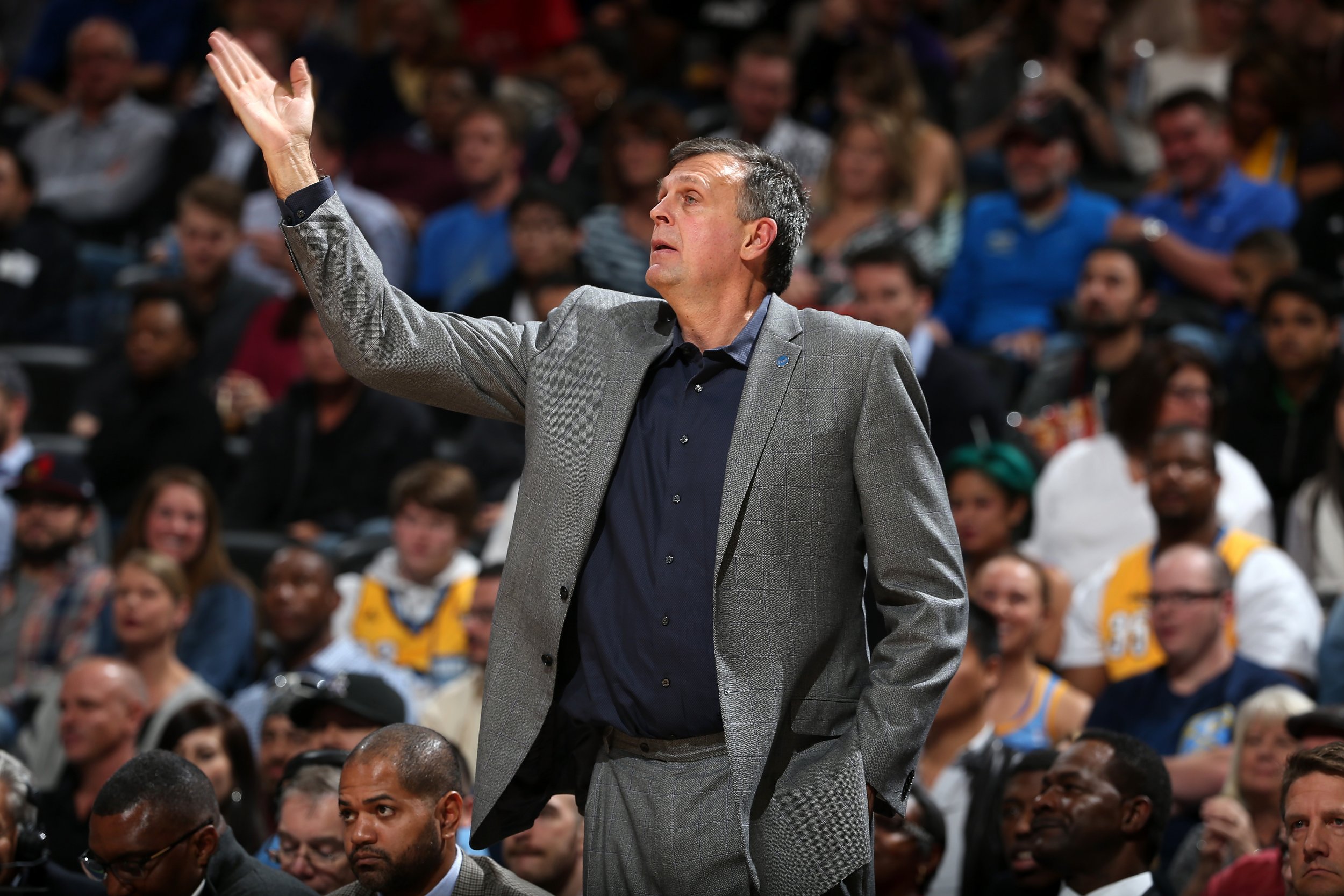 Kevin McHale turned the air blue while commentating on the Boston Celtics game against the Philadelphia 76ers on Tuesday night.
Along with Jimmy Jackson and Greg Anthony, the three-time NBA champion was one of the three broadcasters making up TNT's Players Only broadcast crew.
Unfortunately for him and much to the amusement of those watching, the former Celtics star fell victim of a hot mic as the broadcaster came out of a commercial.
With the cameras focusing on Jimmy Butler speaking to one of the Sixers' assistants, McHale shared an anecdote with his fellow commentators, not realizing he was on air.
"I used to get into it with him steady," the 61-year-old can be heard saying in a clip of the incident, which immediately went viral on Twitter.
"He's a d***head. Yep. Yep. Yep. Hasn't changed a bit."
Given Butler and the unnamed 76ers assistant were on camera when McHale eloquently expressed his opinion, the seven-time All-Star was asked whether his comment was meant for the Sixers star.
McHale, however, was adamant the target of his remarks was not Butler.
"No, no, no. I promise you it wasn't him. It was somebody else," he was quoted as saying by The Philadelphia Enquirer.
Whether Anthony and Jackson realized McHale was on air but had not enough time to react or whether they, like him, were oblivious to the fact they could be heard on TV remains unclear.
Both, however, seemed to agree with McHale's assertion and replied with a polite "Yes, yes."
Predictably, McHale's comments was the talk of social media, where reactions verged from the amused, to the horrified.
Aside from McHale's slip-up, the TNT crew were treated to an excellent game, as the Celtics secured 112-109 win on the road against their Eastern Conference rivals.
Gordon Hayward top scored for Boston with 26 points in 28 minutes despite coming off the bench, while Al Horford added 23 points, eight rebounds, five assists and four steals.
With the win Boston improved to 36-21 for the season, drawing level with Philadelphia in fourth place in the Eastern Conference rankings. The Celtics, who have won 10 of their 12 meetings against the Sixers, hold the tiebreaker advantage between the two.
For the Sixers, Joel Embiid finished with 23 points, 14 rebounds and three assists but was left frustrated by a perceived lack of protection from the referees.
"The referees f***ing suck," the two-time All-Star said before walking out of the post-game press conference.
At least McHale wasn't the only one to turn the air blue.