Kevin Pillar: Toronto Blue Jays Center Fielder Banned for Homophobic Slur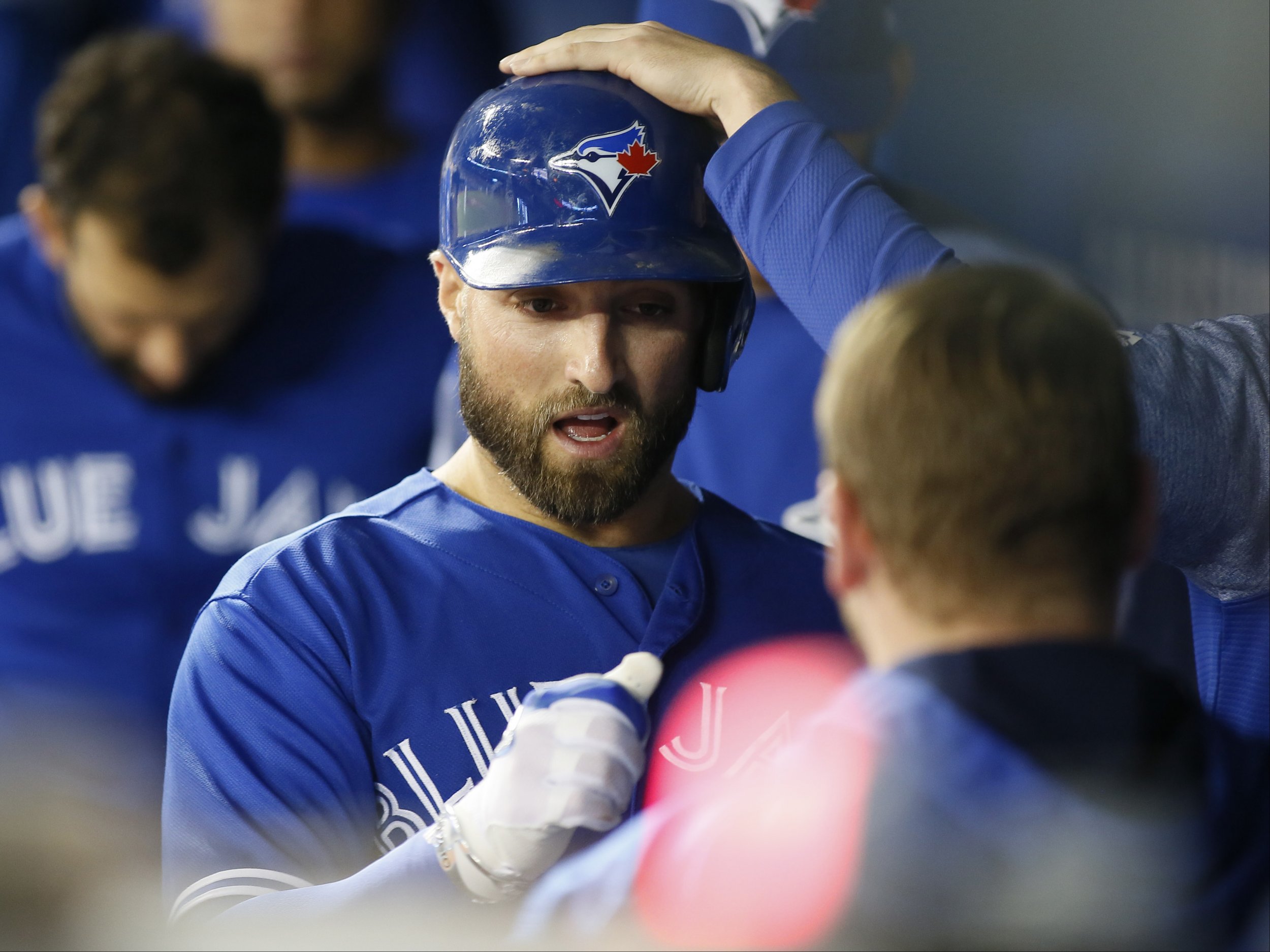 Toronto Blue Jays outfielder Kevin Pillar was suspended for two games on Thursday for directing a homophobic slur toward an Atlanta Braves pitcher during Wednesday's game.
Pillar, one of MLB's best defensive center fielders, shouted at Atlanta's Jason Motte after striking out to end the seventh inning on what he felt was a quick pitch. The heated exchange led to the benches clearing.
"Last night, following my at-bat in the seventh inning, I used inappropriate language toward Braves pitcher Jason Motte," Pillar said in a statement.
"By doing so I had just helped extend the use of a word that has no place in baseball, in sports or anywhere in society today. I'm completely and utterly embarrassed and feel horrible to have put the fans, my teammates and the Blue Jays organization in this position."
Pillar is in the midst of the best season since making his MLB debut in 2013 and has compiled a .305 batting average, .375 on-base percentage, six home runs and six steals in 41 games this year.
The Blue Jays issued a statement prior to announcing the ban, which was a joint decision between the team and MLB, saying they are "extremely disappointed" by Pillar's comments and apologized to all fans, MLB and the LGBTQ community.
"We know Kevin to be a respectful, high-character individual who we hope will learn from this situation and continue to positively contribute and live up to our values on and off the field," the Blue Jays said.
In 2012, the Blue Jays suspended shortstop Yunel Escobar for three games for playing while wearing eye black that contained a gay slur in Spanish.