Kevin Sorbo Slams Pennsylvania Over COVID Mandate Requiring Mask-Wearing At Home
Pennsylvania has some new rules about wearing masks to curb the spread of the coronavirus, and Kevin Sorbo is not happy. The Supergirl and Let There Be Light actor took to Twitter to express shock over the mandate. On Tuesday, Pennsylvania announced that people must wear masks indoors whenever they gather with people from different households, even if they are "physically distant" via The Associated Press.
'So in Pennsylvania you have to wear a mask inside your own home," he wrote on Wednesday afternoon. "How exactly will they enforce that? I smell the stench of an overreaching government."
Former comedian and YouTube personality Dave Rubin said he was grateful that California hadn't taken the steps Pennsylvania did. "I know California is crazy and I don't want to give Commander Newsom any ideas, but at least we don't have an IN YOUR HOME mask mandate," he wrote, adding, "Wake up people."
Podcaster and former CIA analyst Buck Sexton also responded to the new rules. "Now PA has to mask up inside their own homes- really is just a matter of time before Fauci and co. tell us all to wear a mask while we sleep," he wrote. "You can't be too careful."
"What if your house catches fire in the middle of the night and a covid positive fireman has to carry you out?" he chided.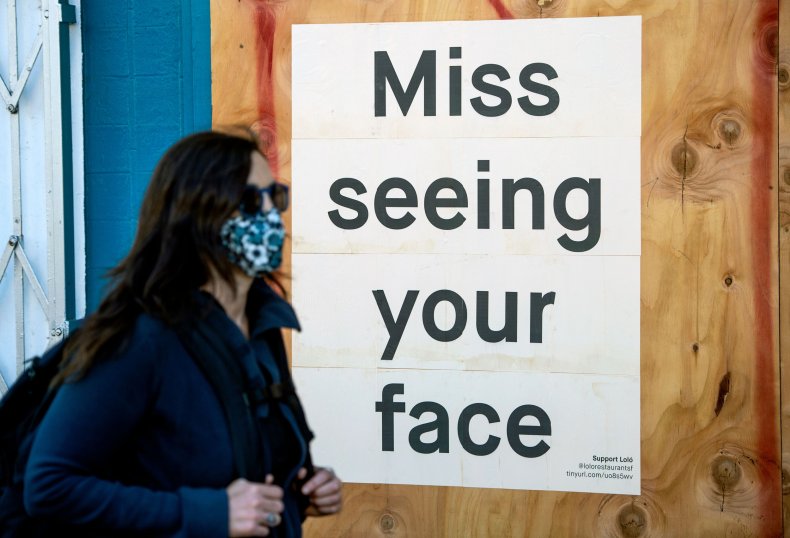 Others said they refused to follow the new mask rule. "I'm not wearing a mask in my own home because Tom Wolf tells me to. No," Former Lehigh County Commissioner Dean Browning wrote.
"Is anyone seriously going to wear a mask in their own home?" Yellowstone actor Denim Richards asked. "Be honest. I know some are strongly for masks & some are strongly against masks.. but who is going to wear them at home?"
The Associated Press reported that the new mask mandate applies to all indoor facilities including private homes. The state's Health Secretary Dr. Rachel Levine explained that "officials are relying on voluntary compliance rather than on enforcement."
"In the end, people will have the consequences of their actions as well as their families and their communities, and if they do not wear masks, if they do not social distance, then those communities are going to see even more spread of COVID-19," she said.
The Pennsylvania coronavirus announcement on Tuesday also noted that folks traveling from different states into Pennsylvania must test negative before arrival.