Actor Kevin Sorbo went on Fox & Friends and explained that he decided to take a starring role in a new "faith-based action film" because it had a message supporting the Second Amendment.
When Fox & Friends host Steve Doocy asked the actor why he wanted to work on the film, The Reliant, after reading the script, Sorbo, 61, said that there were a number of reasons, but one that particularly piqued his interest was the film's "underlying message of support for the Second Amendment."
The remarks seemed to fall in line with what Sorbo, who has not shied away from revealing his religious and political views to the public, has said in the past. In 2016, he publicly endorsed then-candidate Donald Trump for president and told Fox he believed Jesus Christ would have also voted for Trump.
The official synopsis for The Reliant reads that it centers on Rick, Sorbo's character, a father of five. When a simple shopping trip ends in "rioting and chaos," and armed men show up at their home, Kevin and his family retreat to the surrounding forest.
"Alone and vulnerable, the children's faith and family bonds are pushed to the limit," the synopsis reads, "especially those of the eldest daughter, Sophie (Mollee Gray), who questions the morality of gun ownership but soon learns that in God all things are good, including her family's Second Amendment right to defend themselves."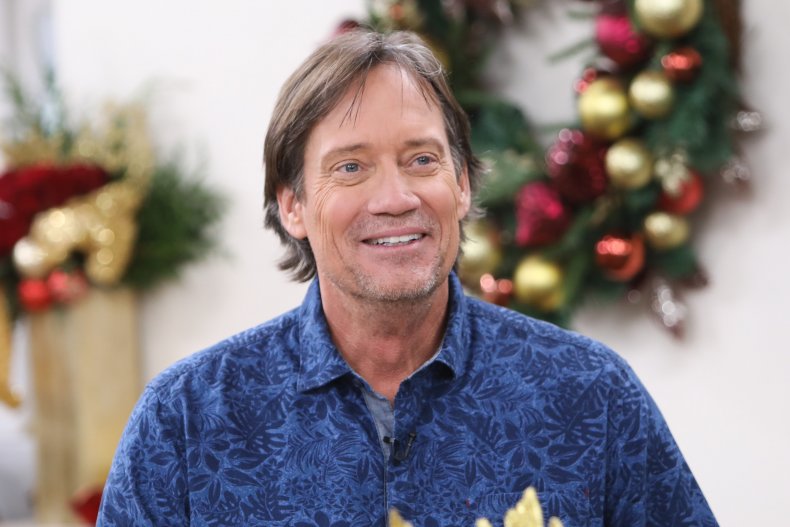 Trailers for the film depict Sorbo's character and his family using firearms and bows and arrows to defend their homestead from what appear to be violent insurgents in the wake of the collapse of the United States. Sorbo compared the situation in the film's plot to that of Venezuela.
"The movie deals with the economic collapse of America," Sorbo said. "Think of Venezuela, what's going on there right now."
The family, especially Rick's oldest daughter, Sophie, deal with maintaining their Christian faith amid the destruction of their formerly peaceful way of life.
Sorbo also told Fox & Friends hosts that the film also has its lighthearted moments and could be considered a comedy.
Sorbo's career has spanned four decades in movies and on TV. From 1995 to 1999, he starred as the titular Greek hero in the acclaimed television series, Hercules: The Legendary Journeys. He also portrayed starship captain Dylan Hunt in the science fiction series Andromeda from 2000 to 2005.
More recently, Sorbo had a notable role in Pure Flix's 2014 film, God's Not Dead. In that movie, he played Jeffrey Radisson, a militant atheist and philosophy professor who unsuccessfully tries to convince a Christian student to abandon his belief in God. At the climax of the film, Radisson is hit by a car and converts to Christianity shortly before his death.
The Reliant was produced by Fervent House Media and plays in select theaters for only one night, October 24.