Why Everyone Is Expecting To Hear From Kevin Spacey This Christmas Eve
Although his acting career may be all but over, Kevin Spacey has started an unusual Christmas Eve tradition and people are wondering whether he'll continue it in 2021.
Every year since 2018 on December 24, Spacey has released monologue videos on his YouTube channel, often making reference to his House of Cards character Frank Underwood. Spacey is trending online as people anticipate another short video from him, implying that his "unhinged" Christmas videos are now part of their traditions.
Spacey's career has been damaged since October 2017 when actor Anthony Rapp alleged that Spacey once made sexual advances to him when Rapp was 14-years-old. Fifteen others then came forward alleging similar stories of abuse.
The YouTube videos drop without notice, so we don't yet know if Spacey will make it four years in a row. To give you an idea of what to expect if he does release a new one, here's what has happened in his previous three Christmas Eve YouTube videos.
Kevin Spacey's Christmas Eve videos summarized
After the controversy and legal disputes surrounding Spacey, he surprised everyone in 2018 when he dropped an unusual video on his YouTube channel on Christmas Eve.
He performed a monologue as his House of Cards character Frank Underwood in a video titled "Let Me Be Frank." In the video, which currently has 13 million views, he is working in the kitchen while saying things like "you want me back" and "some believed everything and have been waiting with baited breath to hear me confess it all."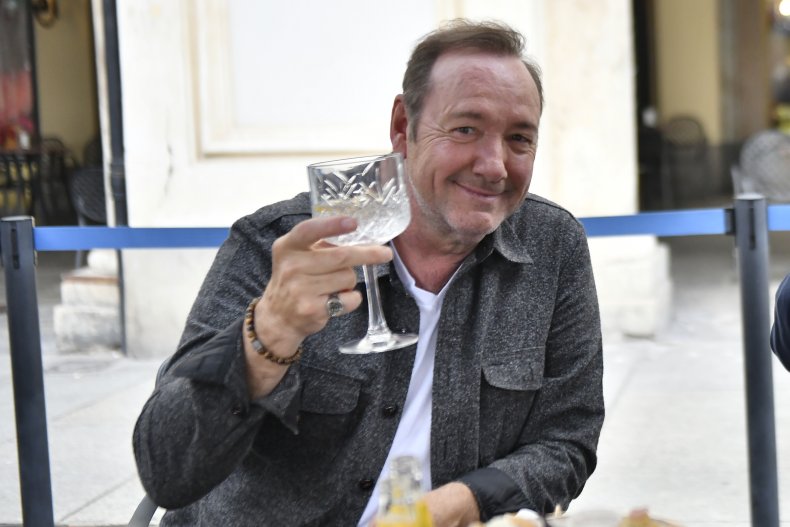 In 2019 he returned, once again as Frank Underwood, and posted a one minute monologue while sitting in front of the fireplace. He discusses making changes in his life while stoking the fire and advocates killing with kindness. The video is titled "KTWK" which presumably stands for "Kill Them With Kindness."
Spacey changed tact in 2020, beginning his video while sitting on a park bench, seemingly about to launch into another monologue as Frank Underwood, but then starts speaking as himself to discuss mental health. He ends the video, which is titled "1-800 XMAS," by telling everyone out there who might be suffering, "It gets better." The number for a suicide prevention hotline then appears on the screen.
Trending online
While he's not made any public statement, Spacey's videos at this point have become a notable annual tradition on Christmas Eve. So much so that his name is trending online as people anticipate a fourth installment.
The reactions online have ranged from ironic enjoyment to genuine displeasure at the thought of Spacey releasing another YouTube video.