Kevin Spacey Gives Pizza to Paparazzi Posted Near His Baltimore Home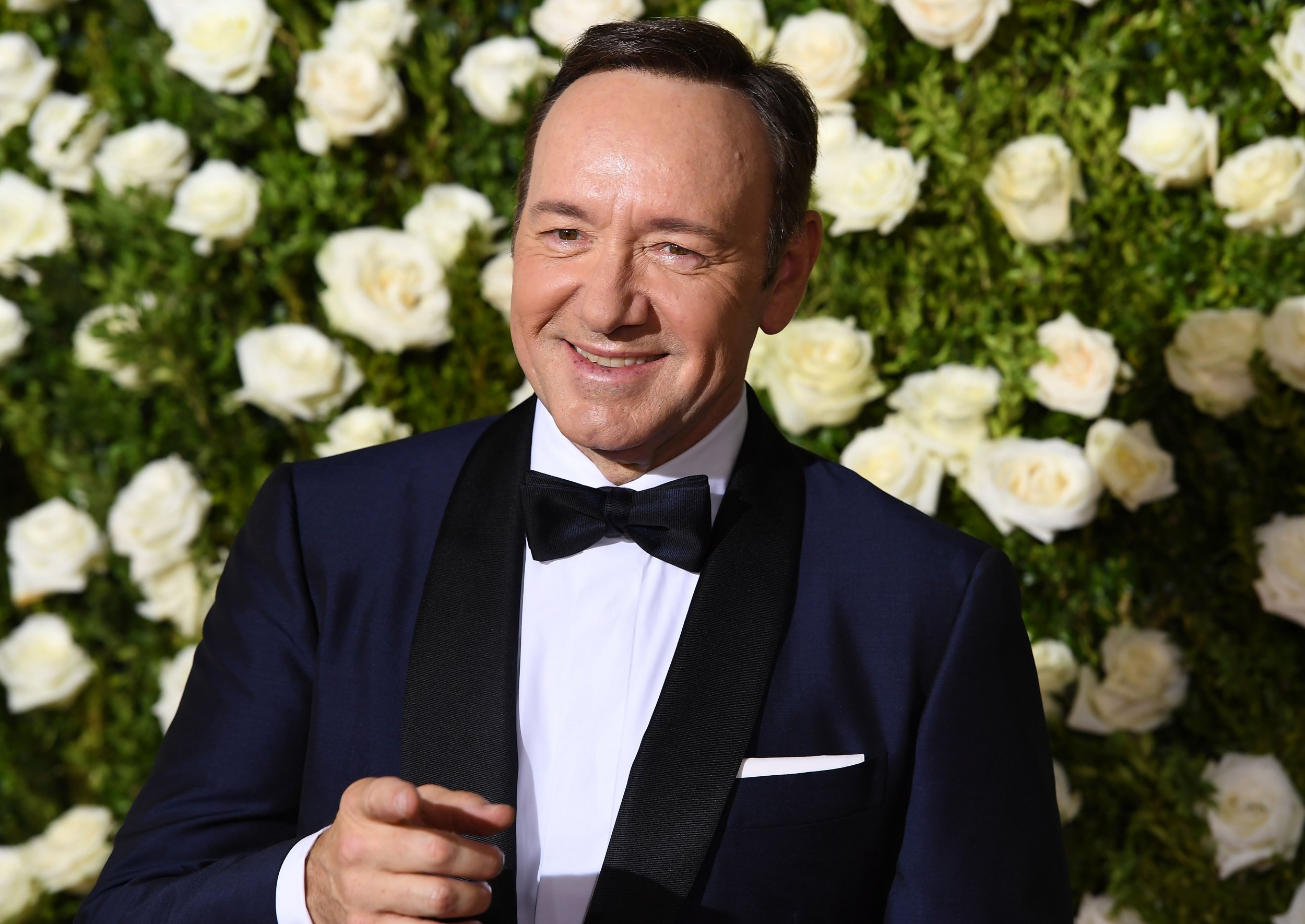 Kevin Spacey is getting into the spirit of giving this holiday season ahead of his January arraignment. He was spotted handing out pizza to paparazzi posted near his $6 million home Sunday in Baltimore, Maryland.
Spacey, born Kevin Spacey Fowler, was spotted handing a box of Domino's pizza to a paparazzi person in a video obtained on Monday by TMZ. "I know you're just doing your job. Keep warm and have a happy New Year," he said to a paparazzi person before walking off.
The 59-year-old Baby Driver star proceeded to hop back into his vehicle and drove away. He abstained from answering any further questions from the paparazzi on site.
Spacey has managed to lay low after multiple men have come forward with sexual misconduct accusations against him. According to pictures from the Daily Mail, the actor was wearing a baseball cap during the pizza delivery moment that featured the phrase "Retired since 2017," which hinted at his stalled acting career after allegations surfaced in October 2017.
Spacey was fired by Netflix from House of Cards in November 2017. The axing came after actor Anthony Rapp first accused Spacey of making a sexual advance toward him at 14 in an October 2017 exposé by BuzzFeed News. Rapp's account led more apparent male victims to come forward.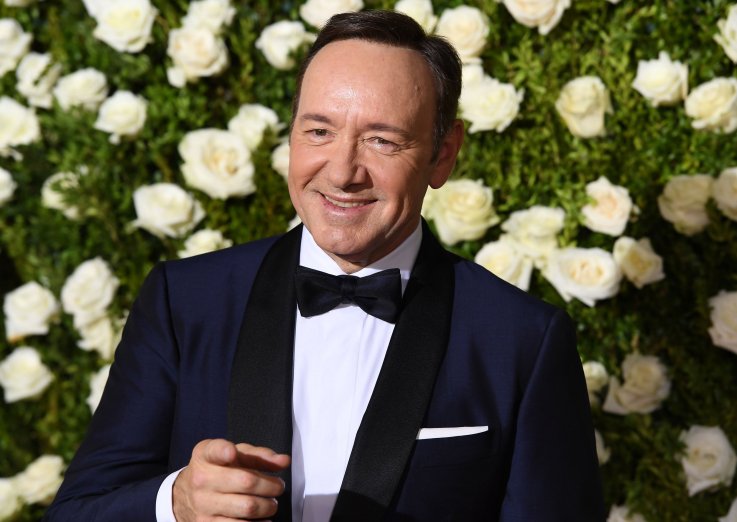 Netflix had initially shut down production on House of Cards's sixth and final season. However, they eventually pulled the plug on Spacey's involvement altogether. The streaming giant also dropped its planned Gore Vidal biopic, titled Gore, featuring Spacey in the leading part as well.
"Netflix will not be involved with any further production of House of Cards that includes Kevin Spacey," Netflix said in a statement, according to The Verge. "We will continue to work with MRC during this hiatus time to evaluate our path forward as it relates to the show. We have also decided we will not be moving forward with the release of the film Gore, which was in post-production, starring and produced by Kevin Spacey."
Robin Wright, Spacey's House of Cards co-star, replaced him as the Netflix's shows primary star. He was also replaced by Christopher Plummer in Ridley Scott's All the Money in the World. Spacey's final film Billionaire Boys Club, which also starred Ansel Elgort and Emma Roberts, only played in several smaller cities as Vertical Entertainment hoped the allegations facing "someone who has a small, supporting role" in the film "does not tarnish the release," according to Variety.
On January 7, Spacey is expected to appear in the Nantucket District Court in Nantucket, Massachusetts. While he requested through his attorneys to skip the arraignment, the appearance is set to examine his indecent assault and battery charge that surfaced following his alleged July 2016 attack against an 18-year-old busboy.
Before news broke about the scheduled courthouse appearance, Spacey shared a video to YouTube on Christmas Eve as his House of Cards character. He suggested in the clip he's not guilty of engaging in sexual misconduct, saying: "I showed you exactly what people are capable of. I shocked you with my honestly, but mostly I challenged you and made you think. And you trusted me, even though you knew you shouldn't. So we're not done, no matter what anyone says."
Kevin Spacey Gives Pizza to Paparazzi Posted Near His Baltimore Home | Culture