How 'House of Cards' Could Flourish Without Kevin Spacey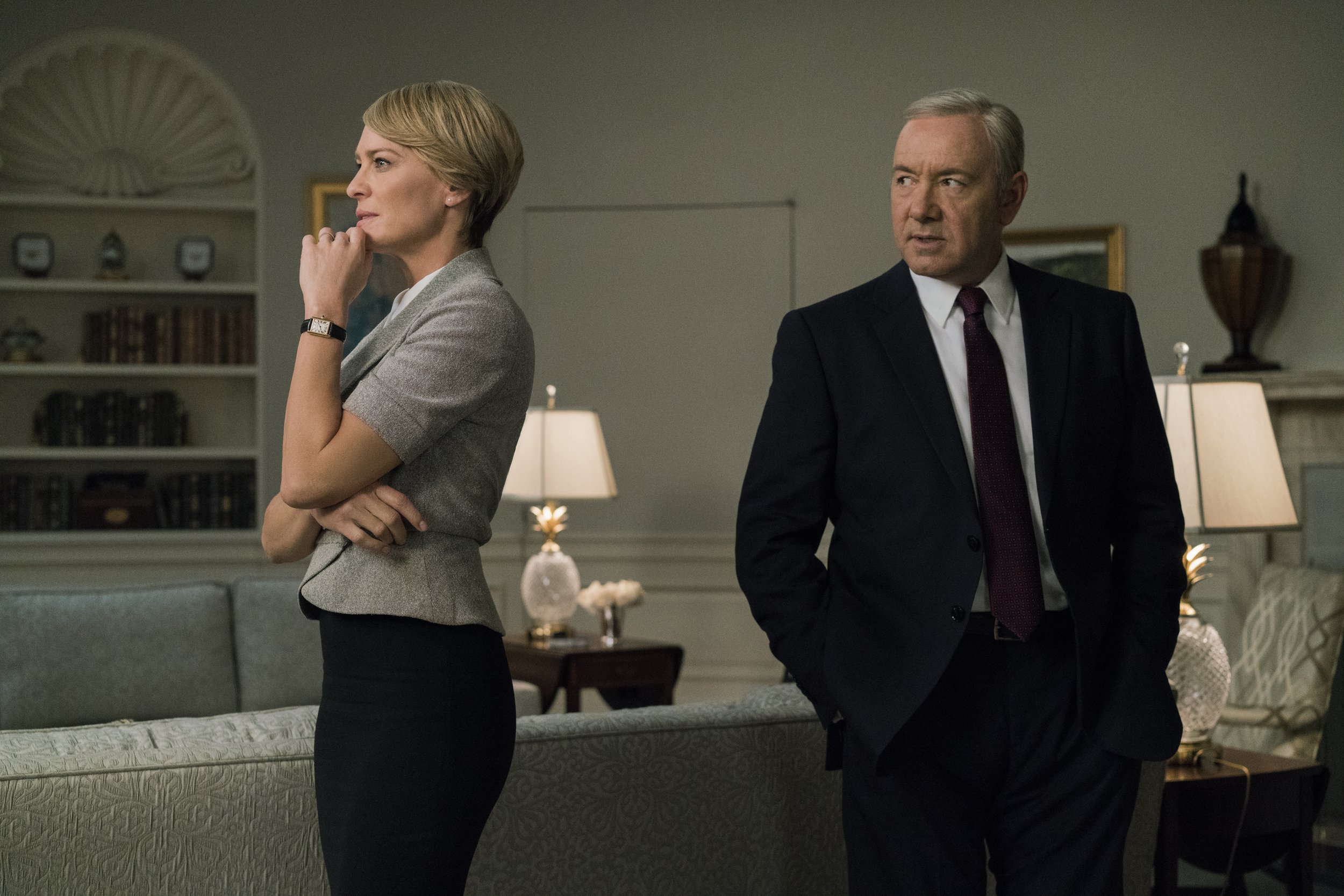 In a move that Netflix insists has nothing to do with the sexual assault allegations made by Anthony Rapp against Kevin Spacey, the network announced on Monday that House of Cards will end after Season 6. The political drama, which follows fictional president Frank Underwood (Spacey) and his wife, Claire (Robin Wright), reportedly may spawn spin-offs.
Critics have already begun speculating about which characters could sustain their own show. Variety mentions a series following Doug Stamper (Michael Kelly), and Twitter exploded with pleas for a show centered on Robin Wright's modern-day Lady MacBeth. Through its five seasons, House of Cards has satirized everything from the American South and Civil War re-enactments to BuzzFeed-style journalism. Here are a few directions a House of Cards spin-off series could go if Spacy's character were toast.
A Less Optimistic 'Bold Type'
When the late Zoe Barnes (Kate Mara) visits the Buzzfeed-style Slugline offices in Season 1, looking for a job in journalism, the website's CEO Carly Heath (Tawny Cypress) and a head editor, Janine (Constance Zimmer), deliver a pitch-perfect description of viral online journalism. The Bold Type on The CW, a show following three young journalists working in online media, is beloved by millennial women. A House of Cards spin-off centered on Slugline could stick a knife between the ribs of "churnalism," or the precarious position that many digital media platforms find themselves.
A satirical thriller about a small company with content designed to go viral amid D.C.'s veteran publication is loaded with potential, especially if the writers' room were filled with journalists who have worked for publications that live online, sites like Bustle Digital Group, BuzzFeed, Abrams Media, Vox Media and Gizmodo Media Group.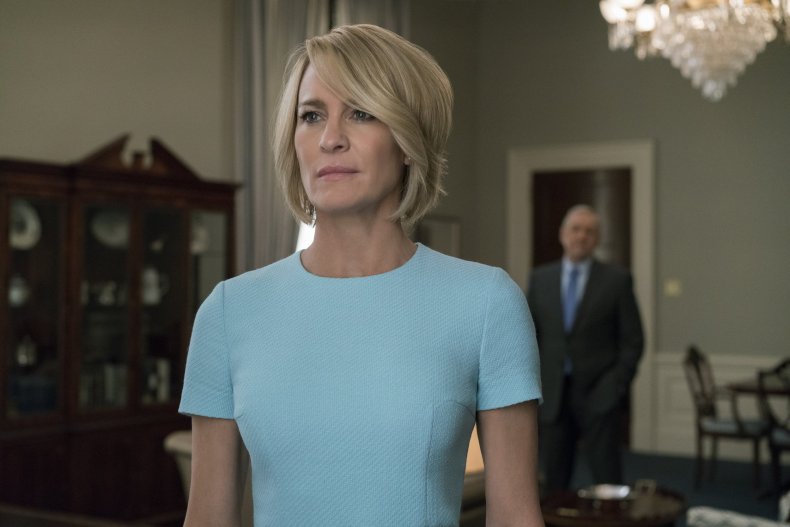 All Claire, All the Time
The writing team behind House of Cards clearly realized the power of Robin Wright after Season 1. With every subsequent season, Claire's role increased. We bet it all started with that time she told a colleague at her non-profit that she was comfortable with letting a woman's child "wither and die" inside her?
In Season 5, Claire became president of the United States when Frank resigned, meaning she's in a position to lead a new season of the show with or without him. If she had him killed, who would be surprised?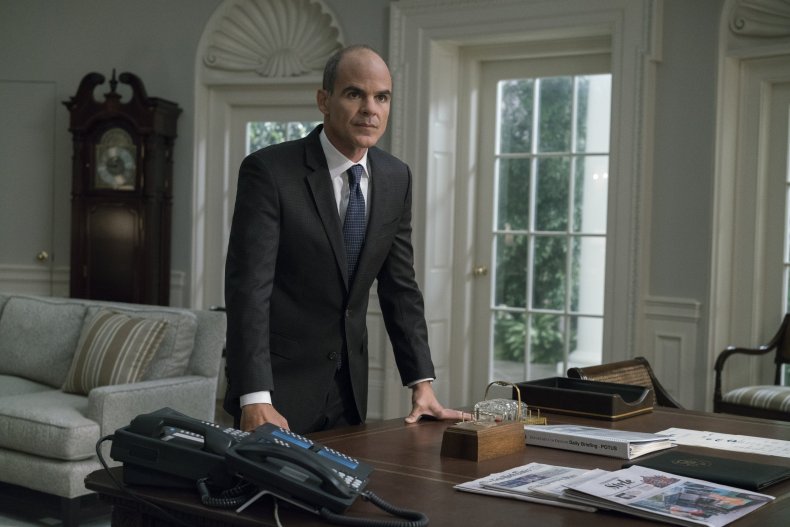 Washington's Underlings
The appeal of House of Cards is similar to that of other hits based in Washington D.C., like The West Wing and Veep. People clearly love the machinations of the the Capitol's power players. But what about the people who aren't powerful, like the interns who partake in the infamous Running of the Interns every time there's a Supreme Court decision? Imagine the cut-throat jockeying, the sleeping around, the binge drinking in that crowd? We're already salivating.
House of Cards will return for Season 6, its final season, in 2018.