Netflix Lost $39 Million From Firing Kevin Spacey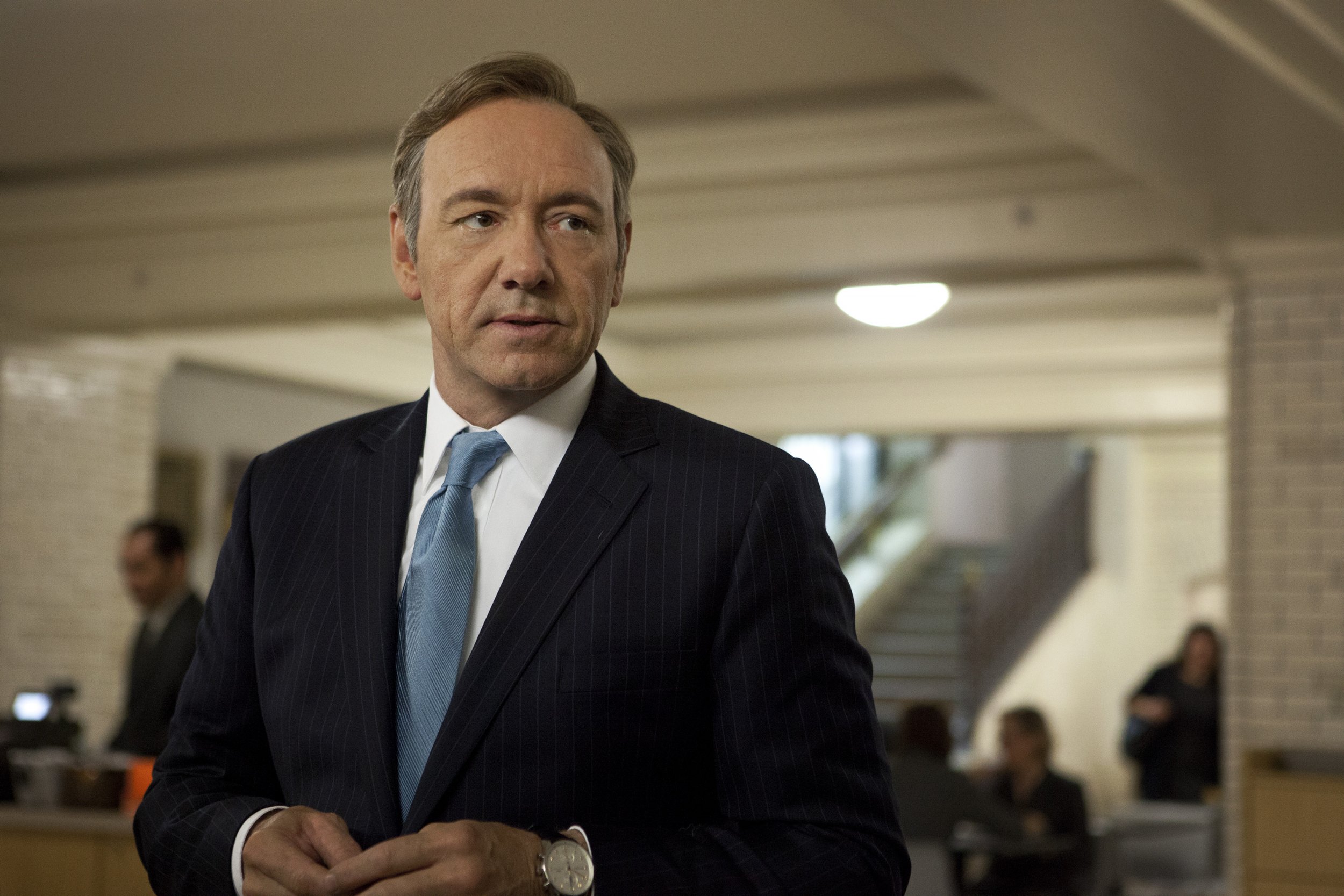 Taking the moral high ground came at a price for Netflix. The company lost $39 million from severing ties with alleged sexual predator Kevin Spacey, Newsweek confirmed.
On Monday, Chief Financial Officer David Wells announced the $39 million write-down, hurting an otherwise lucrative fourth-quarter for the streaming service, which included a record 8 million new subscribers despite a price increase. Wells said the charge was from content "we've decided not to move forward with." A Netflix representative confirmed to Newsweek that the loss came from Kevin Spacey projects.
The Financial Times was the first to report the news Tuesday.
Shortly after Rent actor Anthony Rapp accused Spacey of predatory sexual behavior, Netflix severed all ties with its House of Cards star. Production of the sixth and final season of the acclaimed political drama resumed, but with Spacey's co-star Robin Wright as the lead.
The streaming company also axed Gore, a Gore Vidal biopic starring Spacey, which was in post-production at the time. The film, directed by Michael Hoffman, was based on Jay Parini's 2015 biography Empire of Self: A Life of Gore Vidal, and shot primarily in Italy. (Vidal spent time in the country after he was defeated by Jerry Brown for the Democratic nomination to the U.S. Senate in 1982.)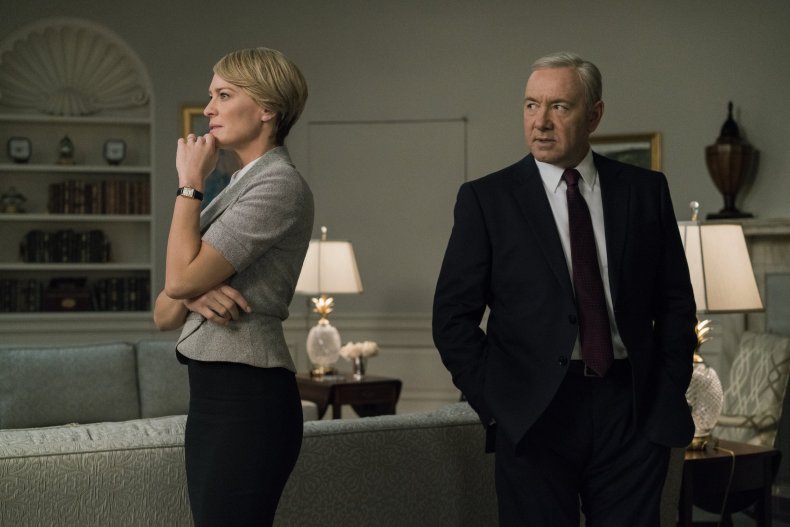 House of Cards was one of Netflix's first major successes with original content, earning the streaming service critical praise and scores of new subscribers.
But what was once a prized possession became a burden. Following Rapp's initial allegations, more and more House of Cards employees came forward, describing how the star created a "toxic" work environment. One former production assistant accused Spacey of sexually assaulting him while on set. The PA said Spacey put his hands down the assistant's pants while he drove the actor to the set. When he told a supervisor of the incident, he was instructed to avoid being alone with Spacey. Others who worked on the show said Spacey routinely harassed them. Amid the mounting allegations, the company was all but forced to end its working relationship with its star.
Last week, a security guard who worked with Spacey on the set of House of Cards added to the scandal, saying the actor openly discriminated against his black security team, using racial slurs and refusing to shake their hands.
Spacey has not responded to the latest allegations.