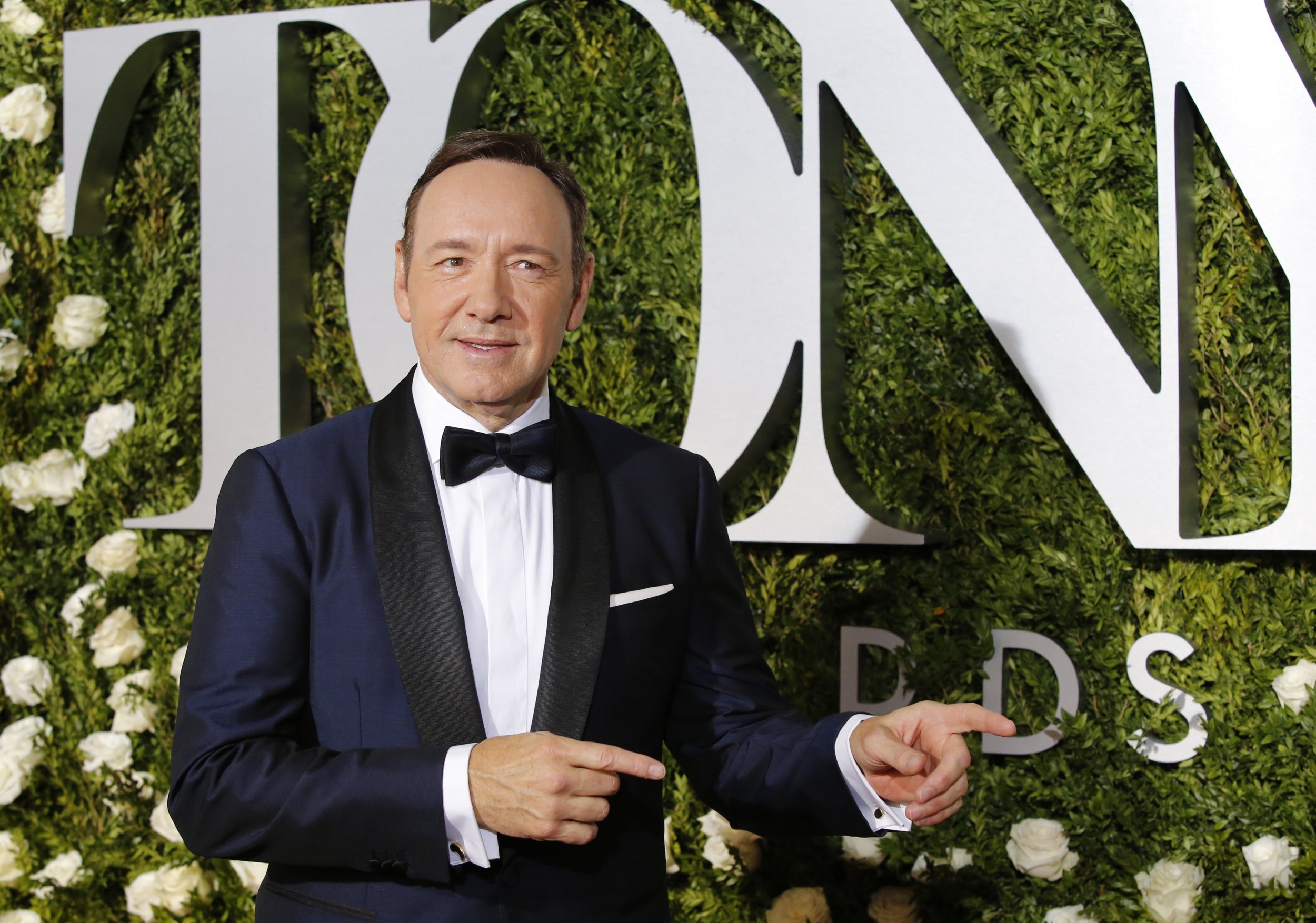 Famously private actor Kevin Spacey outed himself as gay hours after another actor accused him of trying to bed him when he was just 14 years old.
Spacey issued a stunning statement early Monday morning after Star Trek Discovery star Anthony Rapp told BuzzFeed that Spacey made a sexual advance on him in 1986 when Rapp was 14 and Spacey 26.
Spacey did not deny the charge in his statement, posted on Twitter:
"I have a lot of respect and admiration for Anthony Rapp as an actor," Spacey began. "I am beyond horrified to hear his story. I honestly do not remember the encounter, it would have been over 30 years ago. But if I did behave then as he describes, I owe him the sincerest apology for what would have been deeply inappropriate drunken behavior, and I am sorry for the feelings he describes having carried with him all these years.
"This story has encouraged me to address other things about my life," the "House of Cards" star continued. "I know that there are stories out there about me and that some have been fueled by the fact that I have been so protective of my privacy. As those closest to me know, in my life I have had relationships with both men and women. I have loved and had romantic encounters with men throughout my life, and I chose now to live as a gay man. I want to deal with this honestly and openly and that starts with examining my own behavior."
Rapp started that process in the BuzzFeed interview, in which the now-46-year-old actor detailed the night in 1986 when Spacey invited the young stage actor to a party at his apartment only to try to have sex with him. Rapp said an inebriated Spacey picked him up and placed him on his bed before climbing on top of him.
"He was trying to seduce me," said Rapp, whose stage and screen work include "Rent." "I don't know if I would have used that language. But I was aware that he was trying to get with me sexually."
He said he had not spoken to Spacey about the incident, but as Spacey became a bigger and bigger star, Rapp felt increasingly distressed about it. "My stomach churns," Rapp said told BuzzFeed. "I still to this day can't wrap my head around so many aspects of it. It's just deeply confusing to me."
He said he was moved to come forward as part of the #MeToo disclosures that have followed the allegations against movie mogul Harvey Weinstein.
"Not to simply air a grievance, but to try to shine another light on the decades of behavior that have been allowed to continue because many people, including myself, being silent," he said.
Spacey has played with his sexuality for decades, most famously in the 1997 Esquire cover story, "Kevin Spacey has a secret" (the "secret" was that Spacey had become a Big Star by that point). Spacey did not reveal his sexuality then, nor did he a few years ago in the Daily Beast, when he claimed he would never talk about his sexual preference.