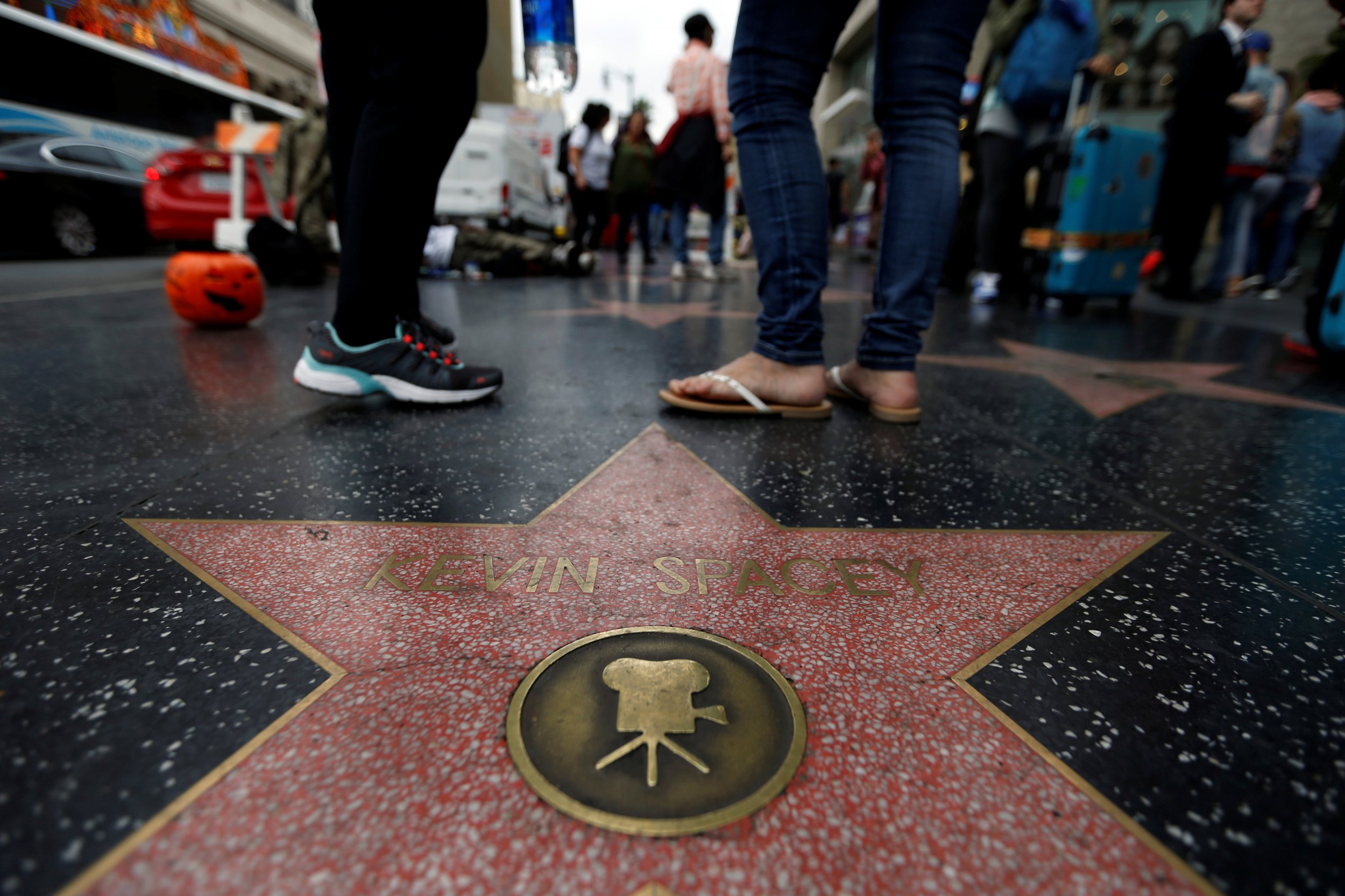 British police are looking into an allegation of sexual assault against the actor Kevin Spacey dating back to 2008, according to reports.
The Sun newspaper in Britain reported Friday that a 23-year-old actor who had been staying over at Spacey's house in 2008 says that he awoke to find Spacey performing a sex act on him.
He claims that Spacey told him not to inform anybody of the situation.
Newsweek contacted Spacey's former publicist, Staci Wolfe, who confirmed she is no longer working for the actor. She referred the query to a lawyer, who has not responded to repeated requests for comment.
A spokesperson for London's Metropolitan Police said in a statement: "On Wednesday, 1 November, City of London Police referred an allegation of sexual assault to the Metropolitan Police Service.
"It is alleged a man assaulted another man in 2008 in Lambeth [South London].
"Officers from the Child Abuse and Sexual Offences Command are investigating."
Police declined to confirm whether Spacey is linked to the offense.
The Sun reported that the man who brought the complaint had requested help from Spacey with his career.
Spacey spent a substantial amount of time in London between 2004 and 2015, during which period he was artistic director of the Old Vic, a top theater in the capital.
The report follows a series of allegations that have surfaced against Spacey in recent days. His representatives Wednesday night issued a statement saying only that "Kevin Spacey is taking the time necessary to seek evaluation and treatment."
Spacey apologized on Twitter on October 30, following an allegation of sexual misconduct made by the actor Anthony Rapp.
Rapp claimed in an interview with BuzzFeed that, when Rapp was 14, Spacey laid on top of him on a bed after a party. "He was trying to seduce me," Rapp said. "I don't know if I would have used that language. But I was aware that he was trying to get with me sexually."
Spacey subsequently wrote that "I honestly do not remember the encounter," but that "if I did behave then as he describes, I owe him the sincerest apology for what would have been deeply inappropriate drunken behavior."