Kevin Spacey Should Not Have Been Cut From Film Says Judi Dench
Oscar-winning actor Dame Judi Dench has criticized the removal from a recent film of Kevin Spacey who faces numerous accusations of sexual assault.
Dench, who worked with Spacey on the 2001 adaptation of the Annie Proulx novel, The Shipping News, said that it was wrong for Spacey to be excised out of the film All the Money in the World. Director Ridley Scott and actor Christopher Plummer reshot the scenes in the biopic about the oil tycoon Jean Paul Getty. After the allegations emerged, Spacey was also written out of the hit Netflix series, House of Cards.
Dench said that Spacey was very supportive of her after the death of her husband Michael Williams in 2001. "I can't approve, in any way, of the fact—whatever he has done—that you then start to cut him out of films.
"Are we to go back throughout history now and anyone who has misbehaved in any way, or has broken the law, or has committed some kind of offence, are they always going to be cut out?" she said at the San Sebastian film festival, where she was receiving a lifetime achievement award.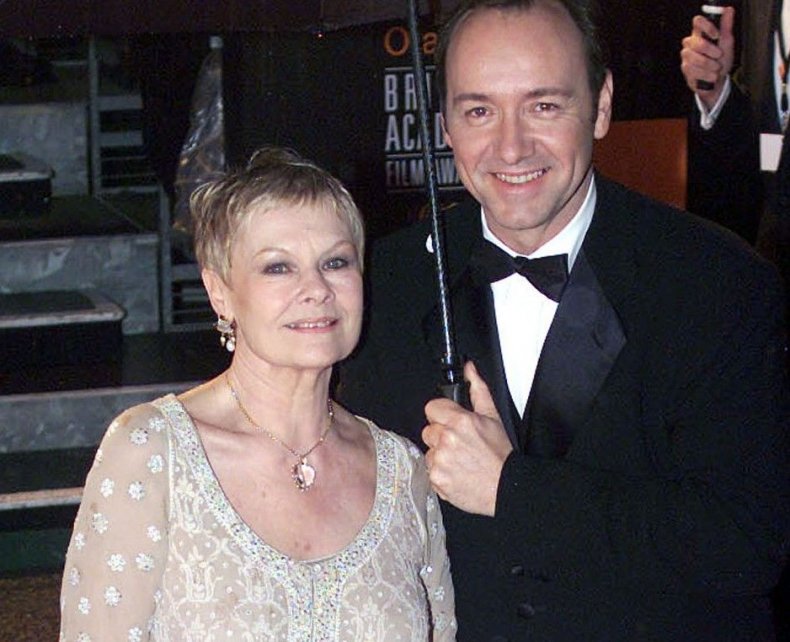 "Are we going to exclude them from our history? I don't know about any of the conditions of it, but nevertheless I think he is, and was, a most wonderful actor… and a good friend," the 83-year-old actor said.
Her intervention sparked much debate on social media, with one person writing: "Good for you, Dame J, in your defence of chum Kevin Spacey. Airbrushiing history doesn't work."
Jean-Pierre Le Duc wrote: "Good for Dame Judy for speaking her mind. People's opinions should not be silenced in the current climate; life is not black-and-white. People should be given second chances if they are ready to admit wrongdoing and make reparations."
Another tweeted: "Damn it Judy Dench I trusted you." Film critic Hannah Flint tweeted: "Judi Dench defending Kevin Spacey has ruined my day already."
Another wrote: "Dear Judi Dench, please stop defending Kevin Spacey." David Opie tweeted: "It's abhorrent how you conflate sexual assault with 'misbehavior'. Shame on you, Judi Dench."
Police in Los Angeles have dropped a sexual assault claim from 1992 against Spacey as it was outside the statute of limitations. However, there are still investigations ongoing, including by police in London, where Spacey headed the illustrious Old Vic theatre.
Last year, a spokesperson for Spacey has said he was taking time off "to seek evaluation and treatment."