The Key to Climate Change Is a Circular Economy, Not Circular Reasoning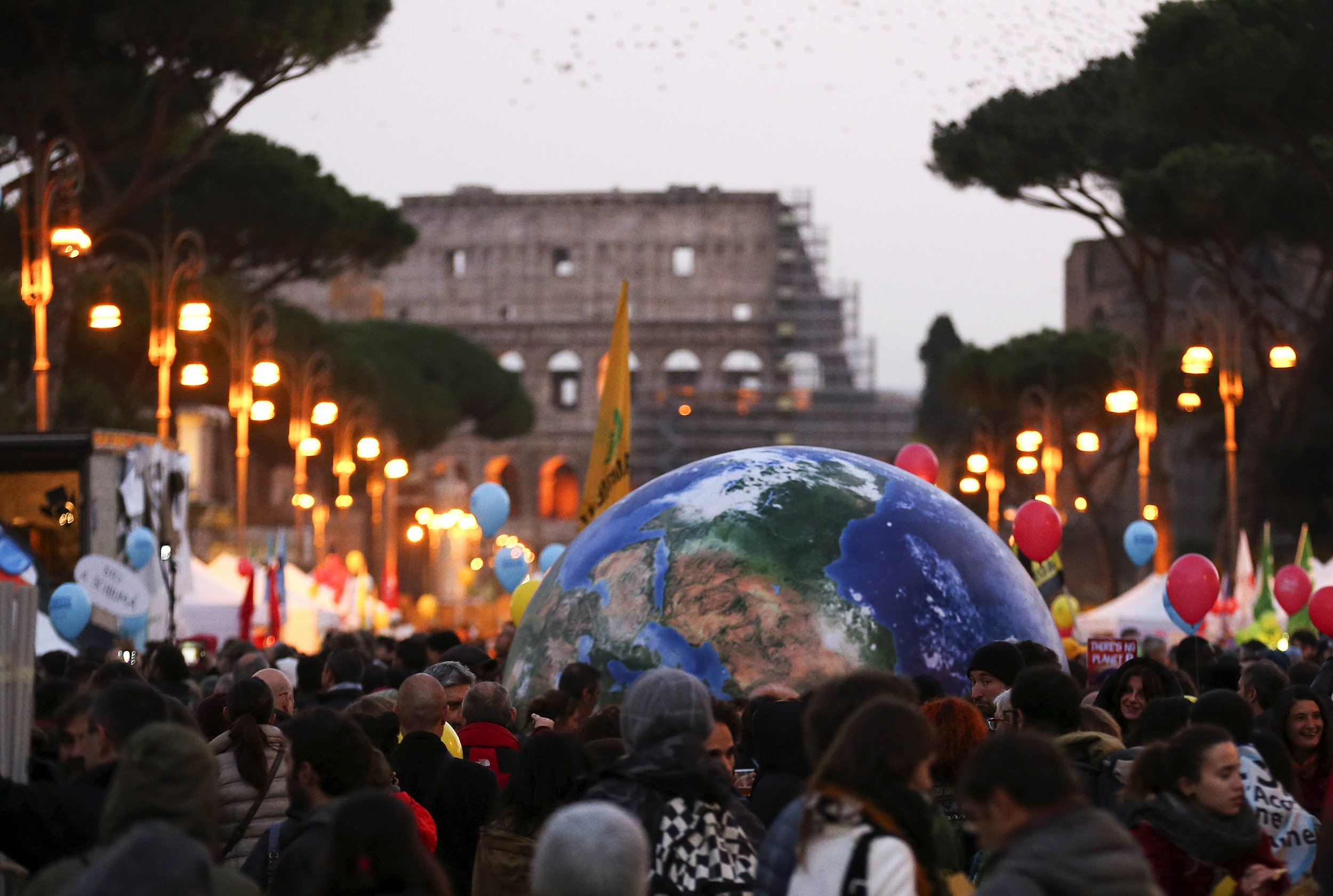 Imagine you did not have to buy your car outright. You would not be responsible for all the repairs and taxes. More importantly neither you nor a subsequent owner would ship it off to a scrap yard when it eventually ground to a halt. Well, if you live in Paris, Lyon, Bordeaux or Indianapolis, it is already possible to drive a car that way. Autolib', a system for sharing electric cars that Parisian subscribers pick up and drop off at charging stations across the city, has cut carbon emissions in the French capital by an amount equivalent to taking 25,000 cars off the road and the company plans to expand into London next year.
Autolib' is an example of a major shift in the way companies view the concept of ownership, which in turn will revolutionize the way you and I consume all kinds of products. Here is the typical pattern of a product's life now: a company extracts resources, another turns them into a product; a consumer uses the product until final disposal consigns it to a landfill—or in the case of your car, a junkyard. But the days of such wastefulness are numbered. Increasingly companies are looking for ways to develop products with a longer life that can be reused or repaired, and eventually recycled, a circular process that cuts out the final dead-end of disposal. Consumers will increasingly pay for use and services, rather than for goods.
This Circular Economy can be a key element in the solution to the questions world leaders will confront this week at the U.N. climate change conference in Paris , seeking a universal agreement to keep global warming below a critical threshold. But it's also about more than conserving natural resources and acting against climate change, vital though those issues are. It's also an opportunity for growth and job creation in Western economies and for development throughout the world. Proponents of Circular Economy say it could lead to 100,000 new jobs in five years—and 2 million by 2030. With the Circular Economy, we can have growth without increased consumption. It's a change that puts us on the verge of a second Industrial Revolution.
Circular Economy is a solution to a key environmental and economic issue. The average person uses 29 kilos (65 lbs) of resources each day—that is the weight of a 10-year-old boy. As populations grow, such consumption is unsustainable. The European Investment Bank (EIB) lends hundreds of millions of euros each year to companies active in recycling and recovery from waste streams, but our societies churn out sewage, sludge and slag faster than it can be reused or recycled. Technological advances are not a magic bullet, either. Digitization saves paper, but it also massively increases our exploitation of rare earth metals for electronic devices.
Circular Economy is not recycling with a fancy name. Ideally it begins long before the stage at which a product is discarded, reused, or recycled. Circular Economy thinking should be part of the planning and design phase of a product to ensure a long life, and high potential for reuse, repair and recycling. At the EIB, we have been working with forward-looking corporations to help develop products that will complete the circle. For example, the EIB financed a Polish containerboard plant for Stora Enso, a Finnish pulp and paper manufacturer. Stora Enso's reuse of local recycled fibre led to higher waste collection in nearby regions and, in turn, to higher production at the containerboard plant—a circular process of growth shared by Stora Enso and the collection companies.
Overall, the EIB has co-financed circular economy projects worth about 15 billion euros ($16 billion) in the last 10 years, mainly in Europe. But we'll have to increase our lending if the Circular Economy is to have the impact we are all hoping for.
Because Circular Economy changes the way corporations get paid, as well as how they do business—for example by renting out or leasing a product—company revenue streams will change. Instead of receiving money when they sell a product, companies will probably get their revenue over time in the form of subscriptions. To private banks, that looks like an extra risk. They are reluctant to extend credit to companies which recoup their investment gradually. Public lenders like the EIB, the E.U. bank, must step in to support Circular Economy innovation, because of its importance to sustainability and because that is where the future prosperity of Europe lies.
Policymakers should shape a regulatory environment that encourages corporations to think creatively about the Circular Economy. As the world's largest climate-action lender, the EIB aims to structure financing that will spur research and investment in a field with so much potential to counter global warming. We are completing a study for the European Commission on access to finance for Circular Economy projects. The report is a contribution to a new set of Commission policies to be discussed in Luxembourg in December, as the basis for the Circular Economy to become a major policy focus next year.
The new European policies will be supported by real financial expertise and instruments. The EIB's most important ongoing task is the administration of the European Fund for Strategic Investments, which the E.U. bank and the Commission developed to inject 315 billion euros ($335 billion) of investment in the E.U. economy over the next three years. To be eligible for support from the bank, a project must use resources efficiently and be innovative. Circular Economy certainly checks those boxes.
Werner Hoyer is President of the European Investment Bank, the E.U. bank.