Key Economic Posts for France and Britain in New EU Commission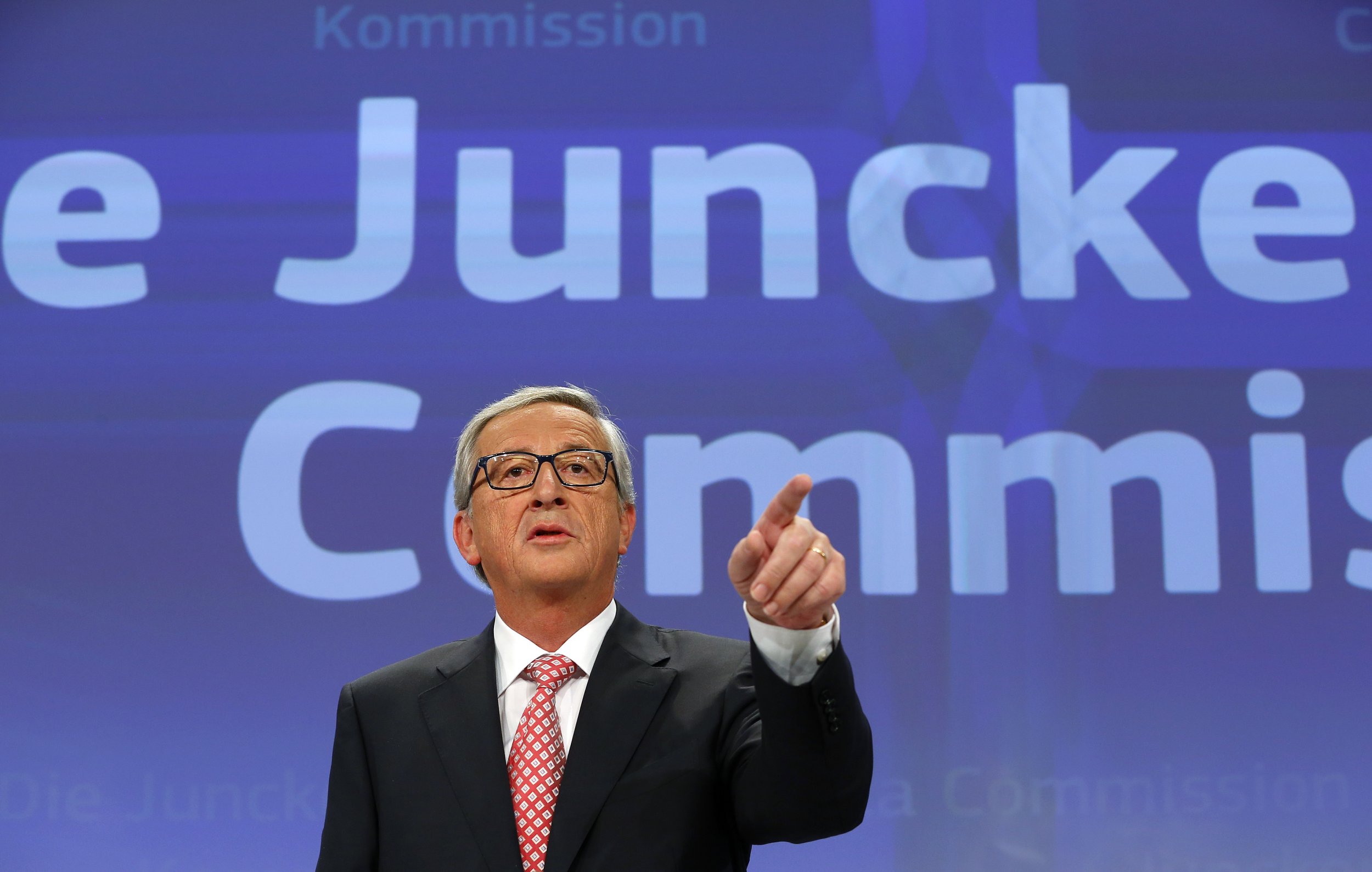 Jean-Claude Juncker, the incoming president of the European Commission, handed key economic and financial responsibilities to French and British members of a restructured, 28-strong team on Wednesday.
Former French finance minister Pierre Moscovici was given the economic and monetary policy portfolio, although he will be supervised by former Finnish prime minister Jyrki Katainen and former Latvian prime minister Valdis Dombrovskis.
Paris has been pushing for greater flexibility within the euro zone on government deficits, hoping to revive economic growth, while Katainen and Dombrovskis were allies of Germany in insisting that euro zone states hold down their debt levels.
In a surprise move, British Conservative Jonathan Hill was given a revamped portfolio entitled Financial Stability, Financial Services and Capital Markets Union - something the London government, outside the euro zone, had been pitching hard for. He will be in charge of relations with, among others, the European Banking Authority.
Newsweek subscription offers >
One analyst described Hill's job as "a major peace offering" by Juncker, the former Luxembourg premier, to British Prime Minister David Cameron, who fought hard and publicly to block Juncker's' appointment as president two months ago.
Like Moscovici, Hill's brief will be overseen by Katainen and Dombrovskis, part of a structure in which Juncker said seven vice-presidents would help coordinate the work of the Commission, on which each of the 28 member states has one seat.
"I have decided to make some changes and to shake some things up a bit," Juncker told a news conference. His new structure will have more vice-presidents than before and they no longer have their own portfolios but oversee broader themes.
Danish liberal Margrethe Vestager will be in charge of the powerful competition portfolio that gives the EU a big say in the expansion or merger plans of the world's biggest companies, while former Slovenian prime minister Alenka Bratusek will oversee the EU's plan to create an energy union.
Newsweek subscription offers >
Sweden's Cecilia Malmstrom will have the task of negotiating the world's biggest trade agreement between the United States and Europe. Miguel Arias Caneta of Spain will be energy and climate change commissioner, though former Slovenian former premier Alenka Bratusek will have the more senior post of vice-president overseeing the development of an energy union.
Germany's Guenther Oettinger will have responsibility for the digital economy, a portfolio including the overhaul of the EU telecoms market. Elzbieta Bienkowska of Poland takes the role of commissioner for the internal market, industry, entrepreneurship and small business.
"RIGHT HAND"
Dutch Foreign Minister Frans Timmermans will become, in the Commission president's own words, Juncker's "right hand" as first vice-president with direct access to the work of all the other commissioners.
Critics of Juncker's appointment had questioned his willingness to heed those resistant to the continual expansion of the powers of Brussels, as well as of his ability to take on such a major managerial workload.
Hugo Brady, an expert on the European Union at the London School of Economics, said it was "very clever" to have appointed as deputy Timmermans, a leading veteran of European diplomacy from a country often skeptical of EU centralization.
"Juncker has done a very good job of marshalling quite an array of big beasts. A lot of decisions are quite courageous," he said, noting a mix of left- and right-wing politicians.
"Hill for financial affairs is a major peace offering to Cameron. It is clever, it is political and it is generous," Brady said. "The Commission is also well stacked up with fiscal hawks, in a gesture to Germany."
The new Commission is due to take office on Nov. 1, subject to its confirmation by the European Parliament.
Key Economic Posts for France and Britain in New EU Commission | World