Antarctica Ice Sheet Sheds an Everest of Ice Every Two Years: Study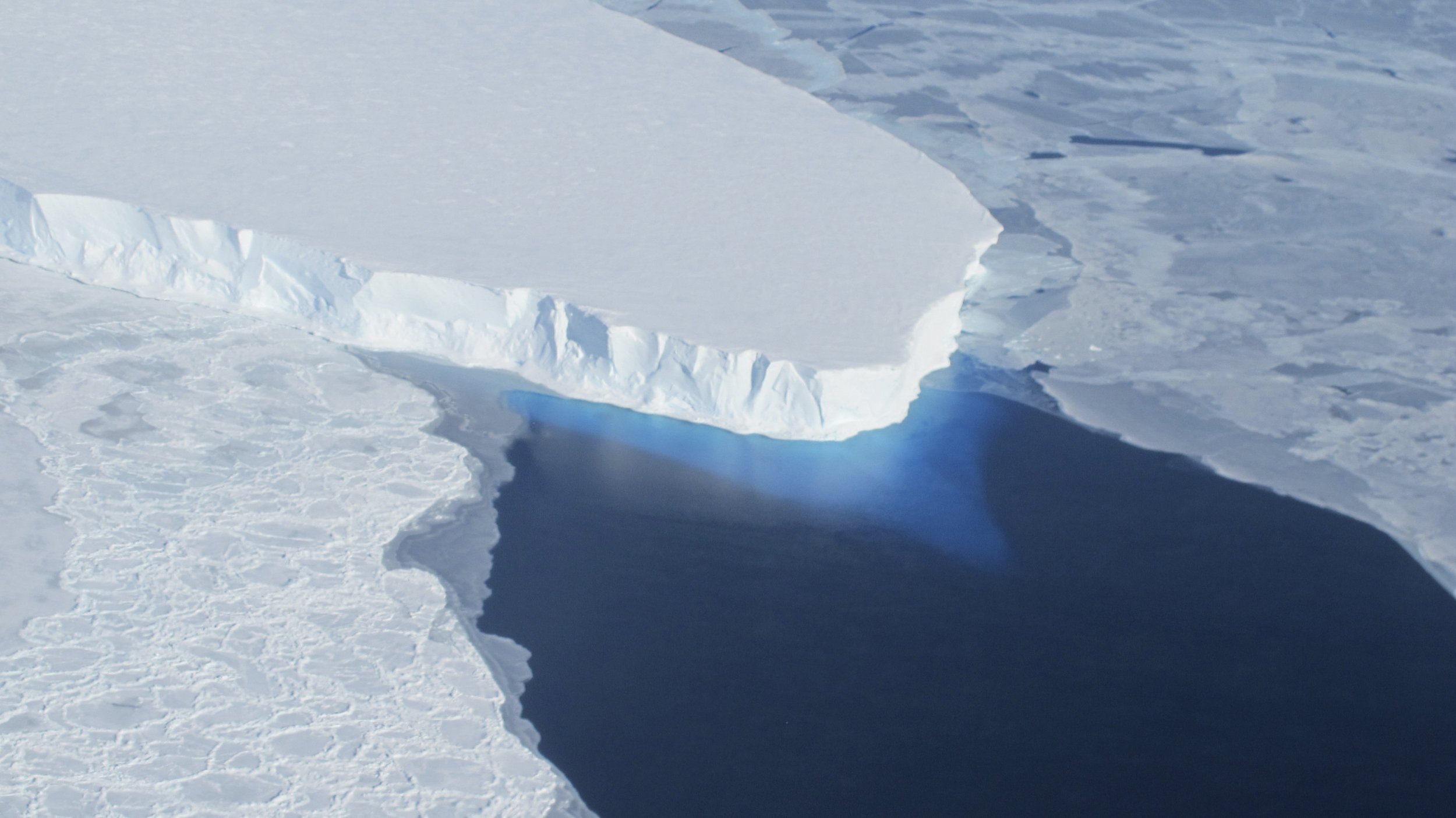 An ice sheet in West Antarctica is hemorrhaging a volume of ice equivalent to Mount Everest every two years, a rate much faster than scientists previously thought, according to new research published in the journal Geophysical Research Letters.
The analysis of 21 years of data by researchers at NASA's Jet Propulsion Laboratory and the University of California, Irvine, found that the melt rate of glaciers in the Amundsen Sea Embayment in West Antarctica has tripled in the past 10 years alone. West Antarctica is often considered the least stable region in Antarctica, and the Jet Propulsion Laboratory has long identified it as the "single largest threat of rapid sea level rise." But no one realized the Amundsen Sea Embayment was losing water quite that fast.
According to the paper, the embayment is losing an average of 83 gigatons, or 91.5 billion U.S. tons, of ice per year—and that rate has increased by an average of 6.7 billion tons every year since 1992.
"The mass loss of these glaciers is increasing at an amazing rate," Isabella Velicogna, a co-author of the paper, said in a statement.
The problem is partly structural: While other ice sheets are moored above sea level, most of West Antarctica's sheet is grounded on a bed below sea level, making it susceptible to ocean currents that deliver warm water to its base, melting ice.
"There are strong reasons to believe that if the thinning goes too far, it might cross a threshold and then accelerate much more rapidly," Pennsylvania State University glaciologist Richard Alley told The Washington Post in response to the study.
The Amundsen Sea region, which is a small fraction of West Antarctica, contains enough ice to raise global sea levels by four feet. If the entire West Antarctic ice sheet disappeared, it would raise global sea level by roughly 16 feet. Earlier this year, a team from the University of Washington (UWA) found that a slow collapse of the entire West Antarctic sheet is now inevitable, due to warm water erosion. Even a reduction in the warm water currently melting the ice would be "too little, too late to stabilize the ice sheet," Ian Joughin, the engineer who led the UWA team, told The New York Times. "There's no stabilization mechanism."
Current U.N. projections estimate that by 2100, global sea levels could rise anywhere from less than one foot to around three feet. But, as NASA points out, most of these projections do not include the possibility of significant ice loss in Antarctica.
Antarctic ice loss is by far the most uncertain factor in predicting a future sea level rise, the scientists behind the paper stressed. "We have an excellent observing network now. It's critical that we maintain this network to continue monitoring the changes," Velicogna said, "because the changes are proceeding very fast."