51 States? More Republican Politicians Say Puerto Rico Should Become a State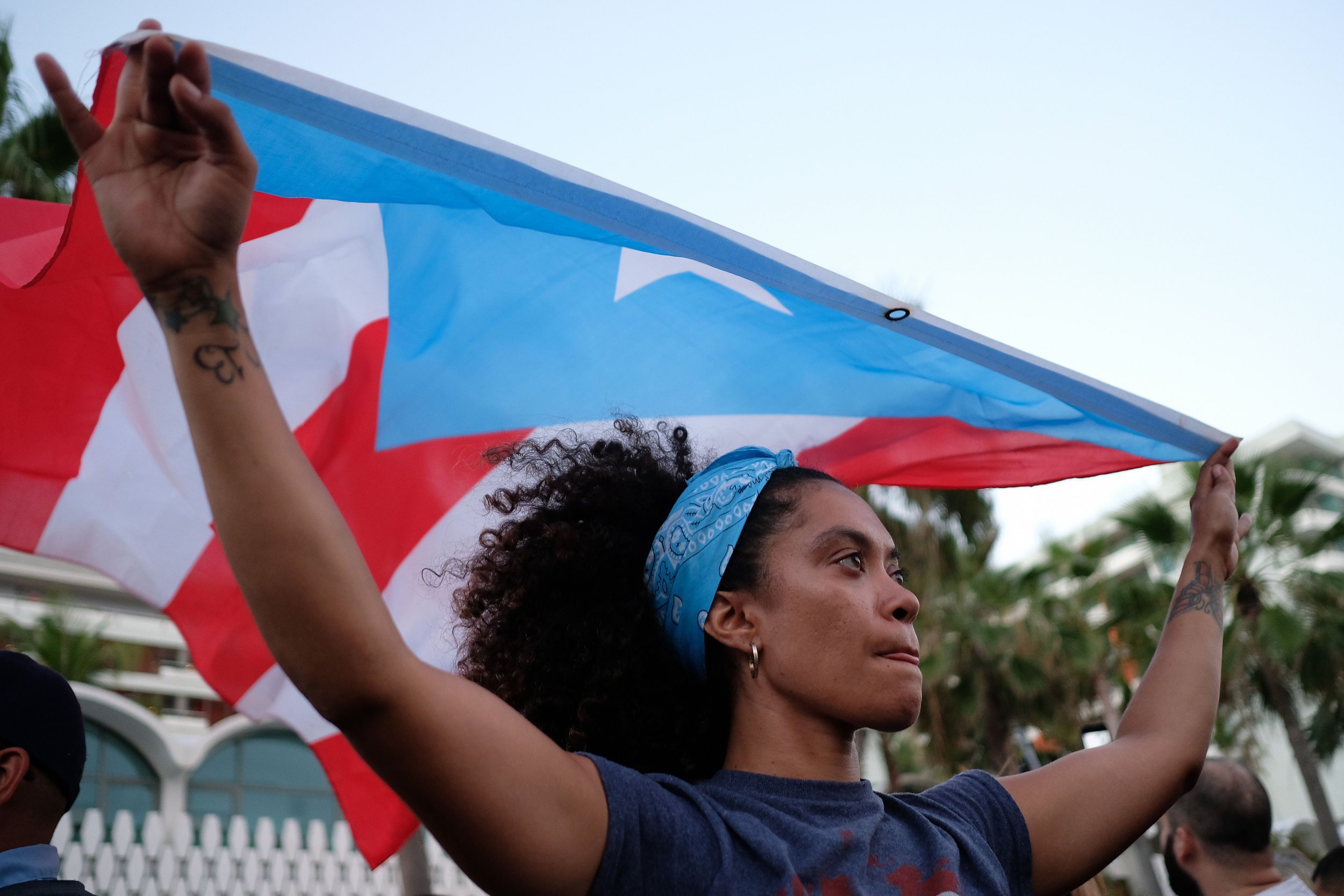 A Republican House committee chair endorsed making Puerto Rico the nation's 51st state on Friday, joining a growing chorus of Republican voices endorsing statehood for the island.
"I want to be very clear: I'm very supportive of Puerto Rico statehood," Utah Congressman Rob Bishop said at a press conference in the island's capital of San Juan. Bishop is the chair of the House Committee on Natural Resources, which has oversight authority over the commonwealth.
Earlier this week, Florida Governor Rick Scott, who is running for Senate, said the U.S. should "respect the will of the people of Puerto Rico." Last year, Puerto Rico held a nonbinding referendum vote on the issue. While 97 percent of voters cast ballots for statehood, less than a quarter of eligible voters participated, as some opposition parties boycotted the vote.
A U.S. territory since the end of the Spanish-American War, Puerto Rico is home to more than 3 million American citizens who are not represented in Congress and have no say in the electoral college. (The island does have one non-voting member in the House: Republican Jenniffer González.) Both the Republican and Democratic parties have endorsed self-determination for the people of Puerto Rico as part of their 2016 platforms. But Congress has taken little action to pursue adding a new state.
Puerto Rico's relationship to the U.S. has long been the subject of debate (the island has voted five times on the issue), but the question of statehood gained new urgency last year when hurricanes Irma and Maria devastated the island.
Some estimates put the death toll from the hurricanes at over 1,000, while economic damage from the storm has been calculated at close to $100 billion. The hurricanes struck as Puerto Rico was already suffering from a more than decadelong economic crisis.
Recovery from the storms has been slow, with some blaming the island's lack of representation as a reason federal officials seemed more interested in helping Texas recover from last year's hurricanes than Puerto Rico. Ultimately Congress would have to vote to allow Puerto Rico into the union.
Bishop said "preconditions" concerning economic recovery would be required for statehood. In 2016, Congress created a fiscal control board to oversee the island's public finances in response to Puerto Rico's debt crisis. Earlier this week, Puerto Ricans demonstrated against austerity measures imposed by the board in a protest that ended with law enforcement deploying tear gas and pepper spray.
In January, Puerto Rican officials announced a "statehood commission" to encourage Congress to pass a law giving the island's residents a chance to vote on the statehood question in a binding referendum.