Key Voting Group Under 50 Favors Trump Over Biden in 2020 Election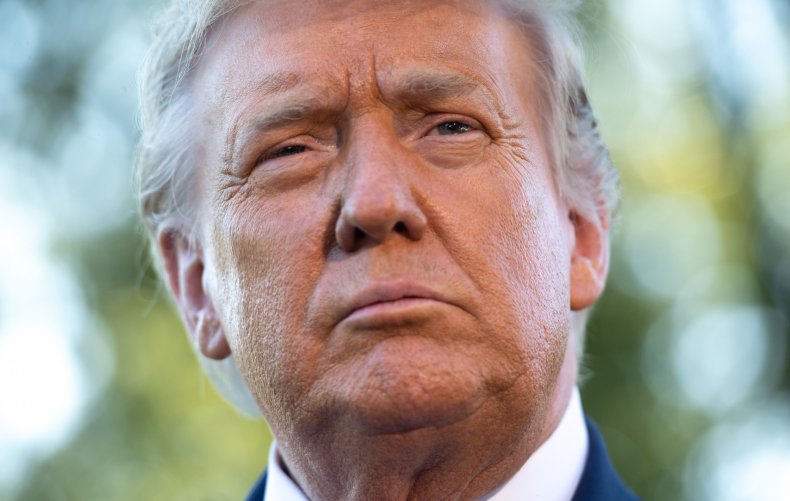 President Donald Trump appears to have lost support among the oldest of voters, while recent polls suggest that only one age group is consistently approving of the president. And that group is under 50.
A Hill-HarrisX poll released Monday showed that 55 percent of the 35-49 age group gave Trump a positive job approval rating, while every other group disapproved. Earlier installments of the same survey have shown similar results, with the previous poll released September 8 showing the 35-49 group giving Trump a slightly higher approval rating of 57 percent.
In the new poll, although 35 percent of the 35 to 49-year-olds said that they "strongly disapprove" of the president, another 33 percent said they "strongly approve" and 21 percent said they "somewhat approve." Only 10 percent said they "somewhat disapprove" of Trump.
Those aged 65 and older, a group that many credited as a key factor in Trump's 2016 victory, disapproved of the president by 57 percent. Multiple polls have shown Trump's standing with elderly voters plummeting amid the COVID-19 pandemic. Disapproval was similar across the remaining age groups. A 58 percent majority of the 50-64 demographic disapproved, while the 18-34 group disapproved by 56 percent.
Although the poll did not include a detailed breakdown of other characteristics by age group, it found that men overall were more likely to approve of the president, with 54 percent approving and 46 percent disapproving. Women were much less pleased with Trump, with 59 percent disapproving and 41 percent approving.
Those who identified themselves as Democrats were somewhat more likely to break with their party on Trump's job approval, with 20 percent approving. Republicans who disapproved of Trump numbered 15 percent. Among Independent voters, 59 percent disapproved of Trump, while 41 percent approved.
The South was the only region where a majority, 52 percent, approved of Trump. Voters in the West largely disapproved, 58 percent, while 57 percent of those in the Northeast also disapproved. The Midwest was evenly split.
Rural voters were the most enthusiastic about Trump, approving of his performance by 55 percent. Perhaps surprisingly, urban voters approved and disapproved in equal measure, but suburban voters were the least likely to approve at 43 percent.
Race was also an important factor in determining whether a voter approved of the president. A 55 percent majority of white voters approved, compared to 25 percent of Black voters and 37 percent of Hispanic voters.
The poll found Trump's approval rating among all voters was 48 percent, a 1 percent increase from the previous installment. According to polling analysis site FiveThirtyEight, the Hill-HarrisX poll is more favorable to the president than most. The site's average of all recent approval polls finds that 42.6 percent approve of Trump, while 53.1 disapprove.
The poll was conducted among 2,804 registered voters online between September 18 and September 21. It has a margin of error of 1.9 percent.
Newsweek reached out to the Trump campaign for comment.